Demi Lovato has more than 15 tattoos — many of which symbolize key moments in her life or beliefs she holds close to her heart — but the "Sorry Not Sorry" singer claims that her latest one is her most meaningful. The new ink is a black and white portrait of her great-grandmother placed on her left forearm, created by tattooist to the stars, Dr. Woo.
She uploaded a photo of the new tattoo on her Instagram. "This is for you Mimaw," she said in the caption for her post. "You at 26 on my arm while I'm 26, and forever. I love you more. ❤️ Thank you @_dr_woo_ for making her come back to life for me.. it's stunning and the most meaningful tattoo I have ever gotten. ????"
Lovato has been open about her strong relationship with her great-grandmother, who passed away back in 2016. "I attribute my strength to her," she said in a tribute Instagram post that honored her "Mimaw" soon after she passed. "I'll miss your smile, your wittiness, painting your nails and your kisses. I really do love you more." See her new tattoo ahead.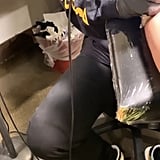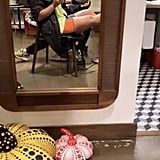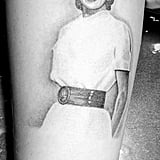 Source: Read Full Article