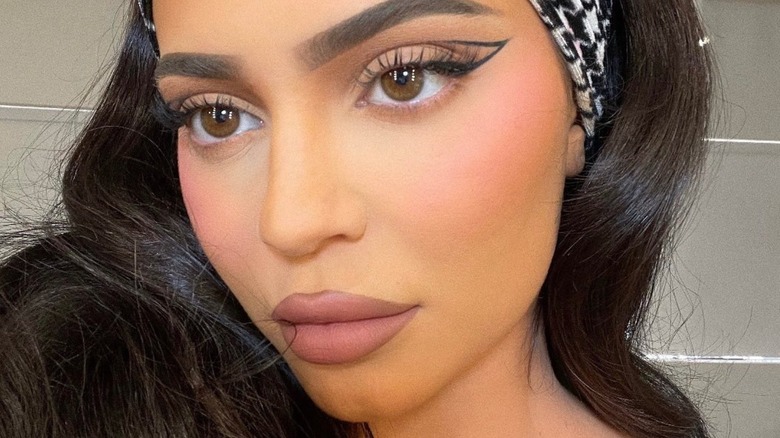 Instagram
By Joey Keogh/Sept. 8, 2021 10:28 am EDT
Kylie Jenner built a beauty empire out of a simple lip kit, so understandably she's typically seen glammed up to the nines at all times. Even in seemingly off-the-cuff Instagram shots, the youngest member of the extended Kardashian clan is pumped and primed to perfection. Although Kylie Cosmetics infamously made her a self-made billionaire, as Jenner told Harper's Bazaar Arabia, she started it purely to share her passion for makeup with the world. "I don't really do it to make money or think that far into the future if this is going to be super-successful," the "Keeping Up With the Kardashians" star admitted. 
She explained, "I just knew my talents and was passionate about makeup and lips and lipsticks. It's been a real love of mine for as long as I can remember." Growing up in front of the world on her family's reality show gave Jenner certain anxieties about her looks that no amount of makeup could fix — the real reason she started getting lip fillers, for instance, is heartbreaking. However, although the mini mogul is rarely spotted without her full glam on, when Jenner is out and about with a clean face, she makes a compelling case for foregoing the Instagram filters and everything else for good.
Kylie Jenner looks more mature when she she has a full face of glam on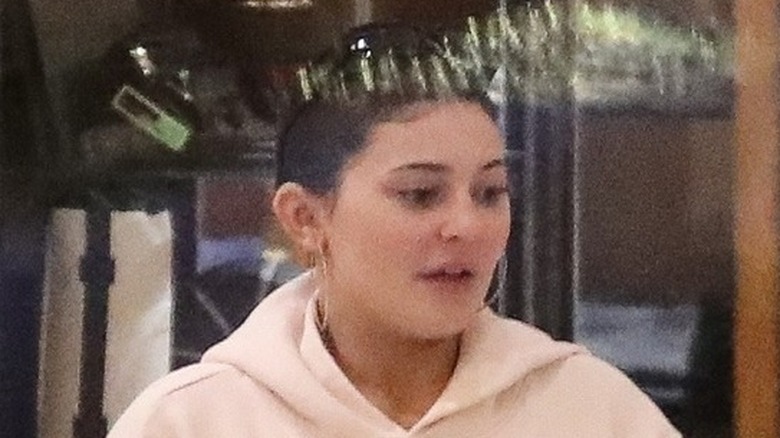 Kylie Jenner (who is expecting baby number two!) rarely posts makeup-free selfies and, when she does, they're typically still pretty gob-smacking since like every other smart celebrity, the photo isn't really makeup-free (via Cosmopolitan). However, every once in a while we get a paparazzi shot of the Kylie Cosmetics founder out and about. As Buzzfeed noted, off the back of one such instance, when Jenner was spotted smiling in a pair of sweats while carrying a bunch of junk food, the first thing to note is that she looks considerably younger without her full glam face on. Twitter users clearly agreed, with one writing, "She looks so cute lol" while another noted, "She looks normal. love that."
Although youth is clearly on her side, Jenner also takes excellent care of her skin. In an interview with Glamour UK, celebrating the launch of Kylie Skin, the entrepreneur argued, "It's so important to take care of yourself from the inside out and that starts with self-care and taking time to do things that you love!" In fact, Jenner believes "makeup and skincare should go hand in hand," which is why she launched Kylie Skin in the first place. The "Life of Kylie" star learned all about skincare from her mother and big sisters, reasoning breakouts are totally normal and shouldn't ruin your day. Judging by her blemish-free face, though, she's pretty safe on that front.
Source: Read Full Article