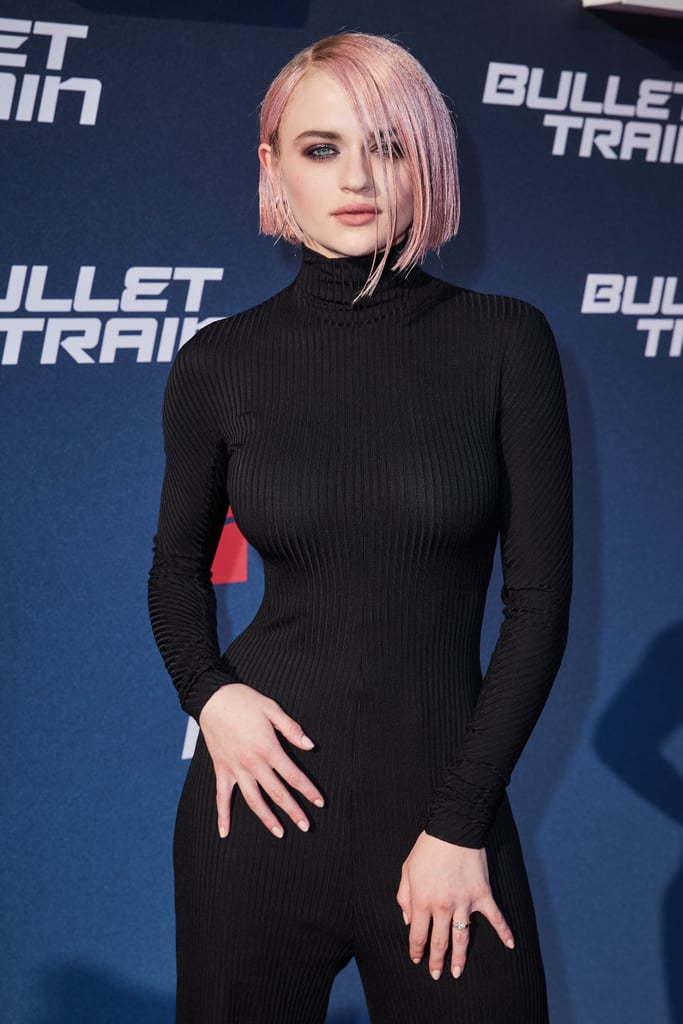 Joey King is on a mission to slay the red carpet. During the Berlin premiere of "Bullet Train," the actress debuted a pink bob hairstyle that paired perfectly with her assassin character in the upcoming movie. Courtesy of her go-to hairstylist Dimitris Giannetos, King's side part and asymmetrical layers made for an exceptionally sleek look. If looks could kill. . . She wore an all-black Balenciaga turtleneck jumpsuit, which guaranteed the pink bob stood out at the premiere on July 19.
With the recent Barbiecore craze filling our closets with pink clothing, accessories, and hairstyles, we love to see King leaning into the trend. Unfortunately, King's pink bob was only temporary, as it appears just a few hours later she was back to her light auburn style with bangs at a photo call for the movie in London.
Ahead of the movie's release on Aug. 5, King and the entire "Bullet Train" cast — including Brad Pitt, Zazie Beetz, Aaron Taylor-Johnson, and more — have been using the red carpet events to flaunt their individual style. Yep, we're talking about Pitt's kilt that revealed his leg tattoos during the same Berlin premiere. Earlier this week, King wore pearl winged underliner with some fabulous jewels on the corners of her eyes.
Although the pink bob haircut was short-lived, we appreciate the way she's committed to sleek look of her assassin character in the upcoming film. Check out photos of King's pink bob haircut at the Berlin premiere of "Bullet Train" ahead.
Source: Read Full Article