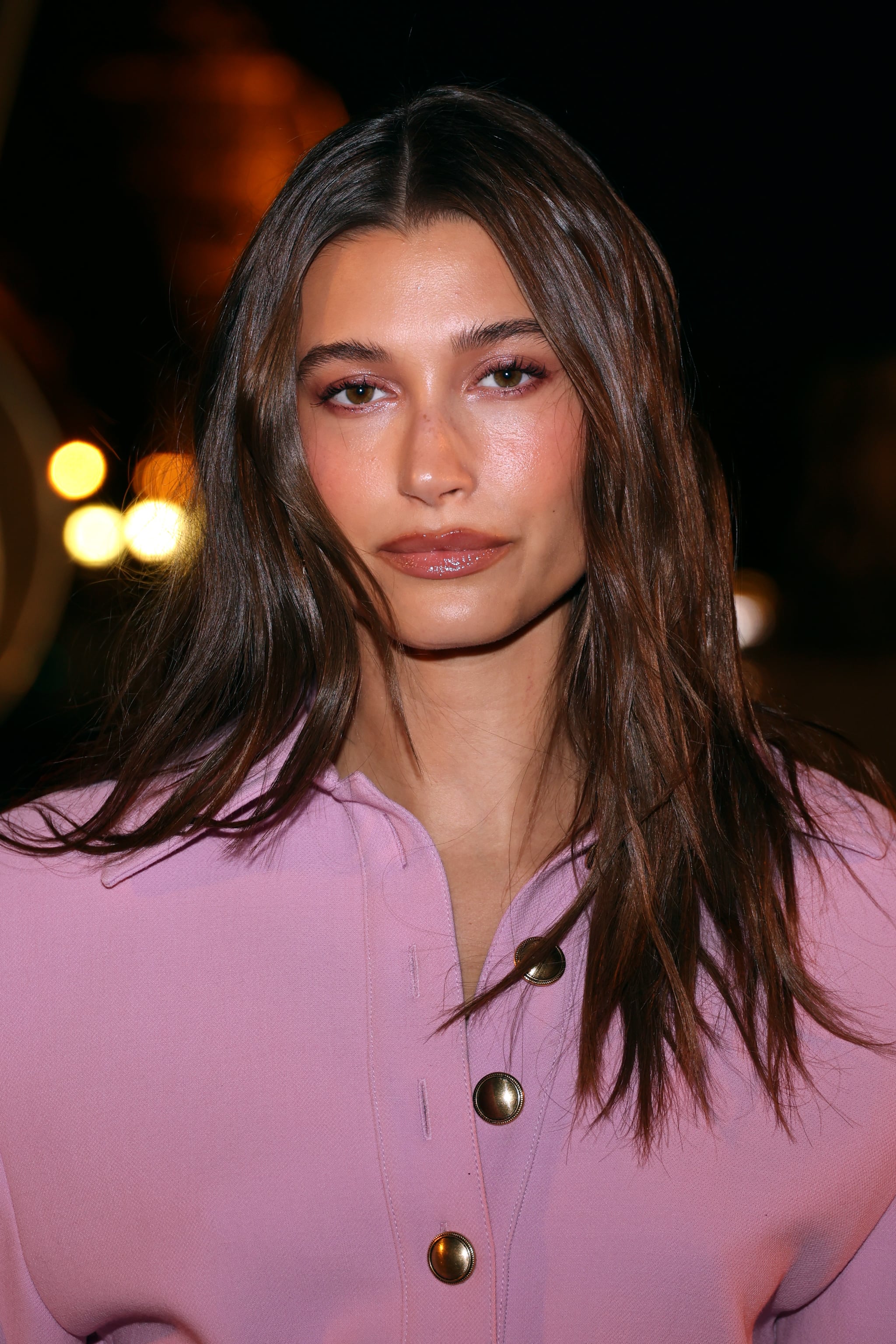 If you've been on beauty TikTok recently, then you've most likely seen Hailey Bieber's "brownie glazed lips." The technique is simple enough: Bieber lines her lips with a brown lip pencil, blending it slightly with her fingers, and tops it off with a clear glossy balm from her skin-care line. As with most of Bieber's beauty videos, the look immediately went viral — with brownie glazed lips taking TikTok by storm.
Here's the issue with that: just a few years ago, the brownie glazed lip was just brown lip liner (and in some cases an eyeliner or eyebrow pencil) topped with lip gloss. More importantly, it was a look predominantly worn by Black and brown people because it was the only color deep enough to show up on their skin tones.
Now, this is not a condemnation of Bieber or to say, in any way, that she cannot partake in the brown lip liner and clear gloss trend. In fact, it's the opposite — the '90s are back in a big way and the lip look was worn on everyday women BIPOC and Hollywood starlets alike during the decade, so it only makes sense that beauty trends of that era would end up on a few mood boards today. The problem here lies in the repackaging of an aesthetic, by both Bieber and her fans, that was popularized by Black and brown people out of scarcity. BIPOC simply did not have the wide range of options as they do today, so the brown lip liner trend of the '90s was a necessity as much as it was a cute aesthetic.
People turned to this combination when ashy, beige-toned lipsticks marketed as a "universal nude" didn't work for them. It allowed them to achieve a lip look that was flattering without having to become cosmetic chemists — mixing and matching shades to get their correct tones. Many people haven't forgotten that feeling of isolation that came when this was the only choice for years.
It's worth noting that dark lip liner and gloss also became the antithesis of what was seen as the beauty ideal in predominantly white media — a glaring contrast to how it was portrayed on Black and brown actors. In white media, on numerous TV shows and mainstream movies in the '90s and early '00s, this look was relegated to the antihero; the uniform for the sidekick that the audience was supposed to love to hate (think Gabrielle Union in "Bring It On" or Bianca Lawson in "Save the Last Dance"). Whereas in Black and brown media, it was the aesthetic (see: Nia Long in "Love Jones," or frankly any music video by Aaliyah).
Though there are plenty of lip-liner options on the market today, you would be hard pressed to find a Black or brown person who doesn't own a brown lip liner — at this point, it's been so entrenched in our culture through generations that it's just something we do. That's why slapping a new name on a look that is almost instinctual for a vast majority of the population is not only redundant but also a little insulting, especially when you look at who gets "credit" for the trend.
Again, no one is saying Bieber should be vilified for using brown lip liner and topping it off with a gloss. But not everything needs to be a pithy marketing phrase to sell a product. As much reach as Bieber has, she — just like her audience — is influenced by trends that came before her. There is no part of her aesthetic that hasn't been done before, so here's my advice before you rename another beauty look that holds a deep significance to a marginalized group in this country: just don't.
Source: Read Full Article