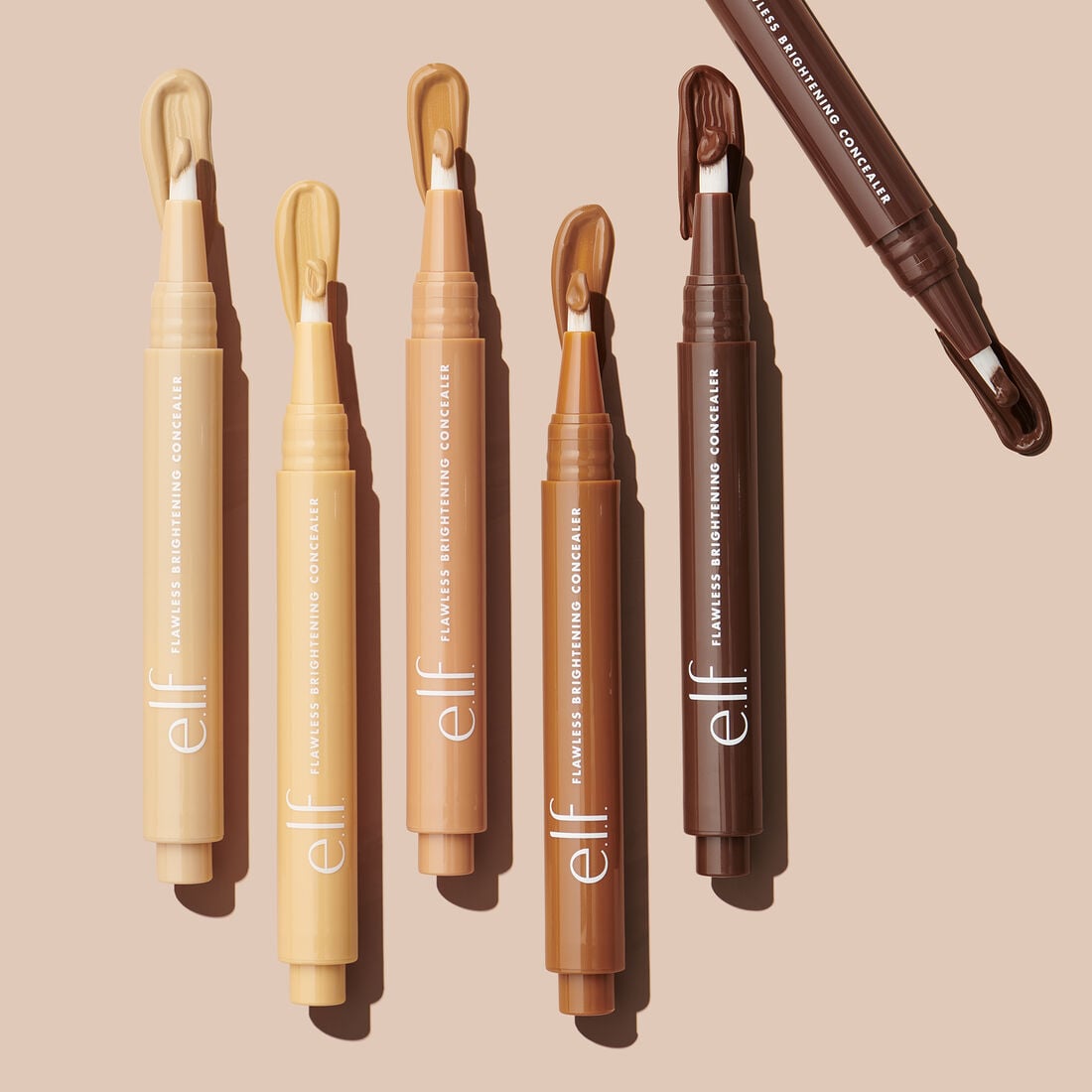 The only thing that documents my whirlwind of a busy (and incredibly fun) summer better than my camera roll are my dark circles. Don't get me wrong — I'm so thankful my calendar was packed with joyous and safely rescheduled celebrations, but sleep sometimes took a back seat.
It was in those moments that power naps and the e.l.f. Cosmetics Flawless Brightening Concealer ($5) came into play.
With just a few dabs of this surprisingly lightweight, buildable formula (and some light blending with a sponge), my dark circles totally disappear. It's proof that a product doesn't need to be thick, heavy, and gloopy in order to effectively and quickly brighten and conceal. I genuinely forget I have it on as I go throughout my day.
It's also infused with vitamin C, a skin-care ingredient known to help tackle discoloration and fade dark spots, and hyaluronic acid, to deliver hydration to the sensitive skin in the undereye area. Available in 18 different shades, the click-pen concealer has a thin brush head that helps you easily target specific spots and distribute the proper amount of product before blending.
As a new adopter of TikTok's concealer hack, I apply it exactly where I need some brightening, rather than in an upside-down triangle under my eyes. Every time I use it, I think I look like I haven't been go-go-go all summer long.
Source: Read Full Article