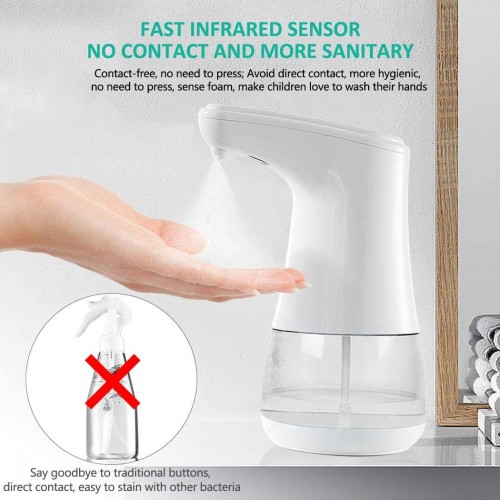 I found a great skincare article on Buzzfeed and wanted to feature so many products, but then I started running the ReviewMeta ratings and reading the reviews. These are some of the best products I found from those and I tried to avoid products people said are fake. I've also found a couple of other things I want to buy. I need help coming up with ideas so please let me know if you'd like me to find something specific or if you've bought something you love.
A gentle sulfate-free foaming face wash that removes makeup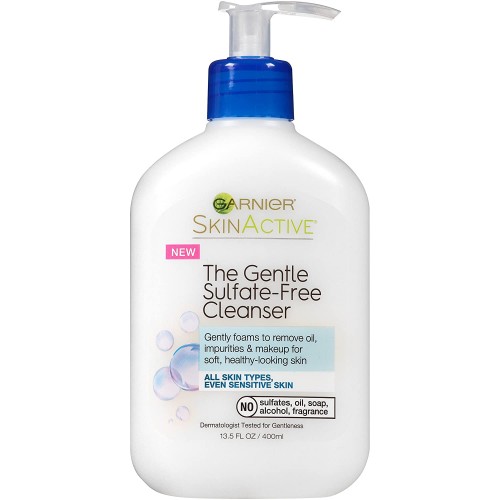 I ordered this! I'm almost out of Simple foaming face wash and want to try a new foaming cleanser. I looked through so many products and reviews before finding this very affordable and well-reviewed cleanser. This Gentle Sulfate-Free Cleanser by Garnier SkinActive is under $10 for 13.5 ounces. It has almost 1,300 reviews and 4.5 stars on ReviewMeta with no reviews removed. Women say it's a dupe for Philosophy's more expensive Purity wash, that it doesn't cause breakouts or tightness, that it is "very gentle on the face" and "works very good at removing oil and makeup." Another reviewer calls it the "Best I've found in years of searching! Lathers decently and leaves no film; not at all drying but takes off every trace of makeup."
Exfoliating pads that really work to smooth and clear your skin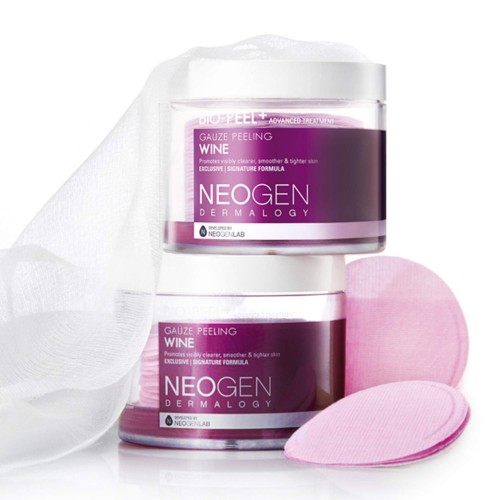 These exfoliating K-beauty pads by Neogen Dermatology come in wine, lemon and green tea varieties. They have over 1,350 ratings and 4.5 stars with no stars removed on ReviewMeta. The pads have a rough side and a smooth side for exfoliating and applying product. Women rave about how well they work, calling them the "holy grail exfoliator" and saying that they really improved the texture and appearance of their skin. "After using this 2x a week for a month, the improvement is so significant that even my mother remarked on how much better my skin looks. The discolorations are fading, pores are more refined, and stubborn little bumps on the sides of my nose have disappeared." Another writes "This is absolutely amazing. My skin looked pretty much how it did after I had a facial."
An elegant adjustable men's belt would make a great gift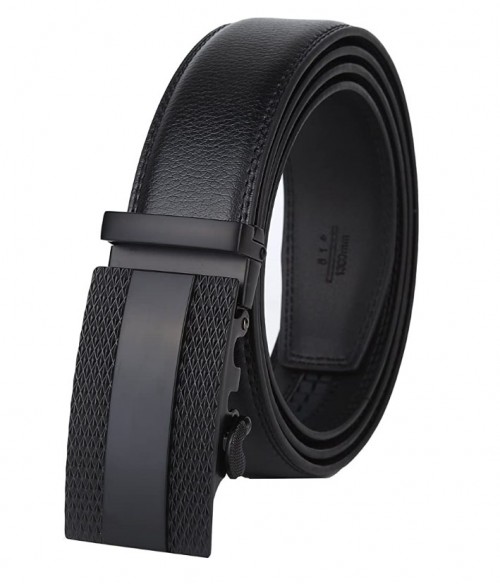 I was looking through bestselling products on Amazon and found these belts by Lavemi, which have almost 13,000 reviews and 4.5 stars on ReviewMeta. They come in 43 different color and buckle options and in 2 sizes which are easily adjustable and can also be cut to fit. They come in a nice gift box. The belts are ratcheting, see the reviewer photos for more, meaning they can be precisely adjusted to fit. Men say the belts hold up well to wear, that they look great with casual and dressier looks, and that it's their favorite belt. "This is by far the nicest belt I have ever purchased and price was a steal in my opinion."
A $20 gathered t-shirt dress you can dress up or down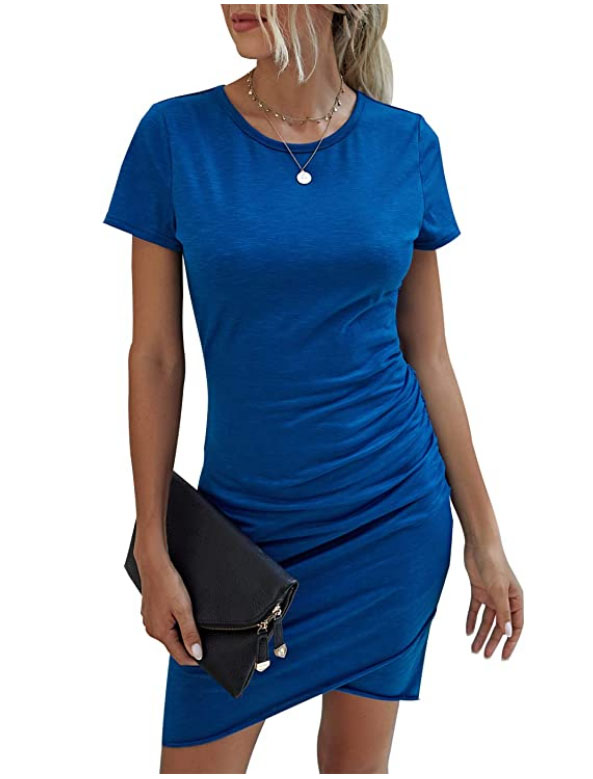 T-shirt dresses are awesome and this one has the advantage of being gathered so it looks a little dressier than other cuts. This t-shirt dress comes in 12 different colors and in sizes small to x-large. It has over 6,200 ratings, 4.3 stars and the same ReviewMeta rating. It has a built-in slip and women write that the "material is really thick and stretchy, it's not see-through" that it's comfortable and fits right. It is body-conscious though so you may want to order a size up for that reason. Women write "I got so many compliments from my friends when I wore this on a night out," "Looks so cute with a pair of white sneakers but could also be dressed up." It's also said to be flattering and "fits perfectly! So comfortable but still looking fabulous."
An office sign so you kids and spouse will respect your work time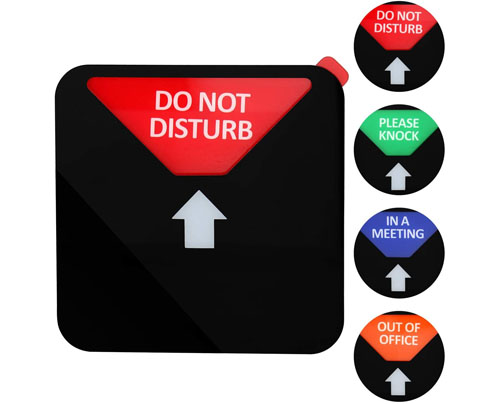 This little stick-on office sign has color-coded messages to let people know when you're approachable and when you need privacy. It rotates to say Please Knock, Do Not Disturb, In a Meeting or Out of Office. This has 164 ratings, 4.7 stars and the same score on ReviewMeta. People say that it's easy to use, that their coworkers want them for their offices too and that it helps let people know when they're approachable. "Everyone became more comfortable with getting in my office." This is small so you'll want to put it at eye level.
An automatic touchless alcohol and liquid soap dispenser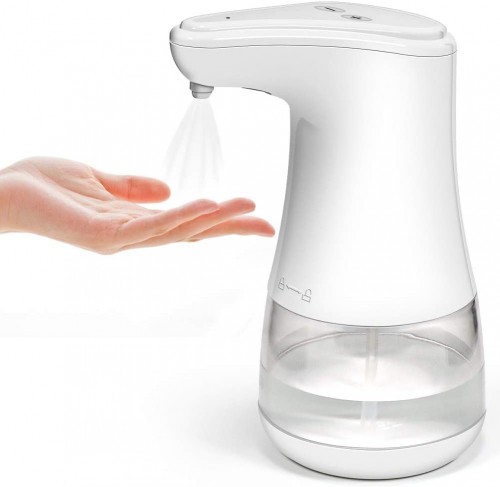 This automatic touchless hand sanitizer dispenser runs on batteries and can also be used to dispense alcohol or soap. I looked through so many of these before finding one I wanted! It's under $27 and has 268 reviews, 4.2 stars and the same MetaReview score. People say that it works well, that it's great for their office, and like that you can adjust the amount it dispenses with a little dial. "As a physician, I purchased one of these dispensers for my office waiting room patients to use. Being hands free, it is a great option for concerned patients. My staff liked it so much that I ordered 2 more for our back office area!"
A glass herb keeper that really keeps herbs fresh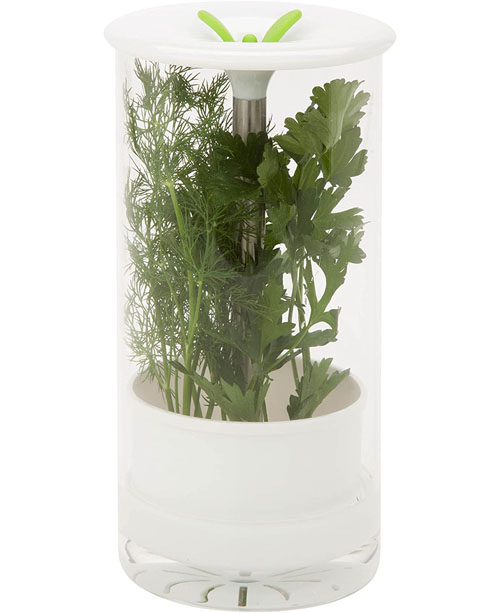 I've been looking for a good fresh herb keeper and found this one from Honey-Can-Do. It's glass and has a little water receptacle in the bottom. It has 227 ratings, 4.4 stars and the same Metareview rating. People say it really works to keep herbs fresh much longer. They write "This definitely extends the freshness of my herbs. Low maintenance, easy to use and effective." "I filled it with a bunch of parsley, added a little water through the center tube and three weeks later they are still looking just as lush and crisp as the day I bought them!"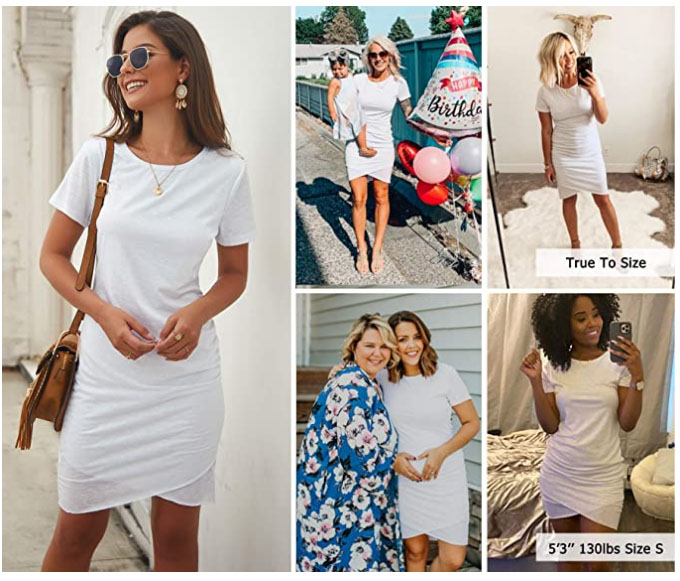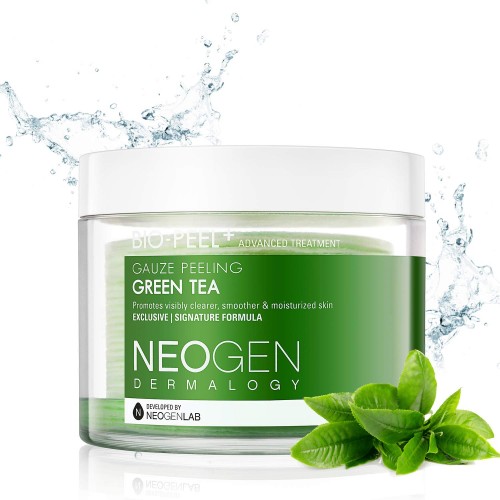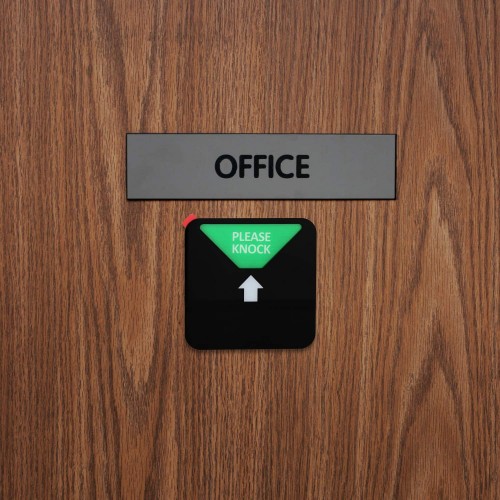 Source: Read Full Article