Dating Scott Disick can be frustrating sometimes, apparently. Amelia Hamlin is "annoyed" about Scott's recent DM drama.
ICYMI, Younes Bendjima shared screenshots of DMs that are allegedly between him and Scott about their mutual ex, Kourtney Kardashian. According to the screen grab Younes shared, Scott is not a fan of the PDA-filled European vacay Kourt is currently on with Travis Barker. Accordingto Younes, Scott sent him a DM with a picture from Kourtney and Travis' trip along with the message, "Yo is this chick okay!???? Broooo like what is this. In the middle of Italy." Younes, who clearly did not RSVP for the judgement party, shut it down, replying, "Doesn't matter to me as long as she's happy. PS: I ain't your bro."
Here's a screenshot of Younes' post (with the image covered out of respect for Kourtney and Travis' privacy/lack of interest in being a part of this ~whole thing~):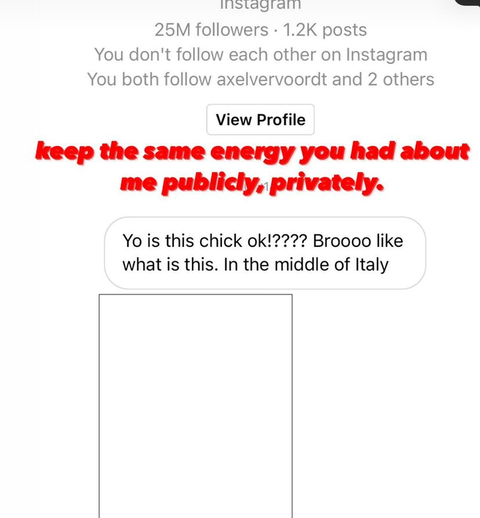 If you've been following this story and wondering how Scott's current GF, Amelia Hamlin, feels about Lord Disick allegedly putting energy into dragging Kravis, then we have answers, courtesy of (who else) an unnamed source close to the model.
"Amelia was definitely annoyed by Scott [allegedly] DMing Younes about Kourtney, but she's not going to do anything about it and they're still together," the source told ET Online. "They are spending Labor Day in New York and planning to go to The Hamptons and then be in NYC for Fashion Week."
The source isn't just an Amelia insider, apparently, and proved as much by also offering up some tea about how Scott is handling the all the dramz.
"Scott is trying to move on from the whole situation, but is a little embarrassed that he reached out to Younes and that he posted their exchange," the source added.
Sounds like no one is happy this (allegedly) happened.
Source: Read Full Article