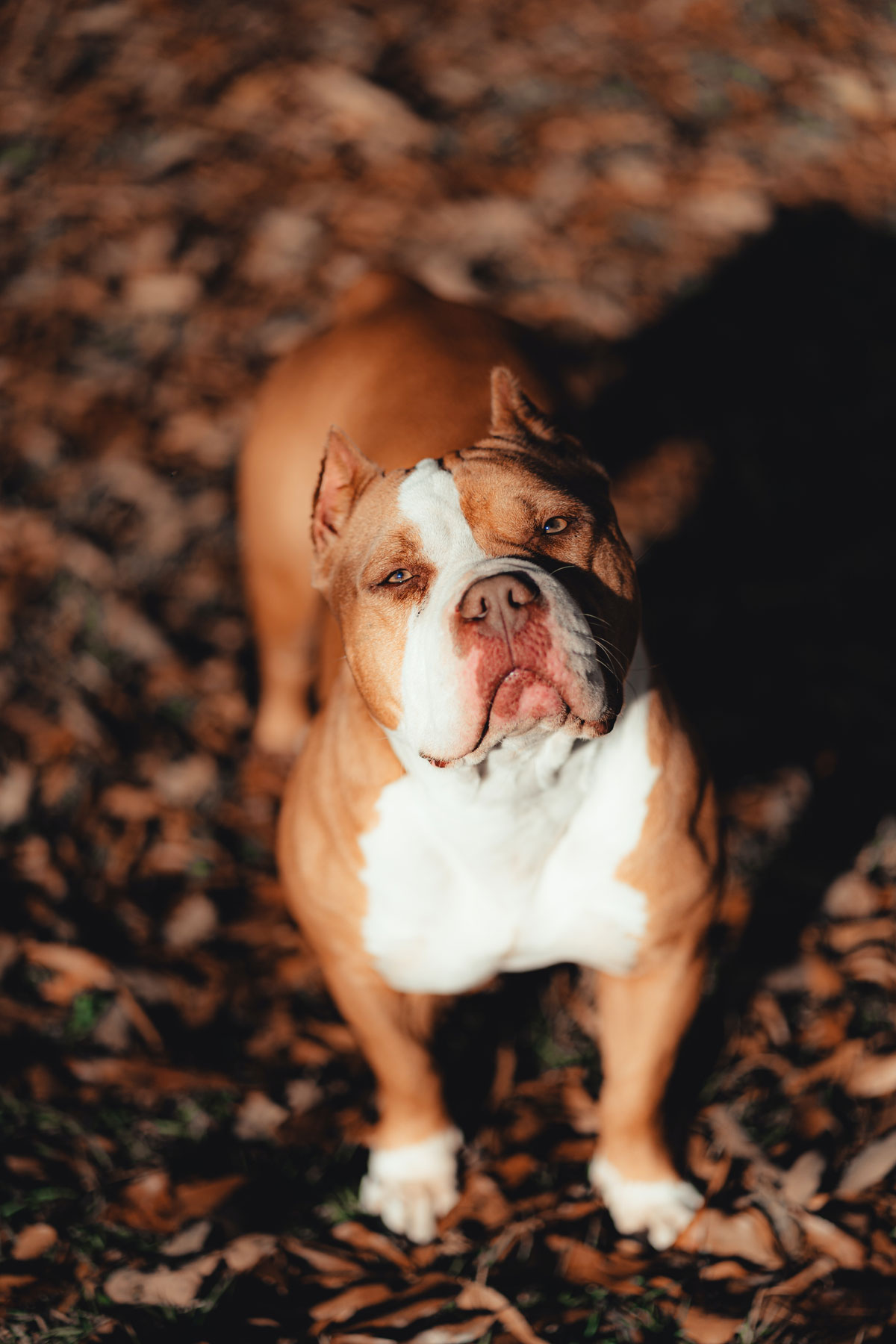 I haven't been keeping tabs on Rishi Sunak as Prime Minister, aside from knowing that he's a Tory and outlasted Liz Truss in the job (who set the bar in the depths of lettuce hell). I don't know exactly what I was expecting for a breaking headline from him, but I certainly did not have this on my bingo card: Sunak is trying to ban the American XL Bully dog in the UK. After several attacks were credited to the breed, including one last Friday that was fatal, Sunak recorded a video to announce his plans:
The start of Sunak's statement: "The American XL Bully dog is a danger to our communities, particularly our children. I share the nation's horror at recent videos we've all seen. Yesterday, we saw another suspected XL Bully dog attack, which has tragically led to a fatality," Sunak said in a video statement posted on X, formerly known as Twitter.

The breed doesn't exist yet under British law: Sunak said he has tasked ministers with assembling a team of experts to define the breed. "It is not currently a breed defined in law. So, this vital first step must happen fast. We will then ban the breed under the Dangerous Dogs Act and new laws will be in place by the end of the year," he said. He went on, "It's a pattern of behavior and it cannot go on. While owners already have a responsibility to keep their dogs under control, I want to reassure people that we are urgently working on ways to stop these attacks and protect the public."

Children have been attacked: American XL Bully dogs have been at the center of a national debate following viral footage depicting a suspected American XL Bully violently attacking several people, including an 11-year-old girl, in Birmingham, U.K.

About the American XL Bully dog: Originating in the United States in the 1980s, the American XL Bully is a cross between the American Pit Bull Terrier (Pitbull) and the American Staffordshire Terrier. They have been described as being "friendly" pets by the American Kennel Club. Arriving in the U.K. around 2014, the breed is commonly known for its fighting ability. The breed has different variations: pocket, standard, classic and XL.

Bully Watch UK says attacks are growing: "The genetic makeup of these dogs is often unknown due to constant breeding, making their temperament unpredictable. Peer-reviewed medical studies from around the world clearly show that pit bull type dogs, which include the American Bully breeds, inflict the most damage when they bite," said Bully Watch. "It is the style of biting, tearing at flesh and bone."
[From ABC News]
You guys, this is a tough one. I don't want to make light of the seriousness of the attacks, especially since they've included children and at least one death in the UK. But there's also a big part of me that feels badly for the American XL Bully dog (and not just because I am an XL American myself). I've been furiously looking up info on the breed, and many resources describe them as eager to please, gentle, and ideal family dogs (I can vouch from looking at photos that some of them really are floofs). The caveat seems to be that they need early training and socialization in puppyhood to focus their mega energy levels. Yet if you do a Google search for "Dangerous Dog Breeds" the American Bully (being related to the American Pit Bull Terrier and American Staffordshire) is right at the top.
Is Sunak overreacting? Can an entire dog breed be "bad?" Was Commander Biden simply protecting his Person from the Secret Service? I truly don't know the right answer here. The only thing I do know, is that it's only a matter of time now before the Duchess of Sussex is personally blamed for bringing the American XL Bully dog to the UK.
I've ordered urgent work to define and ban this breed so we can end these violent attacks and keep people safe. pic.twitter.com/Qlxwme2UPQ
— Rishi Sunak (@RishiSunak) September 15, 2023
https://www.instagram.com/p/CvvSwN8PuZO/
https://www.instagram.com/p/CrOaL5RIcQX/
https://www.instagram.com/p/CwLLCJdsWO9/
Photos credit Luis Negron on Pexels and via Instagram
Source: Read Full Article