Britney Spears shocked the world during her bombshell court testimony on June 23 where she detailed her seemingly "oppressive" conservatorship involving her father, Jamie, and a fleet of managers and doctors. However, she reportedly selected a new lawyer in hopes of ending it for good.
It appears that mom Lynne Spears is attempting to step up after Britney reportedly "begged her for help," as a source told People. In April, Lynne allegedly objected to Britney's $890,000 in attorney fees, referring to them as "procedurally and substantively improper." A source told the outlet, "Lynne feels there are a lot of concerns with the conservatorship. She feels Jamie has not been transparent with her and is helping Britney as much as she can." It's obvious Britney wants her life back, but the source noted this is a "complicated and complex situation." "She should definitely have more freedom. This is her life." Lynne and father Jamie divorced in 2002, per People, and Lynne, through a lawyer, called the father-daughter relationship "toxic." 
Despite the drama, it seems like Spears is getting closer to ending her conservatorship and getting new representation. Keep reading for more details on her new lawyer.
Attorney Mathew Rosengart will represent Britney Spears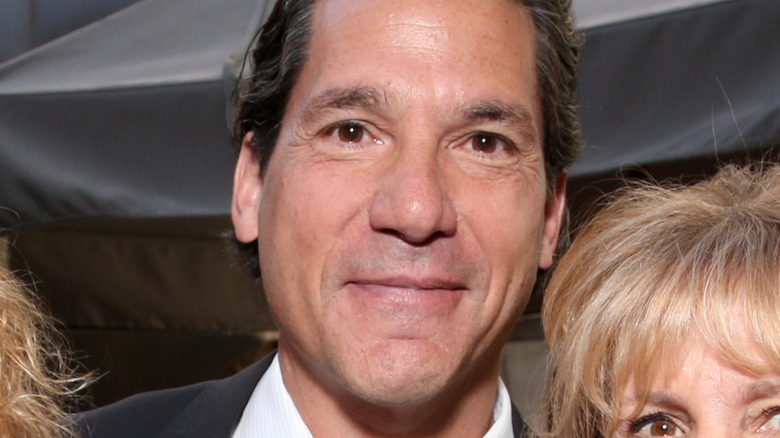 Britney Spears reportedly signed a document last week with the request to hire attorney Mathew Rosengart to take over her conservatorship case, according to the Daily Mail.
Rosengart has allegedly agreed to represent the pop star and will appear in court on July 15 as arguments continue to remove her father, Jamie Spears, as conservator "and ultimately end the conservatorship," as the Daily Mail wrote. Rosengart was a federal prosecutor who will be remote when he asks the judge to appoint him, per TMZ. However, this makes things difficult for Britney because she cannot sign any contracts without her father's permission. It seems Rosengart will push the argument that she "is entitled to due process, which includes the right to a competent lawyer," according to the outlet. He will also allegedly say that it makes no sense for Jamie to turn down Britney's lawyer choice because choosing a new attorney is a key step in getting her father off the conservatorship.
Court-appointed lawyer Samuel Ingham has represented Britney since 2008, but resigned last week, per Variety. He will continue his duties until another lawyer has been appointed, but it appears Rosengart is ready for the job. The Hollywood Reporter placed Rosengart on Hollywood's Top 100 Attorneys list, as he's repped clients like Ben Affleck and Sean Penn, per TMZ. If he does his job correctly, it's possible that fans may no longer need to chant "Free Britney."
Source: Read Full Article