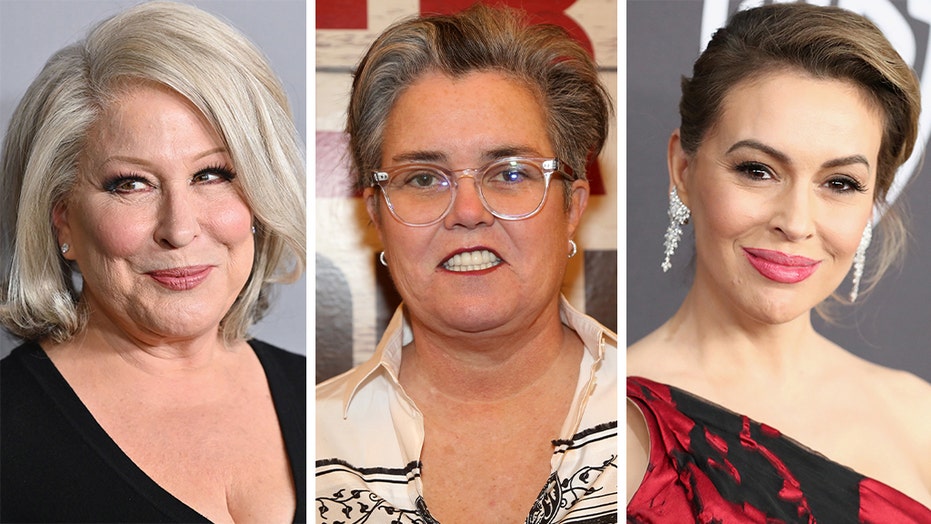 Fox News Flash top entertainment headlines for August 17
Fox News Flash top entertainment and celebrity headlines are here. Check out what's clicking today in entertainment.
As the national presidential election draws closer and closer, the Democratic National Convention has taken the spotlight as Joe Biden is expected to accept the party's presidential nomination this week.
Additionally, Biden's announcement of his VP pick, Kamala Harris, has drawn a great deal of attention to politics lately.
Now, with the convention underway and Democratic heavyweights Michelle Obama and Bernie Sanders taking the stage, celebrities have taken to Twitter to react to the first day of the several-day event.
Among those to speak up during the convention was Rosie O'Donnell, an outspoken critic of President Trump.
Commenting on a video montage set to a Bruce Springsteen song, she wrote, "bruce – the rising – beautiful."
"Mrs. America" star Uzo Aduba also tweeted.
"This Biden/Harris Springsteen package is excellent," she praised. "Not good. Excellent. Showing all of America and her TRUE greatness."
Actress Yvette Nicole Brown fired off a pair of tweets to praise the beginning of the broadcast as well.
"I love the opening of the #DNC and I love me some #GwenMoore!" she began. "Her voice is blackness personified. And there's no bigger compliment I can pay!"
Brown continued: "I love that the #DNC2020 looks like America! All of us together. Every race. All sexual orientations. All ages. Every economic situation. It's US! #WeThePeople."
"I'm so happy I'm a f–king Democrat," said staunch liberal Alyssa Milano. "#DemConvention."
"Trump's narcissism crippled his response to the Coronavirus," she said. "Disorganized, disinterested, lethargic, insecure, and just plain bored with the "weeds" of governing, his ineptitude has ruined the nation, and four more years will kill us all. #VoteJoeandKamala2020."
Moments later, the singer added: "'Government matters. Leadership matters.' Gov. Cuomo, great speech."
Marvel star Mark Ruffalo also expressed support for the convention.
"Watching the #DemConvention. It's so good to see so many diverse people coming together addressing racism and the promise of America," said the actor. "There is a sweetness and kindliness about this production."
Patricia Arquette noted the amount of Republicans speaking at the DNC.
"I never thought ai would see so many Republicans speaking at the Democratic convention about how worried they are for our country and encouraging people to vote for Biden," she wrote.
Joy Villa mentioned that with all the speakers on the DNC schedule, she expects a lot of hate toward Donald Trump.
"Yet all everyone on your #DNC convention list will talk about is 
@realDonaldTrump. 😂😂😂 what a joke. #trump2020," she wrote.
"Thank you Michelle!" wrote Eva Longoria after Obama's speech. "Vote this November like your lives depend on it!"
Josh Gad shared a picture of people clapping with the note: "Every household in America watching #MichelleObama right now."
Comedian Billy Eichner didn't mince words when it comes to the convention and voting.
"The conventions could not matter less. Vote for the f—ing devil who's currently leading us into hell or vote for the human beings. Get involved and help get out the vote," he wrote.
Throughout the convention, various other political figures are expected to appear, including Rep. Alexandria Ocasio-Cortez, former presidents Bill Clinton and Barack Obama, as well as Harris and Biden.
Source: Read Full Article