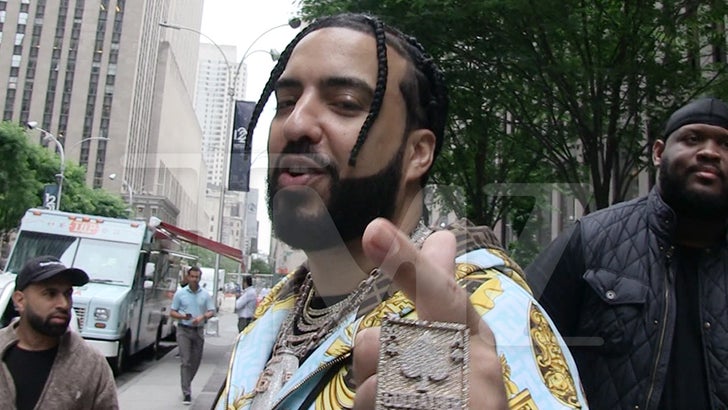 French Montana's good mood dampened Wednesday morning when news broke that Lil Tjay was shot and rushed to surgery … a moment he tweeted about with passion.
We caught up with French in NYC, and Tjay was still on his mind. After all, the two earned a gold plaque (along with Blueface) in 2019 for French's song "Slide."
While French wished Tjay a speedy recovery, he also reinforced the message that rappers have the most "dangerous" job and all the love can often be thinly veiled hate.
On a positive note, we're told Tjay is out of surgery and beginning down the road to recovery … a fact that'll help French sleep easier.
He's on the verge of dropping his new album "Montega" with Harry Fraud, a new wave of outside music that's approved by NYC Mayor Adams himself … who just launched a crackdown on illegal dirt biking in the city.
French has no issues with the mayor's tactics on dirt biking — but, politically, he draws the line on prosecutors using rap lyrics in court cases.
His new lyrics will be out — alongside Jadakiss, Quavo, Rick Ross and more — when "Montega" drops June 24.
Source: Read Full Article