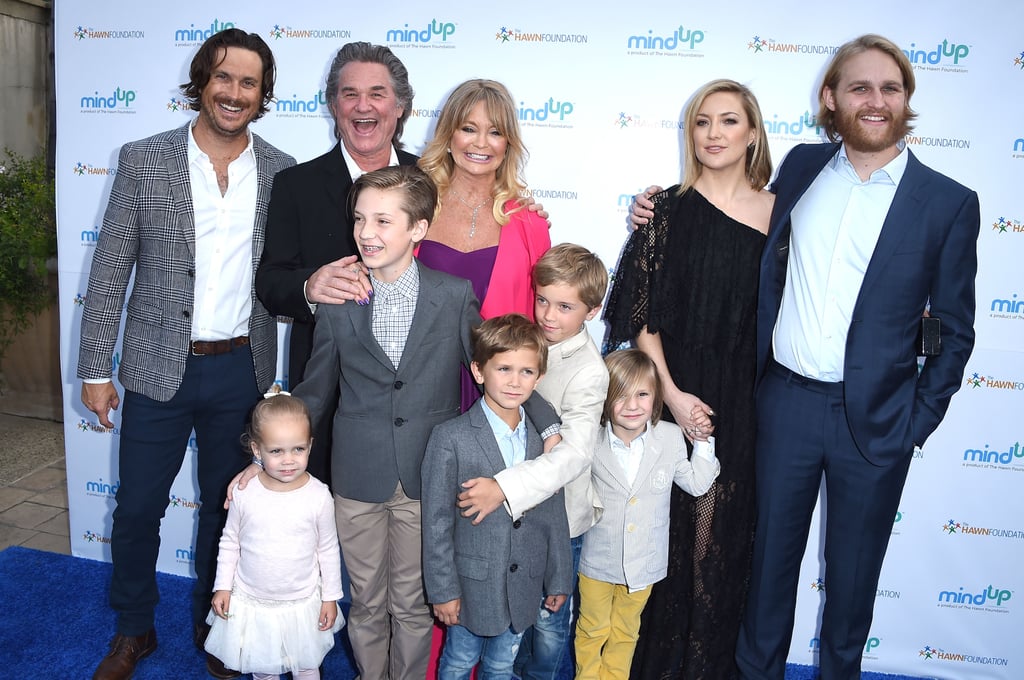 Goldie Hawn Shares the Advice She Gives Her Grandkids: "Stay Compassionate and Stay Realistic"

Just about everyone loves to follow Goldie Hawn's big, happy family. In addition to sharing countless pictures with longtime partner Kurt Russell and their kids on social media (which include her famous daughter, Kate Hudson), the legendary actor also has six adorable grandchildren.
Hawn takes her role as grandma very seriously, telling Variety in March 2023 that she lives within biking distance of all her kids. That means her young grandchildren are staples in her life, like when they come over for movie nights.
These days, Hawn spends less time giving her children advice than she does her grandkids, telling Variety that her words of wisdom to them are, "You've got to work for a living, stay compassionate, and stay realistic." "I'm passing that on because that was what my father taught me: Stay in reality," she added. "Don't get taken away with everything."
Whether she's goofing off with Kate's three children (sons Ryder, 19, and Bingham, 11, and daughter Rani Rose, 4), getting on her hands and knees to help find an Easter egg with her son Oliver Hudson's kids (sons Wilder, 15, and Bodhi, 12, and daughter Rio, 9), or spending time with son Wyatt Russell's baby boy (Buddy Prine, 2) we never get tired of seeing Hawn in grandma mode.
See sweet photos of her grandkids ahead.
Source: Read Full Article