It was only a matter of time, we suppose.
After the umpteenth scandal of her young life, and — let's face it — the most horrible one, Jenelle Evans is finally too toxic for Teen Mom.
Last week the 16 And Pregnant alum's husband, David Eason, was accused of killing the couple's dog Nugget.
Just a day later he actually confessed on social media, defending the slaughter of the animal as protecting his family. He even shared his video "evidence" of the French bulldog snapping at 2-year-old daughter Ensley. As if anyone would consider that far-from-scary moment justification for killing the poor animal.
Since the scandal hit, Teen Mom has faced financial repercussions as several major sponsors have left over the show's association with an admitted animal abuser.
Obviously MTV wants to head off any more controversy. They said in a statement to multiple outlets:
"MTV ended its relationship with David Eason over a year ago in February 2018 and has not filmed any new episodes of Teen Mom 2 with him since."
Of course that was infamously over homophobic comments Eason made and had nothing to do with this. Apart from the fact it's the same horrible human being…
Yeah, that clearly didn't feel like enough.
Jenelle was reportedly making six figures per season of Teen Mom 2, so the network would still basically be paying for those bullets.
So now they've finally fired Jenelle:
"Additionally, we have stopped filming with Jenelle Eason as of April 6, 2019 and have no plans to cover her story in the upcoming season."
For those who don't feel like Jenelle should suffer, remember she hasn't exactly defended David over this, but she hasn't completely condemned him either.
She said she thought he might be "cruel" but insisted she wasn't scared of him — and apparently even went back home to him.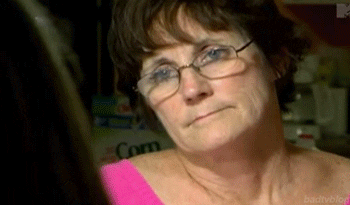 Hmm. April 6… Did they backdate her firing by using her technical last filming date?? LOLz!
Are they trying to make it sound like they've been done with her since before the dog killing? Why??
According to TMZ, it was absolutely Nugget's death which was the last straw for MTV.
At the end of the day it's animal cruelty, plain and simple and disgusting. As much as Eason wants to make it sound like he was protecting his child, there was no immediate danger. And euthanasia was not his call to make.
It seems like to us he just wanted to kill something bigger than a squirrel.
It's unclear if Eason will face criminal prosecution for animal cruelty; from what we've heard the investigation has been unable to get the evidence they need. We mean, Eason heavily insinuated he would shoot any government agents on his property; that may sound far-fetched, but if you're Animal Control are you willing to risk your life on this guy being reasonable??
View this post on Instagram
They will say I've gone off the deep end just wait for it! #bangbangbang #bumpfire #bumpthis #nancypelosi #trump #maga
A post shared by David Eason (@easondavid88) on
Source: Read Full Article