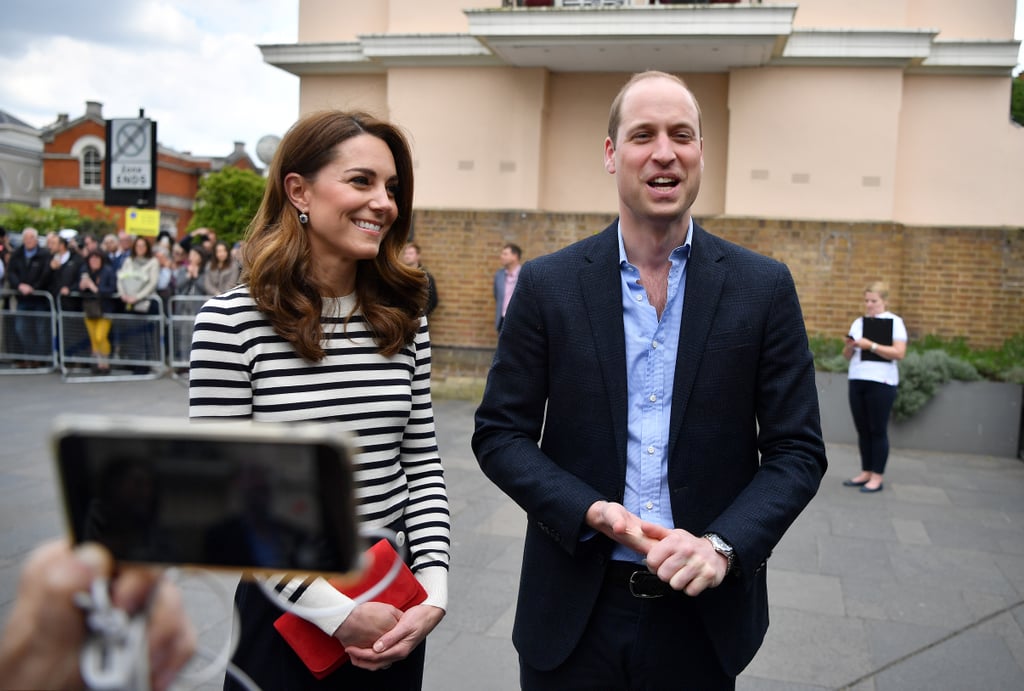 You can always count on Prince William for a good dad joke. On Tuesday, the royal and his wife, Kate Middleton, attended the launch of The King's Cup Regatta in London and took a moment to talk with the press about the arrival of Prince Harry and Meghan Markle's first child. While they said they are "absolutely thrilled" about the birth of baby Sussex, Will couldn't help but poke a little fun at his younger brother.
"I'm very pleased to welcome my brother to the sleep deprivation society that is parenting!" he teased. All jokes aside, Kate also gave her best wishes to the first-time parents. "It's really exciting for both of them," she said. "These next few weeks, it's always very daunting first time around, so wish them all the best."
She also added that she's excited to have another Spring birthday in the royal family — her son Prince Louis's birthday is April 23, while her daughter, Princess Charlotte, just turned 4 on May 2. "It's such a special time — with Louis and Charlotte just having had their birthdays. It's such a great time of the year to have a baby. Spring's in the air, so it's really great," she said. "As William said, look forward to meeting him and finding out what his name's going to be." See more photos from their latest appearance ahead!
Source: Read Full Article