The 'Hot in Herre' hitmaker is also trolled by comedian Spice Adams and former B2K member Lil Fizz after he displayed erratic behavior while performing onstage.
AceShowbiz –Nelly has finally reacted to viral footage of his "possessed" performance. The "Hot in Herre" hitmaker turned to his social media platform after fans thought he was "high" while performing at Juicy Fest Melbourne.
On Thursday, January 19, the 48-year-old musician reposted comedian/TV host Anthony Adams a.k.a. Spice Adams' Instagram post. In it, the funnyman could be seen imitating the singer's erratic behavior onstage.
Adams copied his same mannerisms as he lip-synched over Nelly's audio. The comedian also used aluminum foil in place of the iced-out jewelry on Nelly's wrist in the original video. "@nelly!!! You know you, my man, 50 Grand!!! But They said I HAD to do it!!! I didn't want to!!! I said Derrty is my manz!!! They wouldn't have it!! They made me do it!!" he wrote in his caption. Finding it hilarious, Nelly reuploaded it on his Instagram Story with several laughing emojis.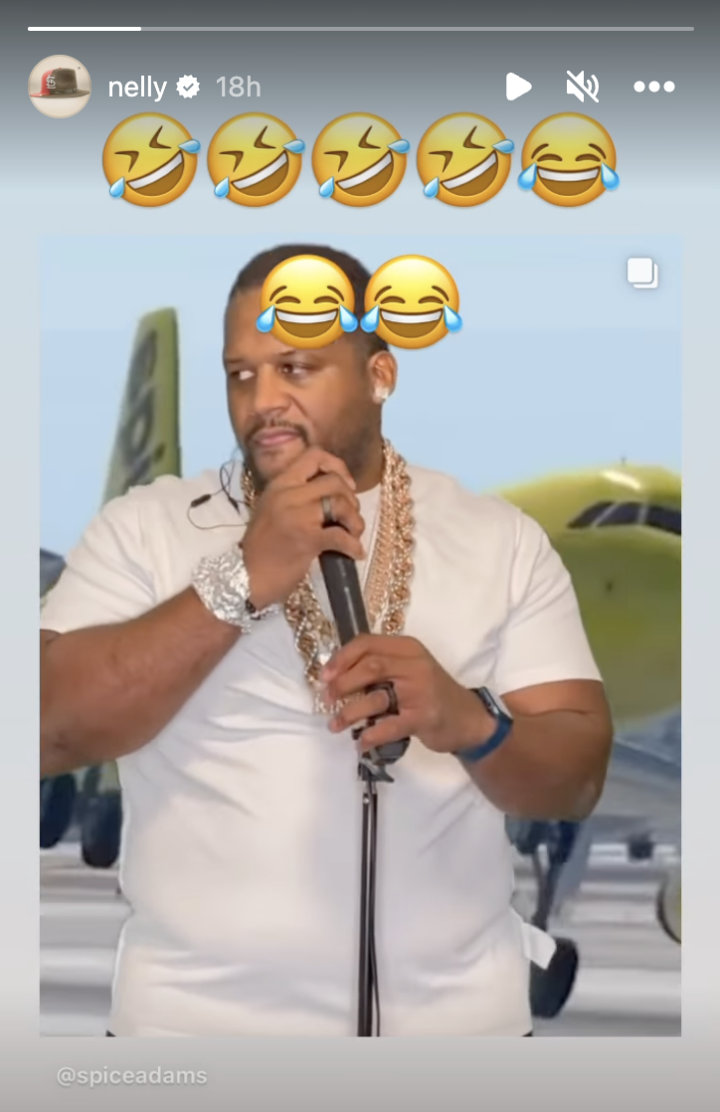 Nelly laughed at himself after fans thought he was 'high' while performing at Juicy Fest Melbourne.
Adams wasn't the only person who found humor in Nelly's performance as former B2K member Lil Fizz decided to jump on the bandwagon and recreate the questionable performance. Fizz posted his version to his Instagram Story in three parts with laughing emojis on each slide. He tagged Nelly in the video but the Grammy-winning musician didn't respond.
In the said footage, Nelly was seen smiling and uncontrollably rolling his eyes while performing 2004 song "Over and Over", which features country singer Tim McGraw. He was also getting sweaty.
Upon noticing Nelly's bizarre stage act, some fans wondered whether the rapper was "on something [because] his eyes were fighting for their life." Others made light of the gestures, saying he was simply "feeling this song" and joking that his "eyes rolled back to 2003."
Some others, meanwhile, warned the others not to make fun of him. "Y'all saying this and making fun of him til he overdose on whatever he on. What about we put the jokes aside and ask him what's wrong so we can help before it's too late," the said person remarked.
You can share this post!
Source: Read Full Article