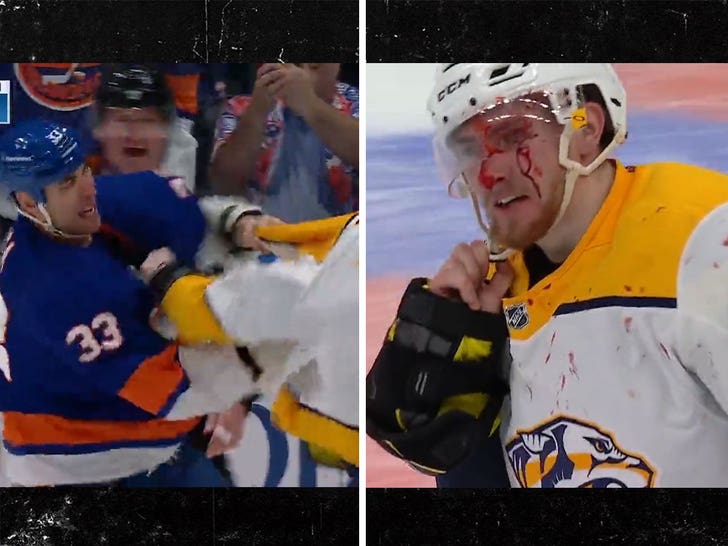 NHL star Zdeno Chara beat the hell out of his opponent so badly during an on-ice scrap on Thursday … the dude needed seven stitches to stop the bleeding.
The fight all went down during the Islanders' game against the Predators … when Chara began throwing haymakers at Yakov Trenin after the Nashville center had hit one of Chara's teammates.
You can see in footage of the play, 6-foot-9 Chara pulled Trenin's jersey over his head — and then whaled on him with a violent flurry of punches.
All of the blows appeared to land flush — and after refs separated the two … Trenin's face looked like it had just been beaten by a golf club.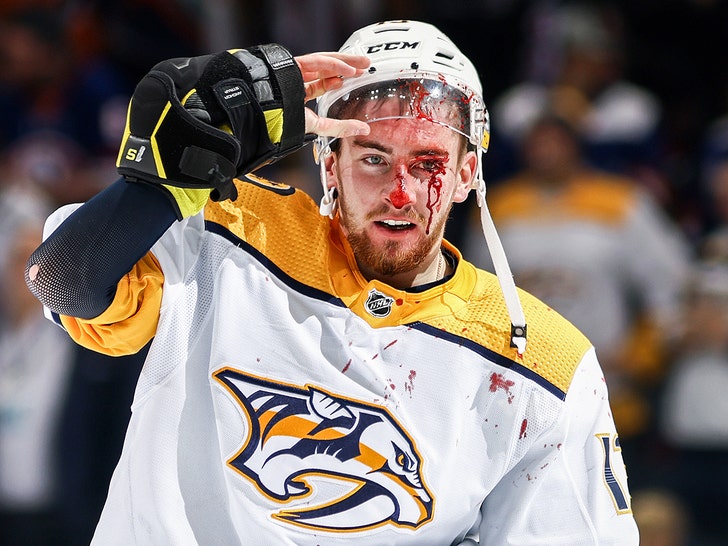 Trenin had to leave the ice to get his face sewn back together in the locker room … but somehow, he ended up returning, and actually got the last laugh.
Trenin scored the game-tying goal in the third period, and Nashville ultimately won the contest in overtime.
Afterward, Trenin's coach praised him, saying, "I was really impressed with him."
No kidding!
Source: Read Full Article