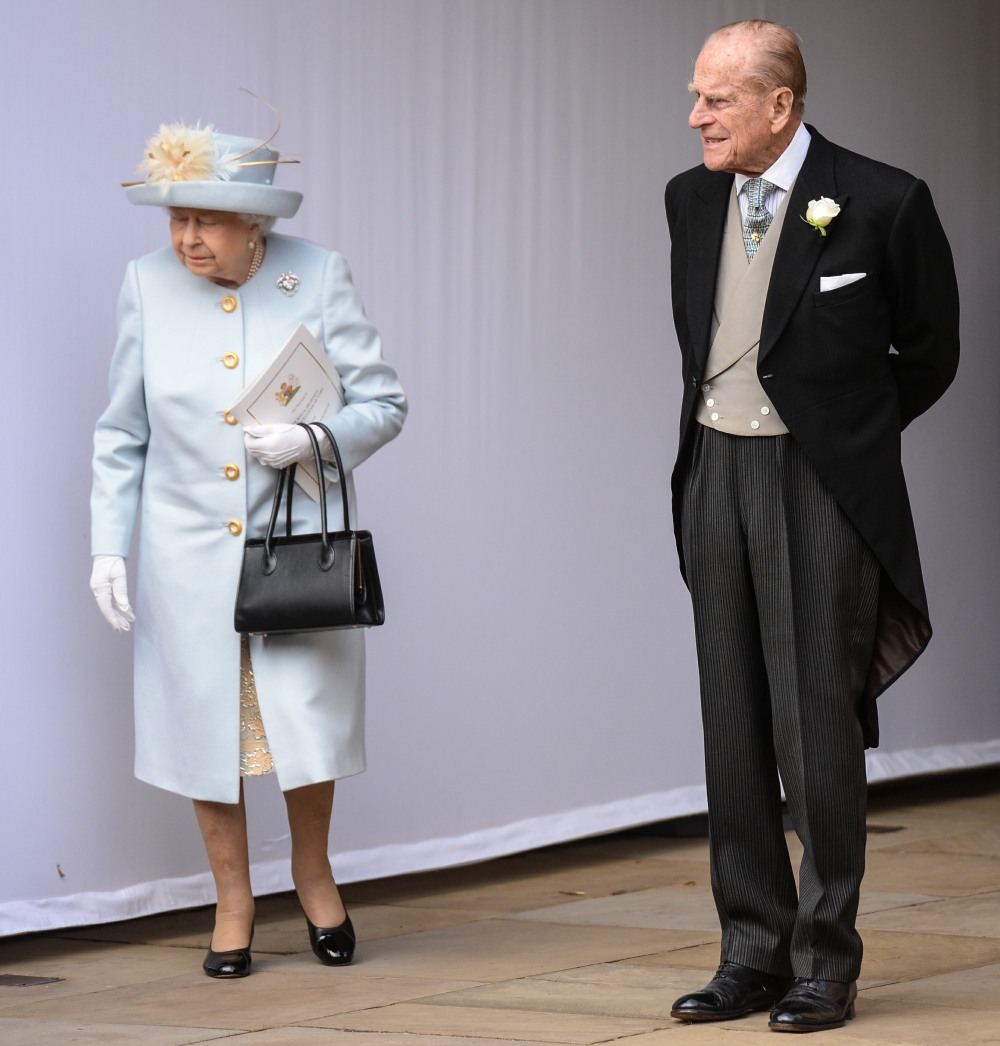 Ingrid Seward must be so mad that Robert Lacey's book hijacked all of the royal-gossip conversations for the past three weeks or so. Seward was all set up to spread her anti-Sussex message far and wide in support of her new book, Prince Philip Revealed, which we've already discussed previously. This is the same book where Seward insists, in gruesome detail, that Philip did NOT cheat on the Queen with hundreds of women over the years. It's also the same book where Seward uses Philip as a prop to project every stupid anti-Sussex rumor from the courtiers and the press. Philip is almost 100 years old – I feel strongly that he really doesn't give a f–k about most of this. But here we go – Ingrid Seward spoke to Katie Nicholl at Vanity Fair, so there's new sh-t to discuss.
Philip harbored doubts about Meghan: While he was initially fond of Meghan and made a huge effort to be at the couple's Windsor wedding despite having undergone a hip operation weeks before, the Duke "harbored doubts" about Harry's wife. Seward's book, the first major biography of Philip in over 30 years, reveals that he now compares Meghan to Wallis Simpson, who triggered the abdication crisis when she married the then-King Edward VIII in 1937. "For Philip, whose entire existence has been based on a devotion to doing his duty, it appeared that his grandson had abdicated his for the sake of his marriage to an American divorcee in much the same way as Edward VIII gave up his crown to marry Wallis Simpson in 1936," Seward writes.

Philip & Harry's relationship has suffered: "Philip simply cannot understand how Harry has behaved the way he has done. His grandson's behavior is completely alien to him so not unnaturally the relationship has suffered. Don't forget this is a man about to turn 100 who has devoted 68 years of his adult life to supporting the monarchy, and this has been a great shock. The Queen would not want him to worry at his age, but Philip's absence from the Sandringham Summit spoke volumes. The fact that he was driven away from the big house at Sandringham before everyone even arrived signaled he didn't want to be part of it."

Harry & Meghan ignored Philip's advice: "Philip's way is that he says his bit, and then steps back from the situation because he doesn't like to interfere. It was up to Harry and Meghan to listen but they didn't and Philip has always been very protective of the Queen so if anyone upsets her, they upset him too. His mantra is the monarchy comes first, second, and third. He cuttingly reminded the late Diana, Princess of Wales that being a member of the royal family was not a popularity contest but involved everyone working together for the good of the institution of the monarchy. Philip welcomed Meghan at the beginning, he knows what it's like to be an outsider, and so he's always very supportive of people marrying into the family. He quite liked Meghan at first, but their actions have left a bad taste and as a consequence the relationship with Harry has suffered."

An apocryphal story about hunting: Harry, who was dating Meghan at the time, was the guest of honor at a shooting weekend in 2018, but pulled out at the last minute because Meghan didn't want him to slaughter game birds. "At exactly 9 a.m. all the guns were waiting at the door to move off, but no sign of Harry. They didn't quite know what to do so they waited and waited until Harry eventually appeared at the door in his dressing gown looking very sheepish. His embarrassed explanation was that Meghan did not want him to go out with the guns, which was extremely awkward as he was guest of honor." The story was relayed to Seward by a source close to the prince. "This is exactly the sort of behavior that led to Harry becoming more estranged from his oldest friends. This wasn't the Harry they knew; he would never have let them down. Harry knows how expensive it is and how much time goes into organizing a shoot. It was very rude and the general feeling was one of disbelief, because it was so out of character."
[From Vanity Fair]
The hunting story, to me, reads like the British media's unhinged insistence that Meghan is vegan (she is not) and that she's some kind of dreadful anti-hunter who bullied Harry into abandoning his favorite bloodsport pastime. There is literally no evidence of this beyond some bitchy courtiers' idle gossip, and it's been well established that they make sh-t up all the time. Even before Harry met Meghan, he was barely hunting anymore, and I just don't think Meghan is the kind of person who "demands" that her boyfriend give up something like that. Isn't it far more likely that Harry didn't want to hunt and he would have preferred to spend that weekend with Meghan?
As for Seward's larger projections onto Prince Philip… I would imagine that Philip disliked Meghan straight away simply because Philip is deeply racist and colonialist. I suspect his "advice," if he offered any, was not made in good faith or it was simply of the "be a meek Victorian woman without opinions" variety. The fact that two people in their 90s (Liz and Phil) are trying to dictate the behavior of their adult grandchildren is deeply unhealthy.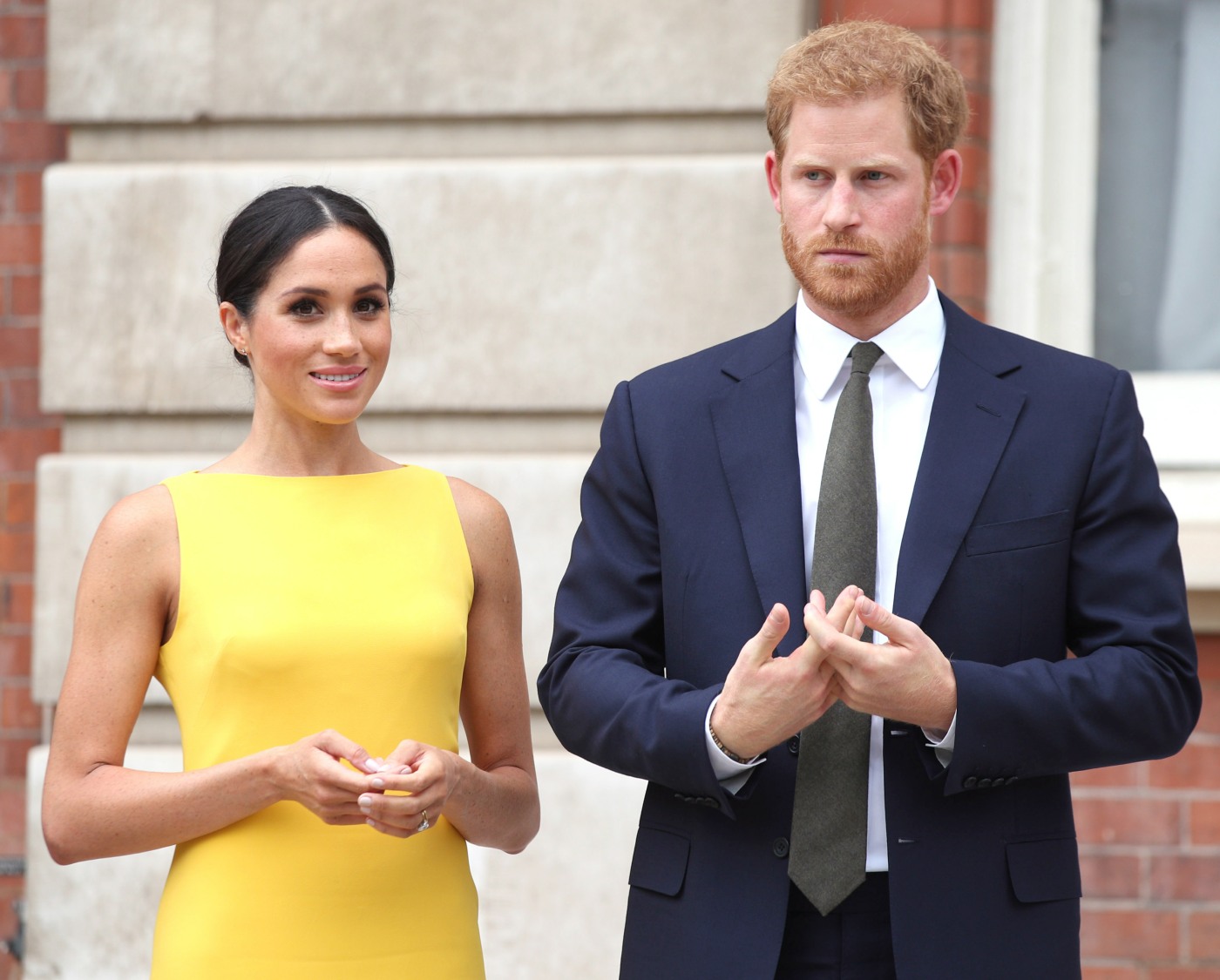 Photos courtesy of WENN, Avalon Red, Backgrid.
Source: Read Full Article