Welp, the insanely cute romance of Zac Efron and his waitress-turned-celebrity girlfriend, Vanessa Valladares, has officially come to an end, folks: After 10 long months of dating—which is basically equivalent to a century in Hollywood time, obvi—Page Six and Australia's The Daily Telegraph have reported that they're broken up. Please have a heart and pour one out for these two!
There's no intel yet on what caused Zac and Vanessa's split, but this isn't the first time that news of a break up has hit their relationship. In late November, sources told The Sun that Zac and Vanessa were breaking up because of the age old issue of distance. At the time, Zac was filming his upcoming movie Gold in Adelaide, Australia, which was more than 1,000 miles away from where he and Vanessa met and were living at in Byron Bay.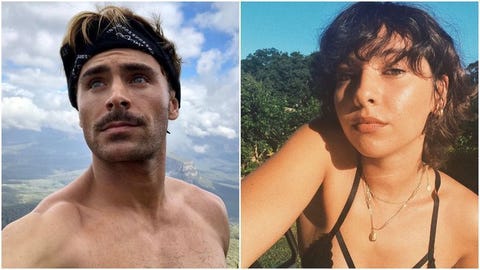 "Zac and Vanessa looked like the real deal. They were besotted with each other. Once he decided to stay in Australia long term, he suggested they buy their first home," the source said. "They'd started to look at a few places, but sadly, fate wasn't on their side. Zac's work and the ­­enforced distance has really taken its toll."
The first set of break up rumors had friends of theirs reportedly wishing for Zac and Vanessa's reconciliation, but there was doubt that it was ever a serious 'ship to begin with. "Friends hope they can reunite, but it seems their relationship was more like a holiday romance than they cared to admit," the source added.
Since there's nothing to do but weep abut this romance coming to an end (you were living vicariously through Vanessa, don't lie), it's now time look back at their relationship in painstaking detail:
Source: Read Full Article