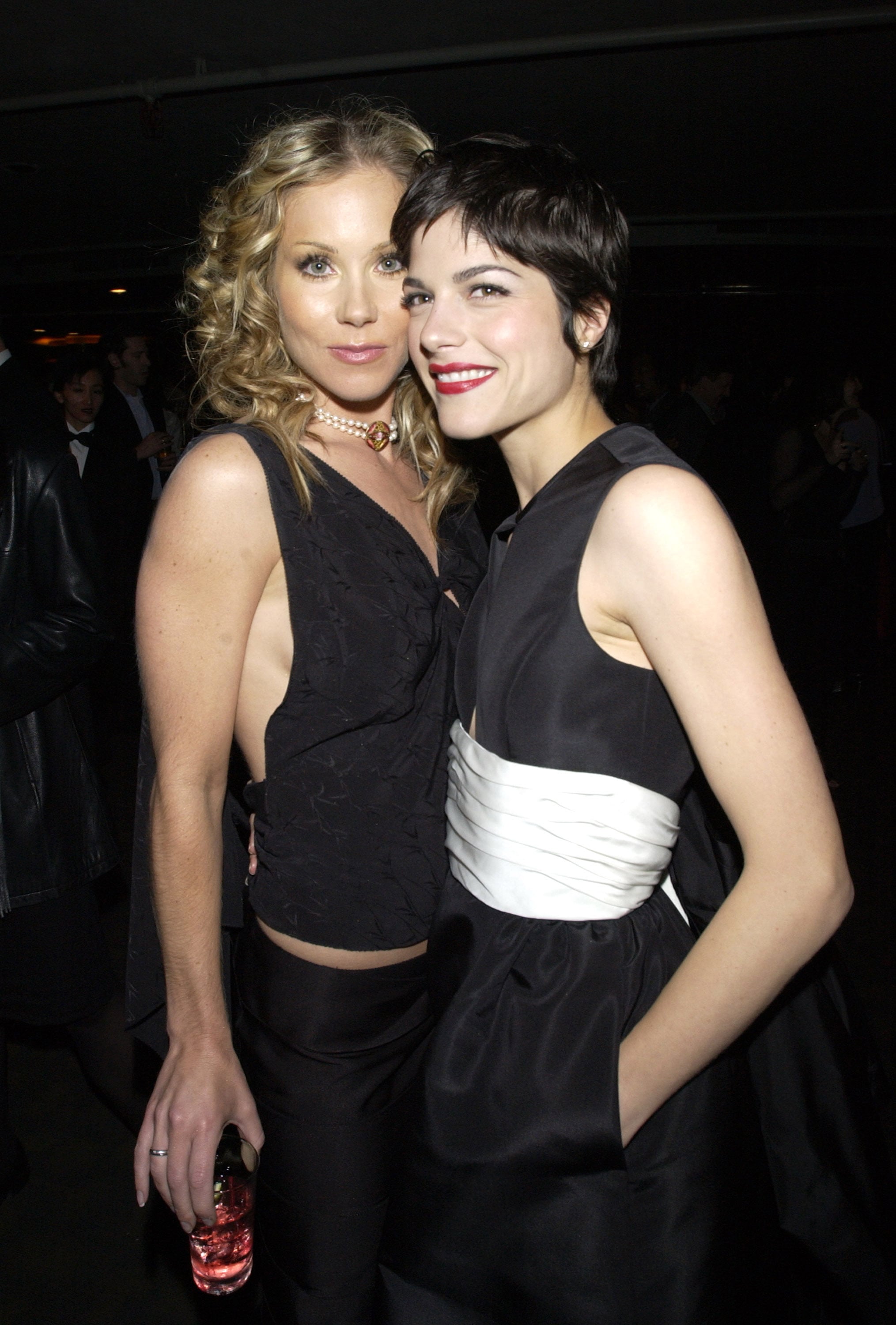 Image Source: Getty / KMazur / WireImage
Longtime friends Selma Blair and Christina Applegate continue to support each other through their journeys with multiple sclerosis (MS). Blair recently graced the cover of British Vogue's May 2023 issue, and in the corresponding cover interview, Applegate shared beautiful words about her friend, who initially encouraged her to get tested for MS.
"Selma has had an incredible impact on the MS community but, more so, she's had an impact on how the world views it," the "Dead to Me" actor told the magazine. Aside from Blair's larger impact on the community, she also had a personal influence on Applegate's life. "I was sitting in Selma's living room, our children playing, and I told Selma I'd been having this weird tingling in my feet," Applegate said. Blair ultimately urged Applegate to get tested for the condition, despite doubts from Applegate's doctor. "In essence, because of her I'm going to have a better quality of life."
After the "Dancing With the Stars" season finale in November 2022, Blair spoke about her friendship with Applegate and how the two have leaned on each other during their respective battles with the condition. After exiting "DWTS" early due to health concerns, Blair, who was diagnosed with MS in 2018, had returned for a beautiful final performance.
In the interview with Entertainment Tonight, the "Cruel Intentions" actor opened up about being there for her friend and former costar at Applegate's Hollywood Walk of Fame ceremony on Nov. 14. The ceremony marked the "Dead to Me" star's first public appearance since she shared her MS diagnosis in August 2021. "I'm a fan of hers," Blair said. "She is an iconic, iconic California girl, actress of my generation, and she is it. There has not been one thing that she's done that I haven't been like, 'Nailed it.' She's nailing just being who she is with this MS."
Blair had joined Applegate's family, fans, and friends, including her "Dead to Me" costar Linda Cardellini and former "Married . . . With Children" costars Katey Sagal and David Faustino. She added, "She's funny and definitely, her performance was amazing, but to be there, I just wanted to witness the greats in my friends' lives, just quietly back there. To know I was there for something that we dream about when we're little."
Source: Read Full Article