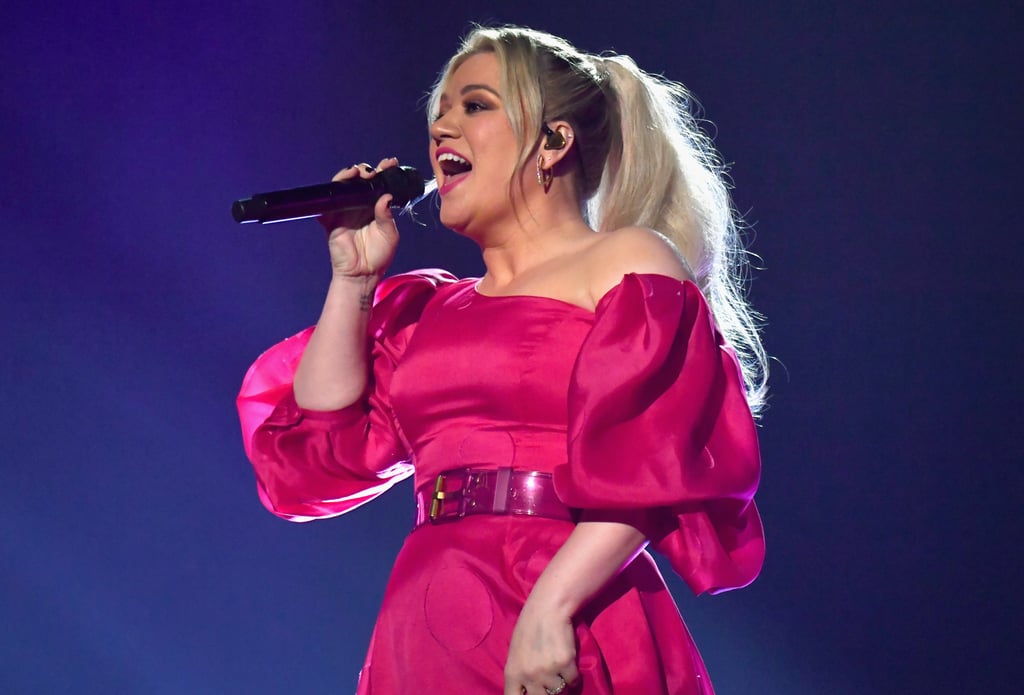 So, Kelly Clarkson Had Appendicitis During the BBMAs, Yet She STILL Crushed 2 Performances

There's no denying it: Kelly Clarkson was the queen of the Billboard Music Awards this year. Not only did the singer-songwriter host the entire star-studded evening, but she also took the stage for two performances — one an impressive medley of today's top hits and the other an emotional rendition of her song "Broken & Beautiful" from the UglyDolls movie soundtrack. Though she seemingly breezed through the night with that signature Kelly smile planted on her face, it turns out the 37-year-old mother of two was actually dealing with the effects of appendicitis the whole time — and the entire week prior to the award show.
Immediately following the three-hour event in Las Vegas on Wednesday, Kelly flew home to Los Angeles and had her appendix removed the next morning, Entertainment Tonight confirms. Once fans caught wind of her surgery and began praising the fact that she flawlessly hosted the BBMAs despite the pain, Kelly spoke out on Twitter to admit that she only put on a brave face until the show wrapped. "Not gonna lie…. I may or may not have broken down in tears after the show from pain," she tweeted Thursday evening. "I flew home directly after the event, nailed the surgery early this morning, & feeling awesome now! Bye bye appendix. #TheShowMustGoOn." Kelly is now recovering at home in preparation for this Monday's episode of The Voice.
Welp, if that isn't the epitome of strength and resilience, we're not quite sure what is. Read on to see photos of Kelly keeping her cool throughout the BBMAs like the badass she is.
Source: Read Full Article