This is horrifying…
Three transgender women of color — Eden Estrada (AKA Eden the Doll; pictured above, left), Jaslene Whiterose (above, right), and Joslyn Flawless (above, inset) — were brutally attacked in the Hollywood area of Los Angeles on Sunday night. Estrada, a YouTube star and longtime beauty vlogger, has been meticulously documenting the attack on her Instagram account over the last 24 hours after one of the alleged attackers posted it to social media himself  (yes, really).
It all appears to have gone down on Hollywood Boulevard while the women were waiting for a ride-share to pick them up at the end of the night. With the streets otherwise relatively quiet, a group of men then allegedly targeted, robbed, and physically attacked the women, leaving all three in fear of their lives.
It's unclear what moment initially sparked the attack, but Eden documented the ordeal with dozens of IG Story posts, all pulled from the social media accounts of the alleged perpetrators who filmed themselves during the incident, as well. One account, in particular, @stevofilmz, has come under scrutiny for the alleged incident; that account has since deleted all of its content and gone private in response to the accusations.
Nevertheless, Eden the Doll smartly grabbed and re-published everything, starting from the moment her phone was first stolen by one of the men out on the street (below):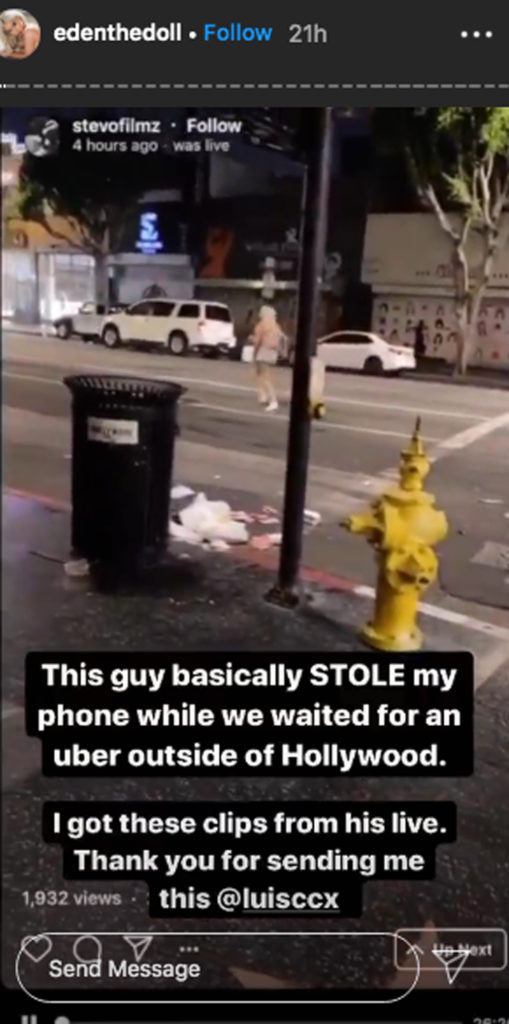 From there, a night of terror began.
Eden, Joslyn, and Jaslene first tried to get the phone back from the alleged thief, but to no avail — and quickly, apparent violent acts were initiated against the women: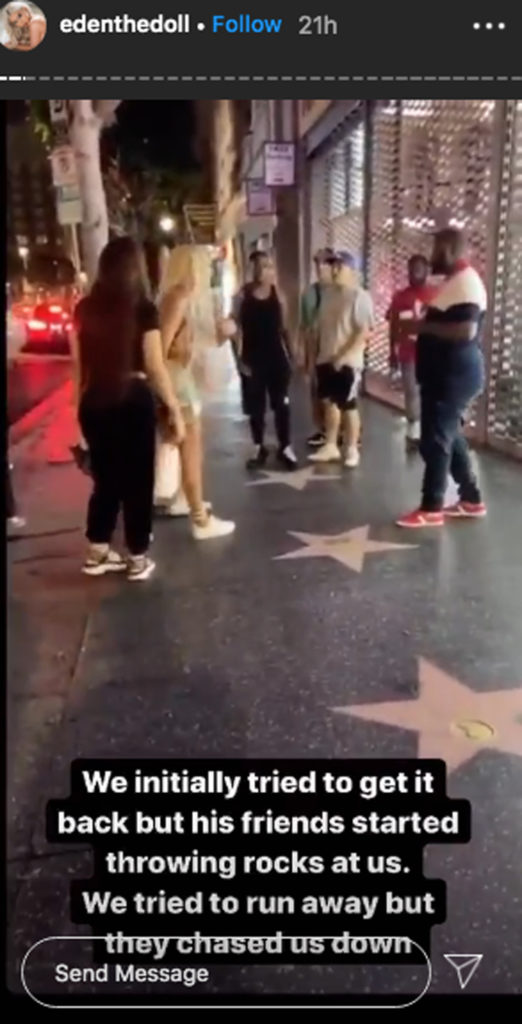 The incident moved into the middle of Hollywood Boulevard and escalated from there: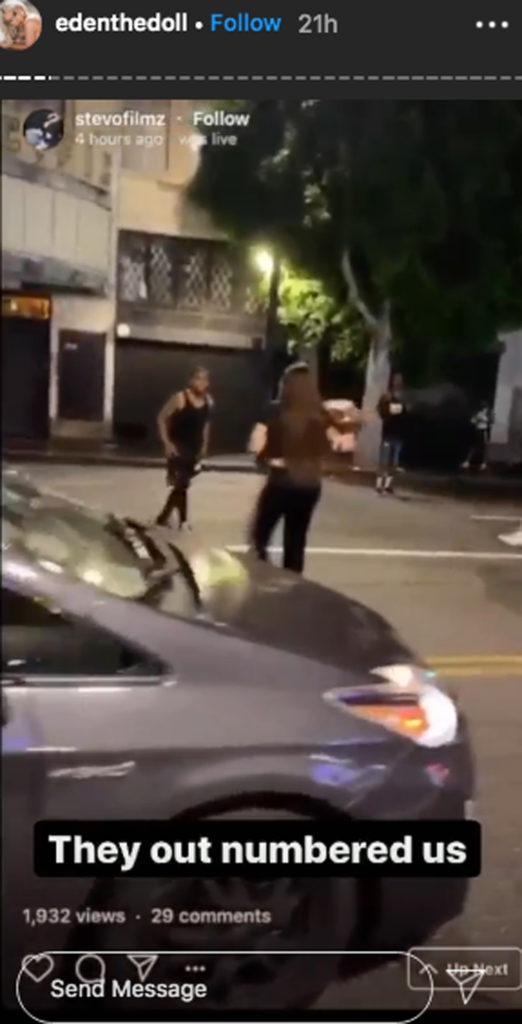 One of the men allegedly hit Jaslene while stealing her bag at that point: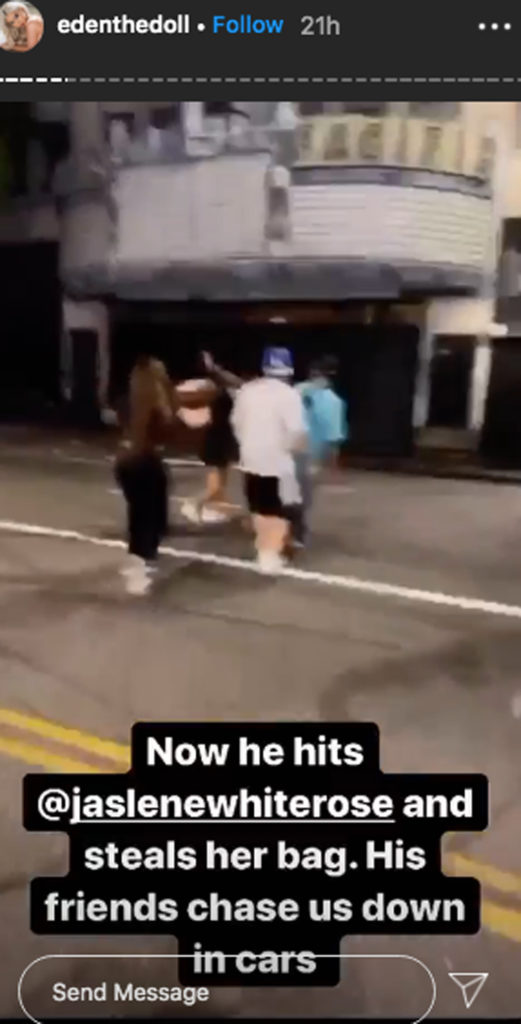 Bravely, Jaslene tried to fight back, but to no avail as her attackers were stronger, faster, and had her outnumbered: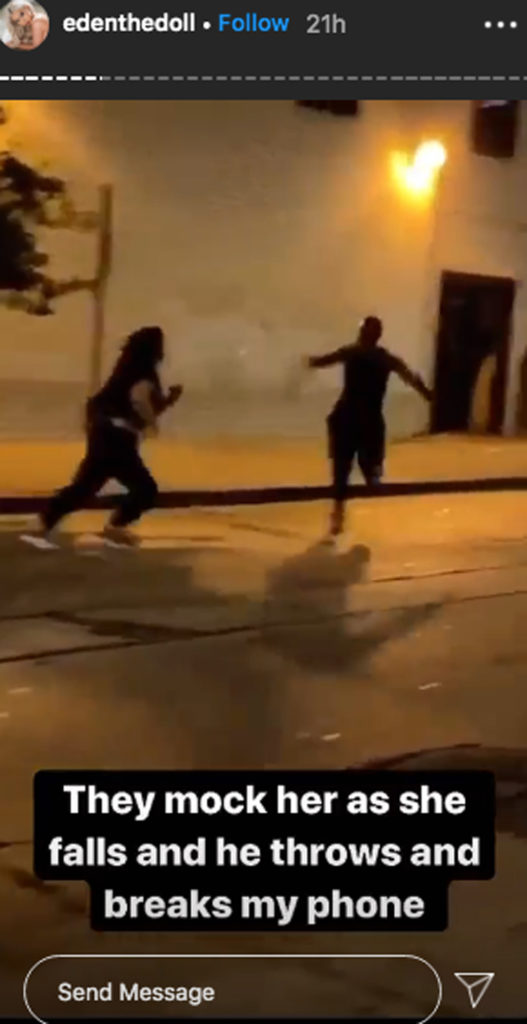 As if filming themselves literally committing theft wasn't bad enough, one of the men decided to up the violence by picking up a ride-share scooter and throwing it at Jaslene, as well: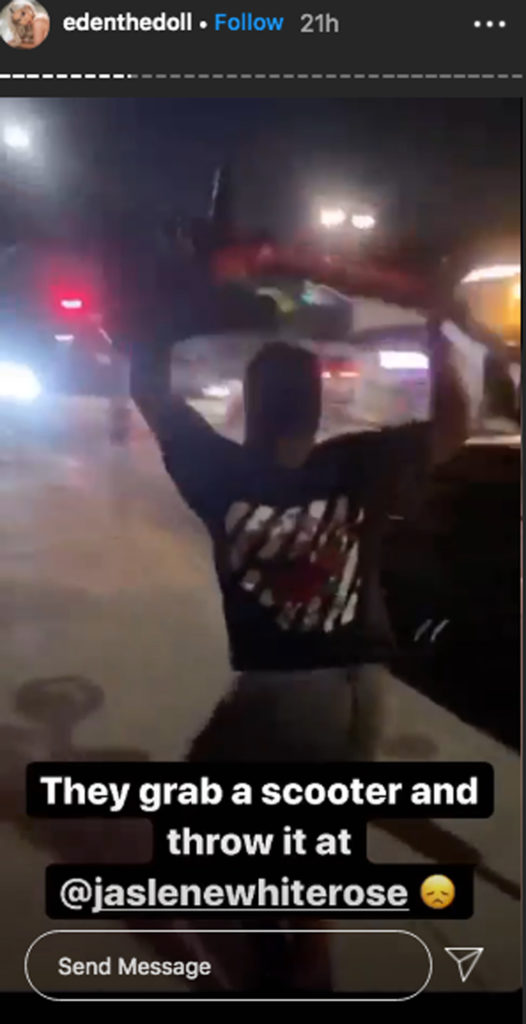 OMG! Seriously?!
At this same moment, another one of these terrible men saw a business opportunity, and started trying to sell back the stolen phone that had been taken from Eden just minutes before: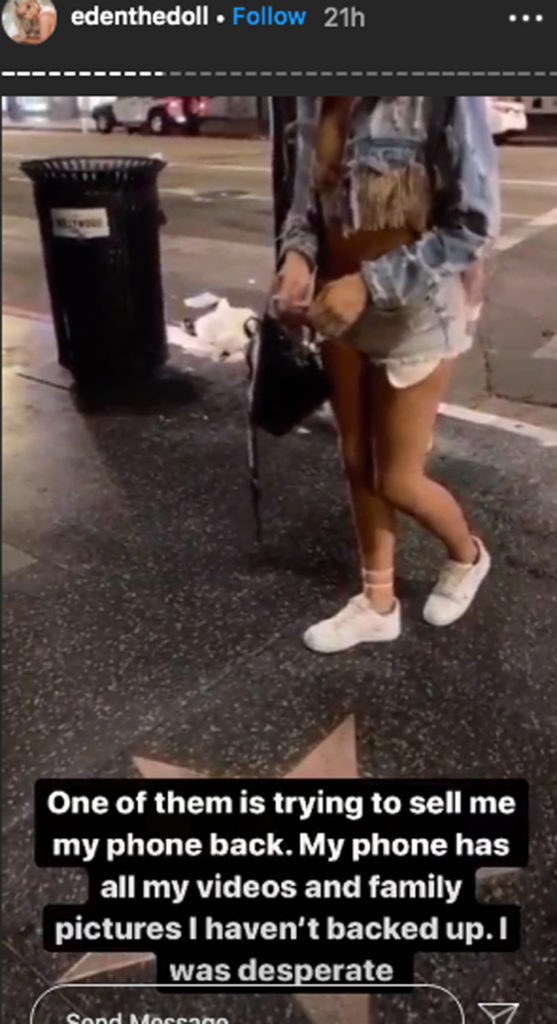 Trashy and terrible AF…
Suddenly, the worst moment of the night: one of the assailants returns to Jaslene and renders her completely unconscious with a cheap shot blow, leaving her helpless and knocked out cold: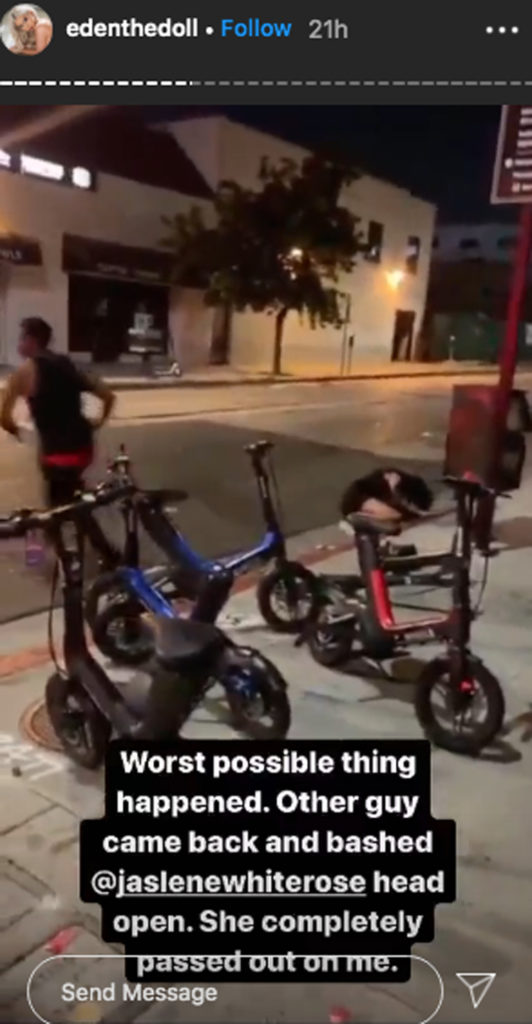 Sick to our stomachs. Eventually, Eden is able to get her phone back long enough to make a 911 call in order to get Jaslene some help. The men continue to mock her as she does it, though. Even worse, a black-and-white LAPD cruiser drives by with its lights on, slows down for a moment… and keeps on driving. WTF?! Even bystanders walking down the street refuse to stop and help the injured, scared women: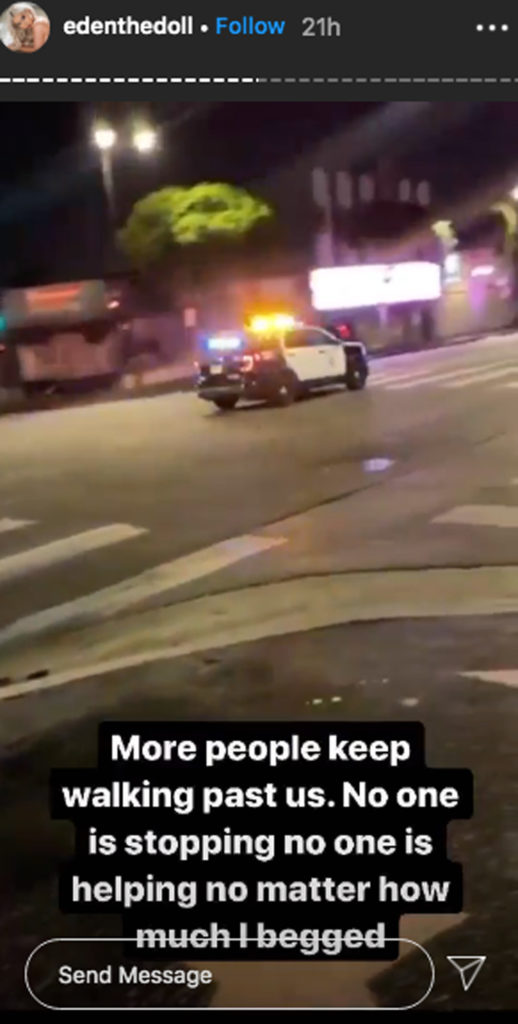 Unreal… As this continues to go on, and Eden tries her best to take care of Jaslene, Joslyn is allegedly being held at knifepoint off-camera and further being robbed for her other possessions: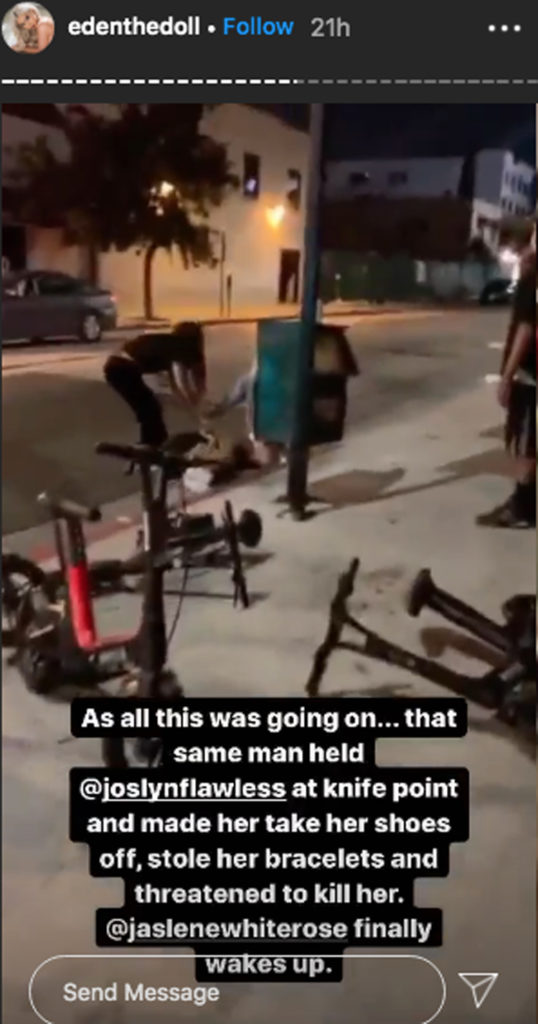 Eventually, thankfully, an ambulance arrives and the ordeal is all but over for these three unfortunate women. Eden reflected on the attack and its aftermath from there, adding several more moments to her IG Story to conclude the ordeal: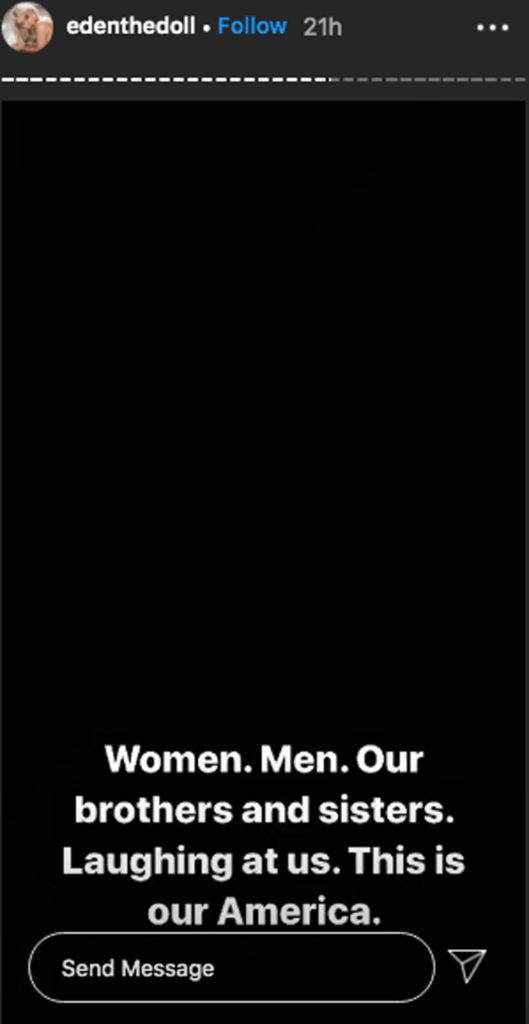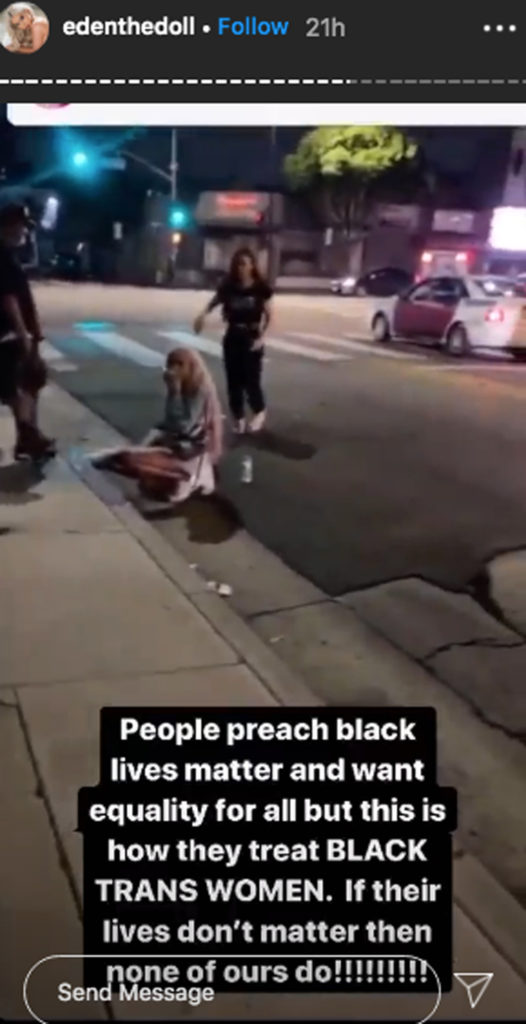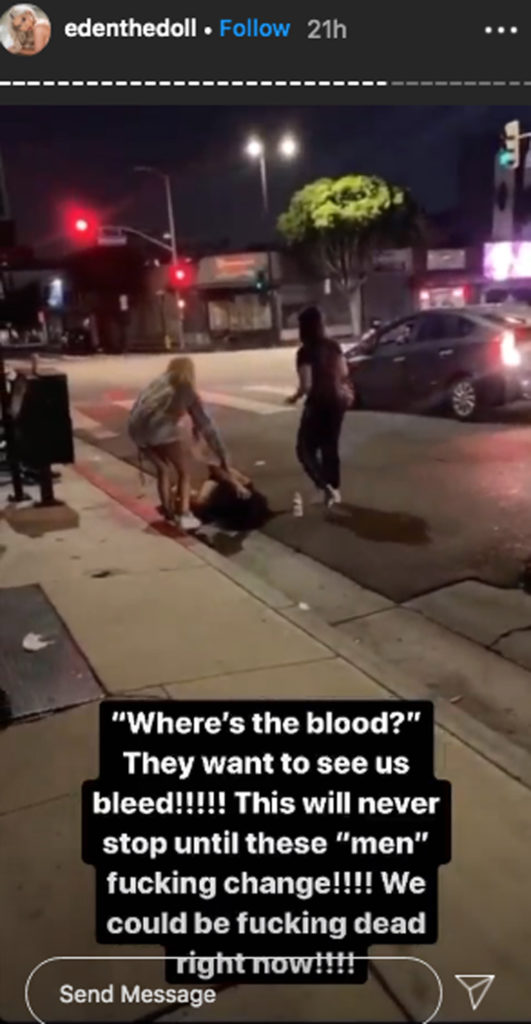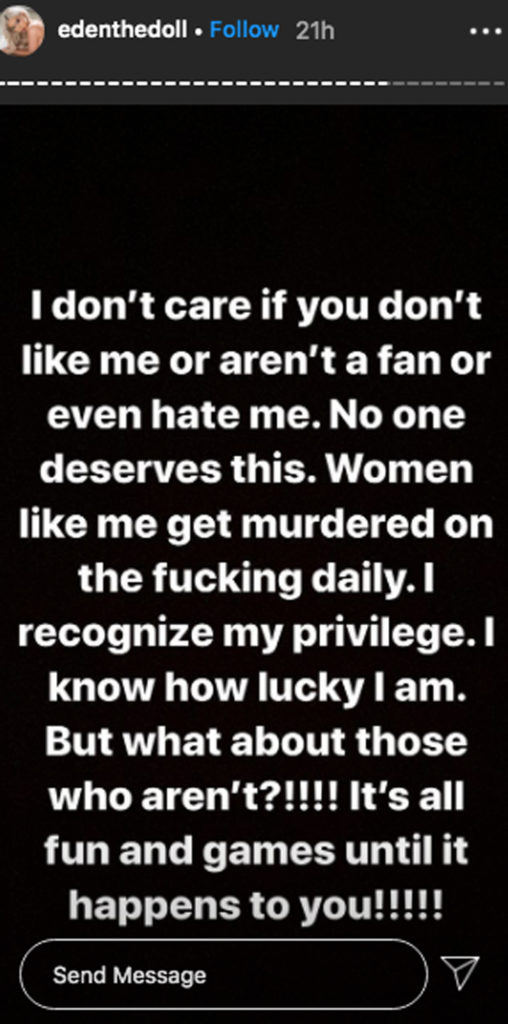 You can watch the video (below), but warning that it is triggering:
Wow. Such a scary, scary incident.
Pretty remarkable how well the whole thing was filmed and documented, too — we can only hope this meticulous chronicling will ironically lead to the arrest and prosecution of the men involved.
Jaslene also offered up her own set of reactions after the attack, taking to her own Instagram account to speak to her followers, friends, family, and loved ones. "This was the most traumatic thing that ever happened to me," she wrote, before adding: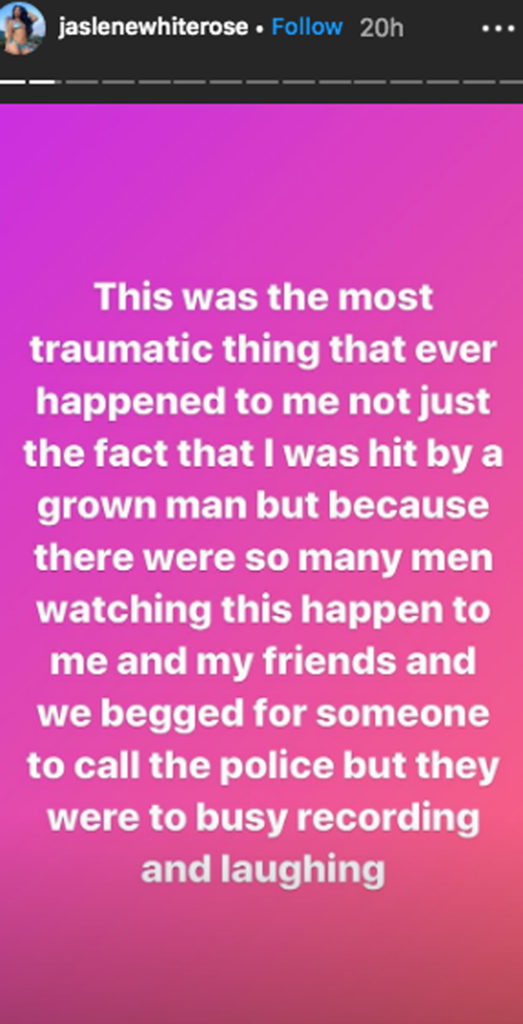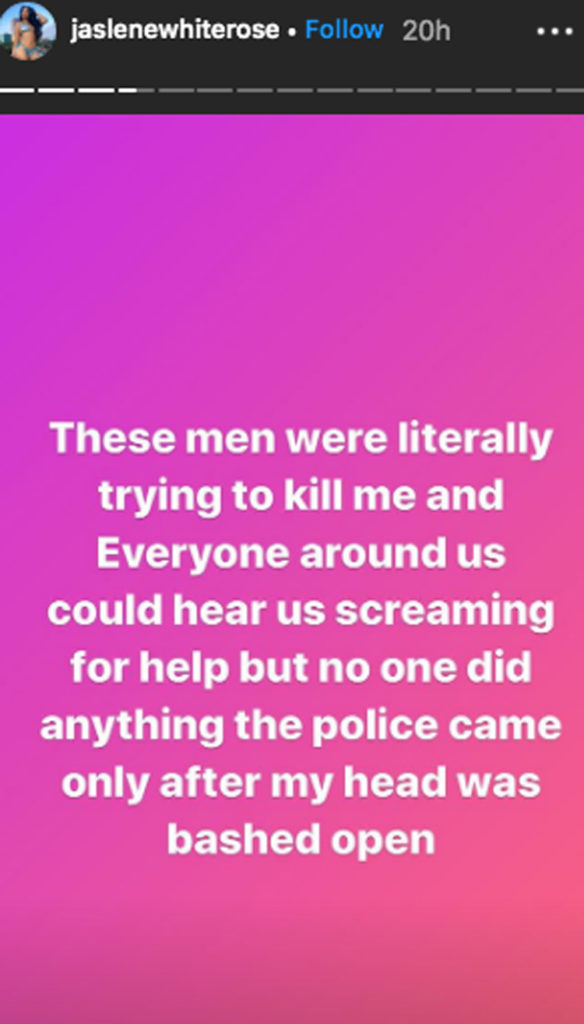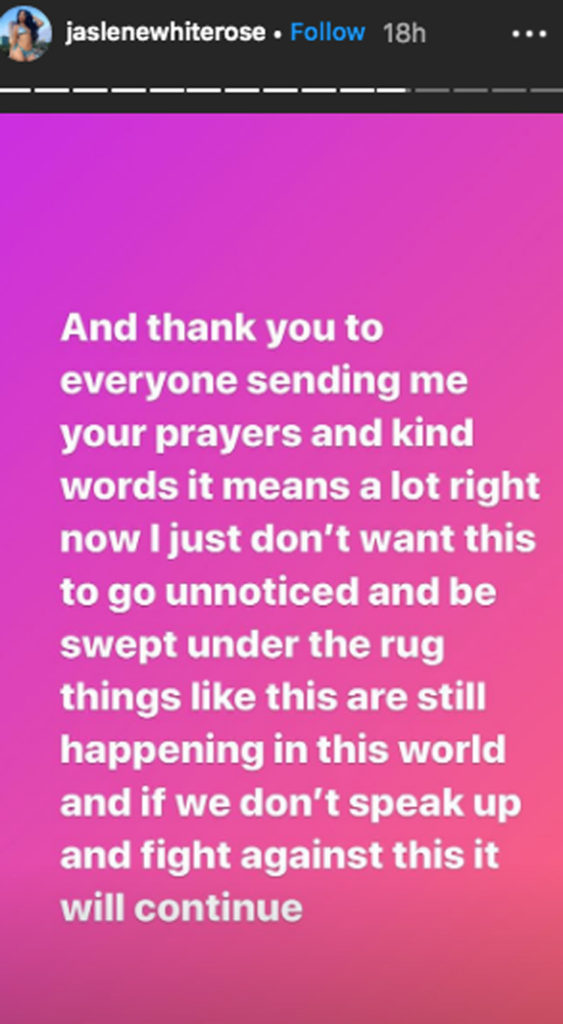 Sad… and such a scary, awful ordeal altogether. We can't even imagine what these women went through on Sunday night. Our thoughts, prayers, and all of our love are with them as they recover from the physical and mental scars of this horrible, horrible night. Let's pray justice comes swiftly.
Related Posts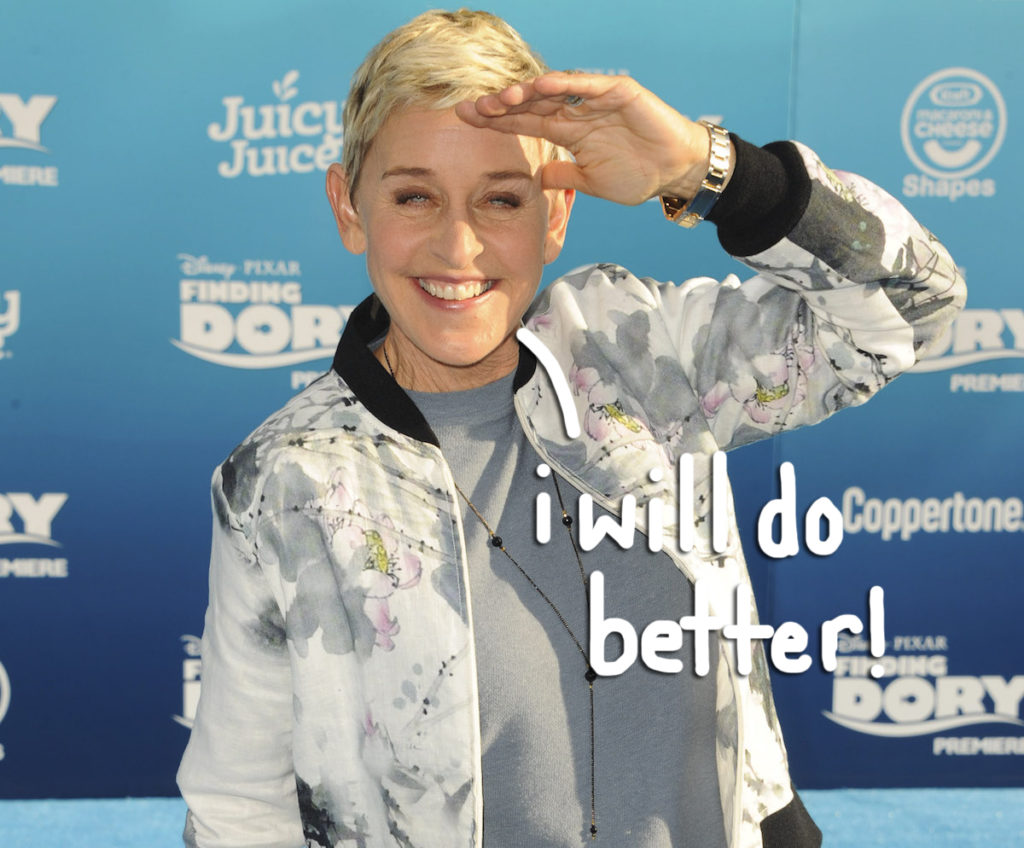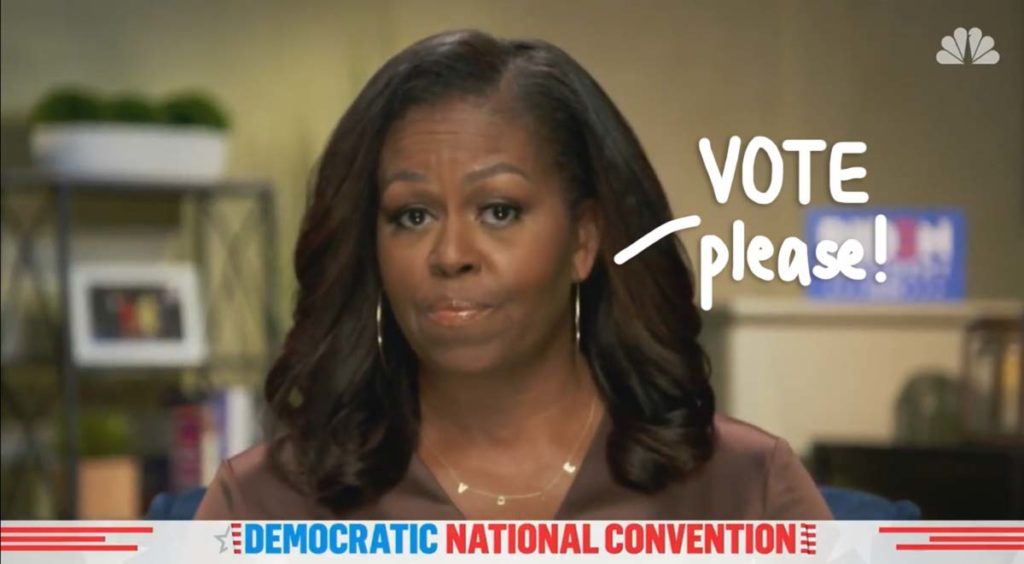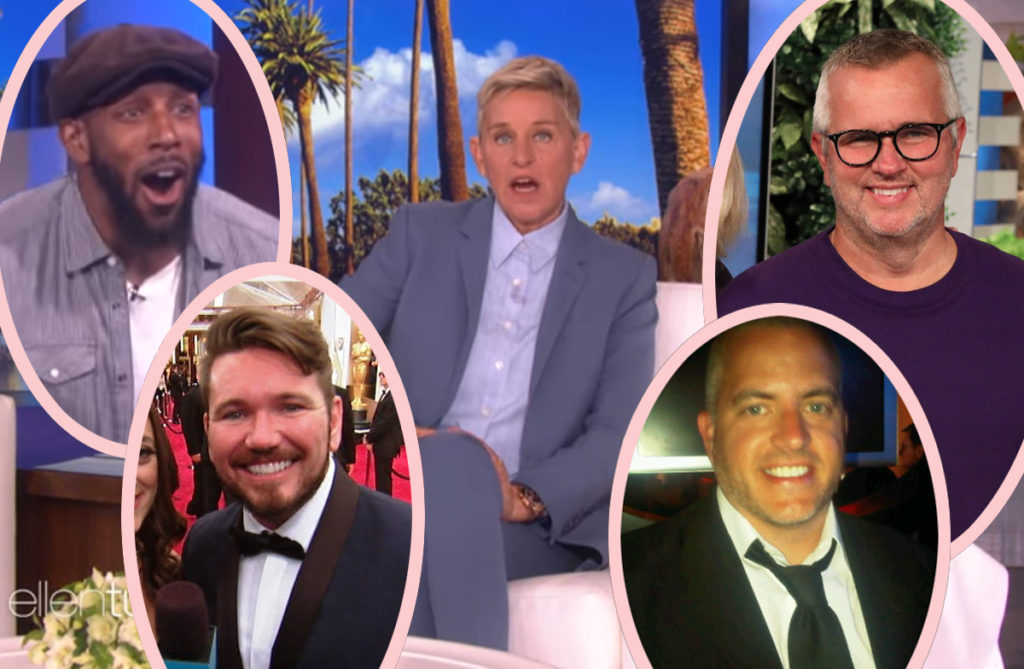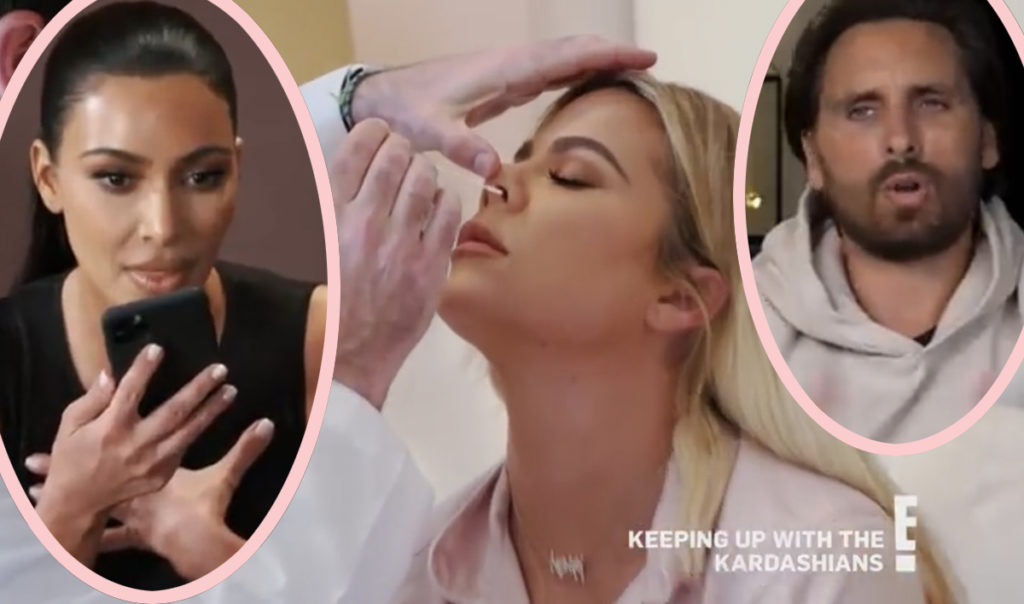 Source: Read Full Article