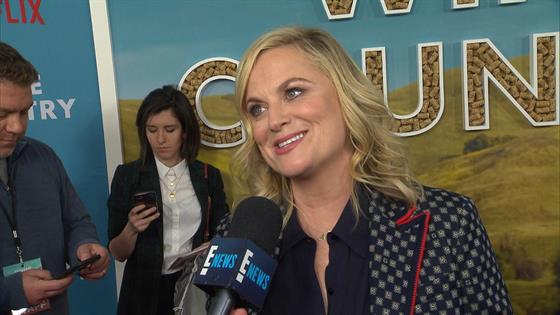 Let's raise a glass for unbreakable friendships in and out of Hollywood!
It's no secret that Amy Poehler has built some strong bonds with the ladies of Saturday Night Live.
For proof, look no further than her upcoming Netflix movie Wine Country where she directs the likes of Maya Rudolph, Tina Fey, Rachel Dratch and Ana Gasteyer.
While celebrating the movie's premiere this week in New York, Amy couldn't help but share how fun the project was.
"They are the women I go to. The women who take care of me and I hope I take care of them," Amy shared with E! News. "To get to do this with them is so awesome."
She added, "This is the best press ever to get to do this with these ladies and talk about this movie. It's awesome."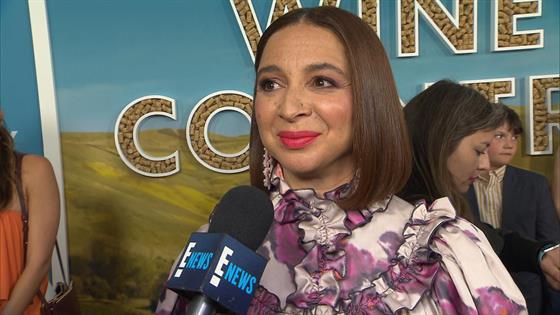 Maya also expressed just how special it is to work with close friends like Amy. And even if her BFF is unofficially the boss as the director, it doesn't change the dynamic.
"She's a natural born leader with kindness, humility, grace, love and she's strong and disciplined. She's tremendous," Maya gushed to E! News. "We should take advantage of any chance we get to do this because as I grow in this life, the more time I spend away from my family, I just want to be with people that I want to spend my time with and these are people I deeply, deeply love."
Wine Country tells the story of a group of longtime girlfriends who head to Napa, Calif., for the weekend. While the goal is to celebrate a major birthday, things don't always go as planned. .
"You get excited that you're away from your life and you go kind of hard. In the film, we go kind of hard night one and then you pay for it," Amy teased to us about the project.
Experience all the fun for yourself when Wine Country is released on Netflix May 10.
Don't miss E! News every weeknight at 7, only on E!
Source: Read Full Article