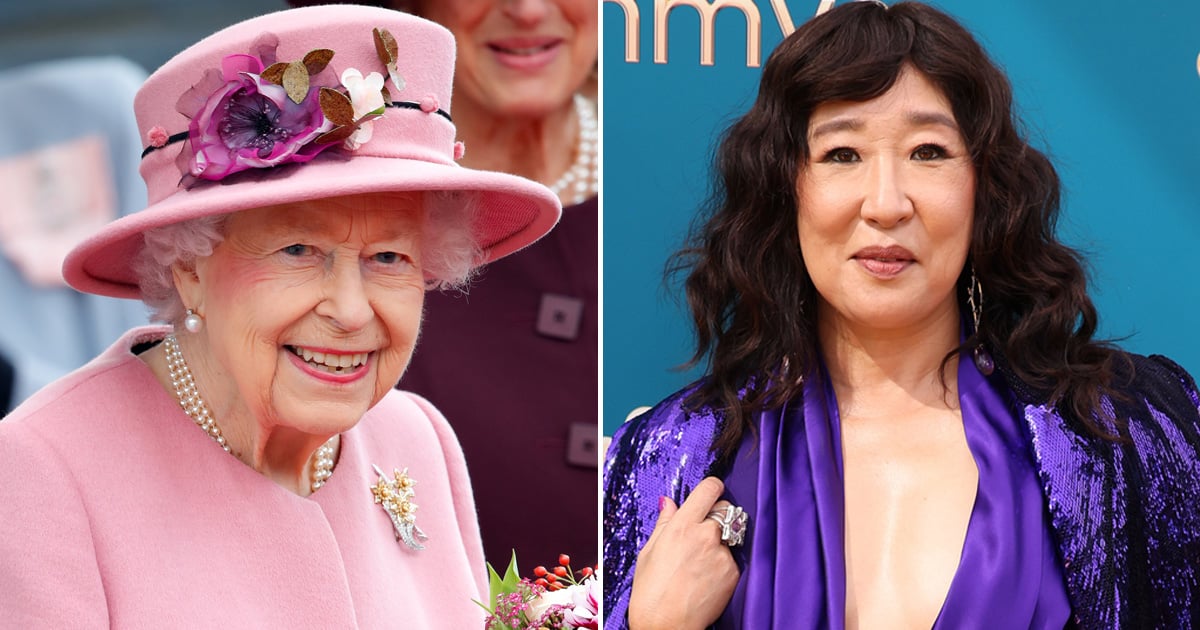 Image Source: Getty / Max Mumby / Indigo / Mark Von Holden / NBC
Thousands gathered in the streets of London to pay their respects to Queen Elizabeth II at her funeral on Sept. 19. Among the mournful crowd were a few famous faces, including none other than "Grey's Anatomy" alum Sandra Oh, who followed behind the queen's casket as it was transported from the State Funeral service at Westminster Abbey to St. George's Chapel in Windsor Chapel for a committal service. Surrounded by royal family members and world leaders, Oh's appearance at the funeral caught the internet off guard, but the "Princess Diaries" star had good reason to secure an invitation to the queen's funeral.
In June, the Governor General of Canada appointed Oh — a dual citizen of Canada and the US — an officer of the Order of Canada, the second-highest civilian honor within the Canadian system of honors. Oh received the title "for her artistic career filled with memorable stage, television and film roles in Canada and abroad," according to Governor General Mary Simon's official announcement. As an inductee, Oh joins more than 7,600 people across Canada in the Order.
Queen Elizabeth II created the Order of Canada in 1967 "to honor people whose service shapes our society, whose innovations ignite our imaginations, and whose compassion unites our communities." According to the General Governor, "the Order of Canada celebrates the lives, endeavours and successes of people from coast to coast to coast and from all walks of life." She continues, "Those being appointed today come from a variety of sectors, have achieved national and international success, and have shown ingenuity, innovation and generosity. What's more, they have made a difference in their communities and for Canada with their outstanding dedication and commitment. Congratulations to the new Order of Canada appointees, as well as those celebrating a promotion within the Order."
Source: Read Full Article