As someone who owns not one but TWO exercise dresses from Outdoor Voices, I can assure you that they truly live up to the hype. If you don't believe me, it has an almost perfect 5-star rating and more than 2,500 reviews since it debuted in 2018. And now, the buzzy athleisure retailer is back with a second exercise dress, which just launched on Friday. (That's today, folks!)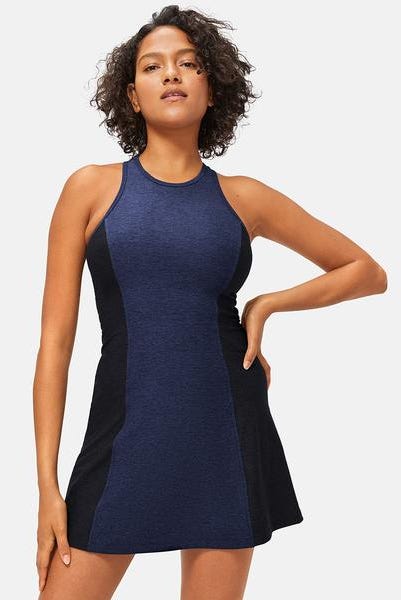 Dubbed the "Athena" dress, the style is an A-line silhouette with a racerback and inspired from, yep, you prob guessed it, the "Athena" crop top. The design is one of its best-selling styles because it serves as both a sports bra and top, and now this dress is just an extension of that same shape. It also gets its look from OV's popular two-tone leggings, which is easy to see why from some of the contrasting hues.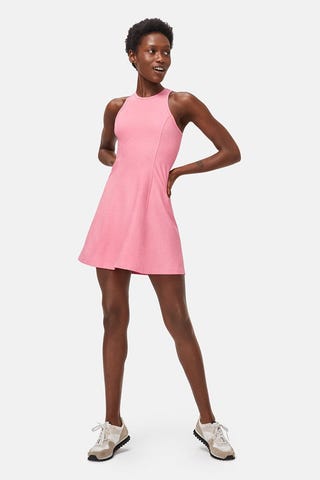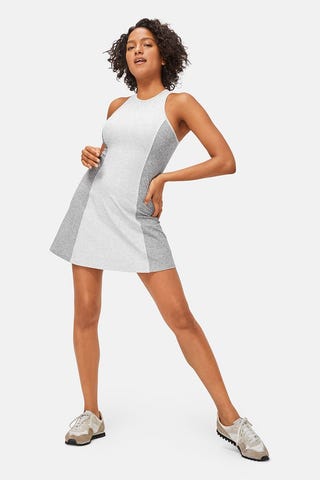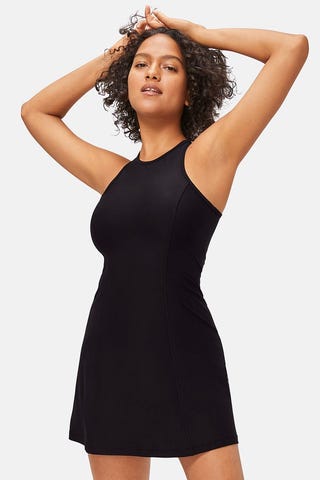 It comes in four colors (black, navy, pink, and gray), ranges from size XS to XL, and is $88, which is a little less expensive than the original exercise dress. One of the caveats though is that it lacks built-in shorts, however you can easily remedy that issue by wearing spandex ones separately underneath if you know you'll be especially active while wearing it. But it does have a thicker fabric and a textured compression material that's so soft.
Whether you're hitting up your local tennis court or just want something easy to throw on with sneakers before you run out the door, the dress was made in mind for everyday wear no matter what your plans are. Speaking of, my current plan is adding this to my cart immediately.
Source: Read Full Article