Julianne Hough never ceases to amaze with her sense of style – and her latest fashion statement was no exception.
The professional dancer wowed with a look nobody was expecting as she strut her way through an airport in a video she shared on Instagram.
MORE: Julianne Hough has double wardrobe mishap – and you won't believe it
Julianne looked effortlessly chic in an outfit she likened to the Schitt's Creek character, Moira Rose.
WATCH: Julianne Hough shares major face transformation
The star was dressed in all white, with a loose-fitting suit, huge brimmed hat and oversized sunglasses. She also carried a cocktail in her hand.
Julianne was practically unrecognizable and went incognito as she glided through the airport.
RELATED: Meghan Markle has a hair transformation with XXL hairstyle
She added a fun caption which mimicked Moira's famed wine commercial on the show: "Call me Moira, Moira Rose.vIn the lee of a picturesque ridge, lies a small unpretentious winery.
https://www.instagram.com/p/Ck1Nb5rvb9l/
A post shared by Julianne Hough (@juleshough)
Julianne impersonated Moira from Schitt's Creek perfectly
"One that pampers its fruit like its own babies. Hi, I'm Moira Rose, and if you love fruit wine as much as I do, then you'll appreciate the craftsmanship and quality of a local vintner who brings the musk melon goodness to his oak Chardonnay, and the dazzling peach cral-bapple to his Riesling Rioja.
PHOTOS: Julianne Hough poses in low-rise jeans as she 'embraces' new look
LOOK: Julianne Hough struts the New York streets in a little black dress for 'date night'
"Come taste the difference good fruit can make in your wine. You'll remember the experience. And you'll remember the name – Herb Erfling … ger. Burt Herngeif. Irv Herb-blinger. Bing Livehaanger. Liveling. Burt Herkurn. Ban bingo ling-[expletive]"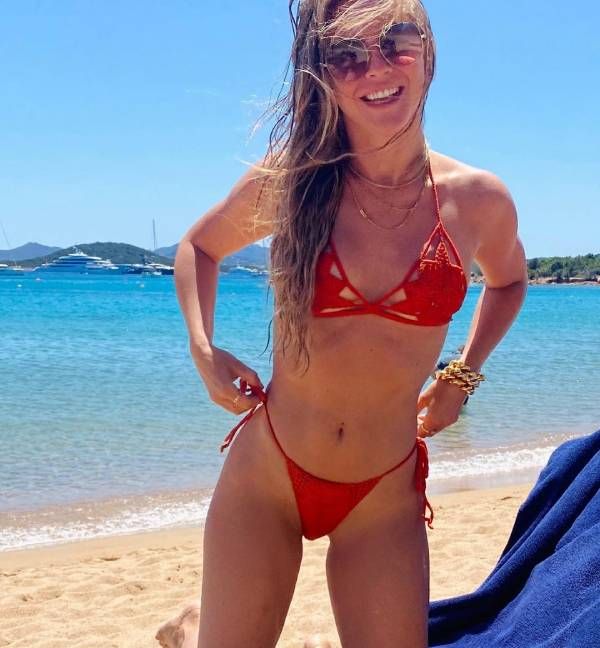 Julianne sizzled over the summer
She then added: "But in actual reality, you really should check out @freshvinewine if you do in fact like low calorie, low carb Premium California Wine."
Fans loved her take and commended her for her sense of humor – and her style, of course.
Source: Read Full Article