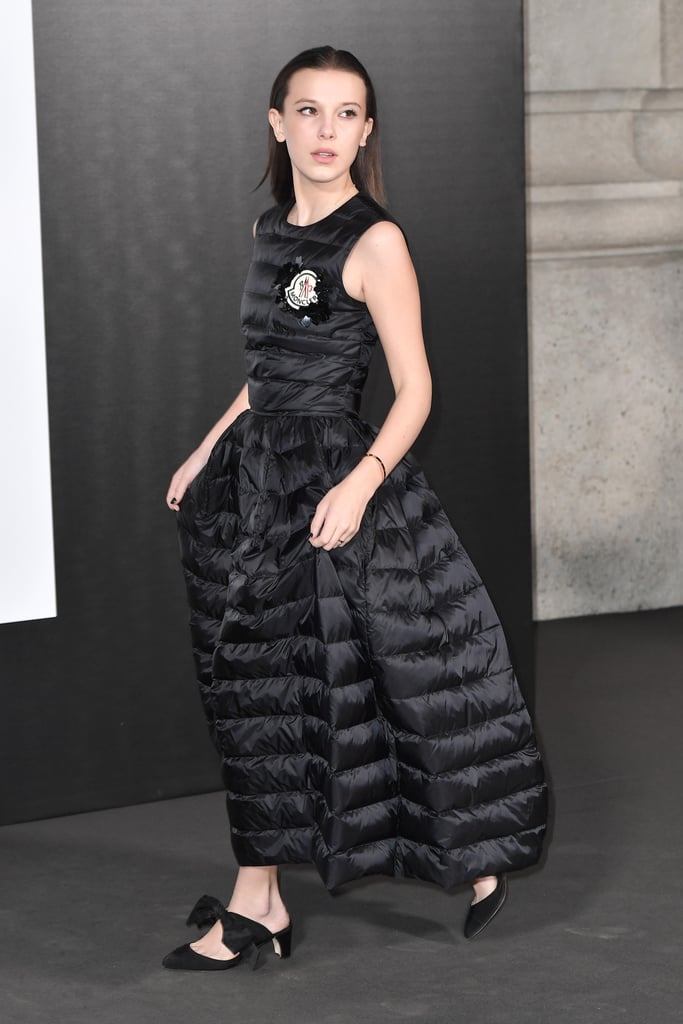 Millie Bobby Brown Skipped the Awkward Teenage Phase and Went Straight to Style Icon

Teenage years are supposed to be dressed in braces, ill-fitting crop tops, and boot-cut jeans — or so we thought. Millie Bobby Brown is certainly making a case for skipping the "awkward phase" altogether. What with her statement-making Raf Simons denim-on-denim and route down the SAG Awards red carpet in satin, pointed-toe Louis Vuitton pumps, the Stranger Things actress has already mastered the wardrobe witchcraft it takes years to perfect, heading her straight to the status of style icon.
Her age-appropriate, playful choices are effortlessly fun, and enough to fill a "prom looks 2K20" Pinterest board. Proving she can be romantic in a white minidress with off-the-shoulder puff sleeves and cutting-edge in a Moncler puffer dress, we anticipate one fashionable future for this rising chameleon. Pin button at the ready? Read on for all the occasions when Millie's closet was unquestionably chic.
Source: Read Full Article