Manchester City has followed up its mosaic-inspired home kit with a new paisley design to be worn as its third kit in the 2020/21 season. Referencing Manchester's illustrious musical heritage, the paisley design is a nod to the Mod and Brit Pop eras of the 1960s and 1990s, two important moments in British culture.
The paisley pattern itself has been designed using details from Manchester City's club crest, especially the rose and three river motifs. Sitting on a white background, the paisley pattern is made up of Manchester City's light blue color which features alongside subtle pastel pink for the pattern.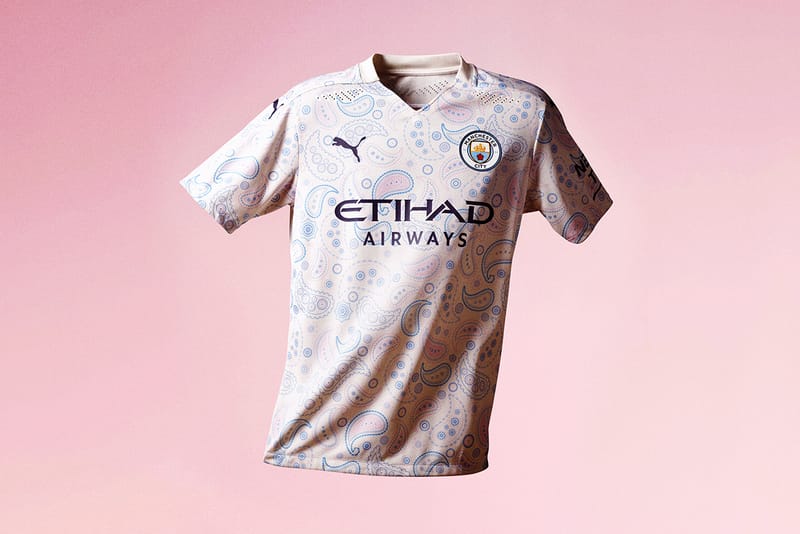 Speaking about the design, David Bremond, Head of Product Line Management Teamsport Licensed at PUMA, said, "We looked at cultural influences from Manchester that have impacted the world. Manchester is a city recognized globally for its football and its music scene, so for this special jersey we have designed a one-off, exclusive paisley pattern on the jersey."
Take a look at the jersey in the gallery above. Manchester City's new third kit is available now from the PUMA web store.
In other sports news, here's what you need to know about Paris Saint-Germain's love affair with fashion.
Source: Read Full Article