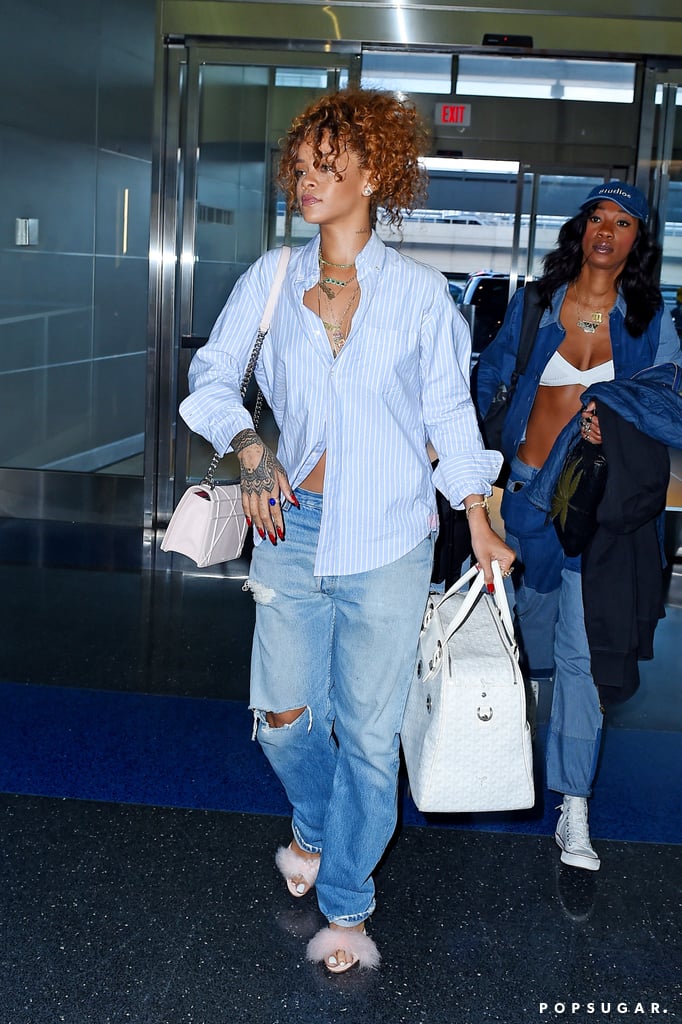 You Need to Have a Look at Rihanna's Airport Shoes — They're Dope as Hell

Rihanna's airport style is unlike any other celebrity we've seen. The singer not only has an array of cozy sweatshirts and sweatpants that look comfy as heck, but she always manages to style them with an interesting pair of shoes. Need a few examples? Well, for starters, she somehow managed to get away with wearing a gorgeous pair of silver Manolo Blahnik heels that would make even Carrie Bradshaw jealous while at JFK. She's also a proud advocate for repping her own brand, Fenty, and wearing heels from her new collections during her travels.
When she's not wearing a pair of heels, chances are you will see the singer wearing a pair of UGG boots. She owns practically every color and style, and is constantly spotted wearing them at airports. Rihanna's travel style also includes a ton of dope sneakers, including a pair of Chuck Taylors and Off-White x Nikes. From what we can tell, she's all about comfort, and who can blame her with the amount of traveling she has to do? Keep reading to see some of Rihanna's most memorable airport shoe moments ahead. Then, shop similar styles for your next trip.
Source: Read Full Article