Platinum Jubilee weekend served as a reminder royals are people too. During four days of festivities honoring Queen Elizabeth II's 70 years on the throne, British royals were seen in some of their most relatable moments ever. From Prince Louis making faces to sing-alongs and bursts of laughter, there was no shortage of royal realness.
1. Prince Louis engaged in cheeky behavior with Kate Middleton during Platinum Jubilee weekend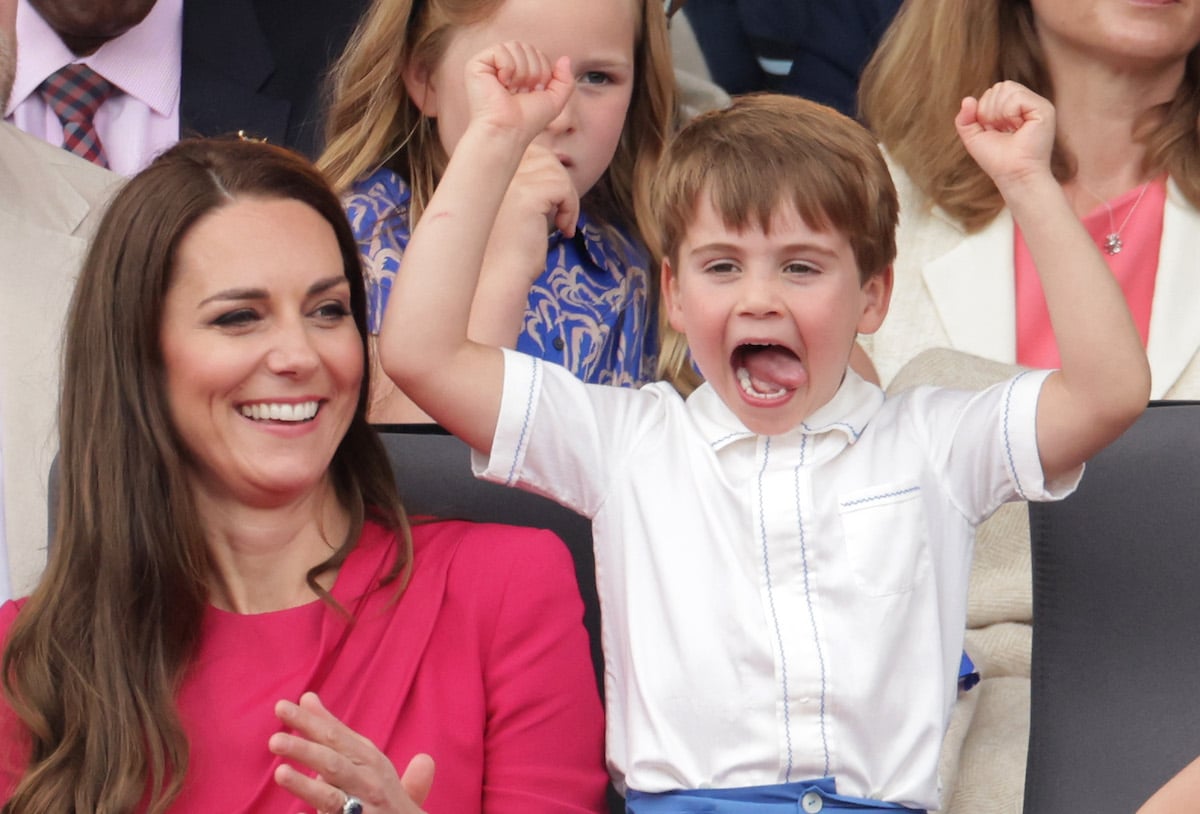 After making his procession debut and stealing the show at Trooping the Colour with facial expressions that took social media by storm, Prince Louis, the youngest child of Kate Middleton and Prince William, was back at it. 
During Queen Elizabeth's Platinum Jubilee pageant on June 5, 2022, the little royal returned to his shenanigans. Cameras captured Louis as he appeared to get restless sitting next to the Duchess of Cambridge.
The 4-year-old stood up in his seat, shushed Kate, and, yes, made more silly faces. Kate, who has a history of handling meltdowns like a pro, took it in stride. She smiled while saying a few words to Louis. Mike Tindall, husband of Princess Anne's daughter Zara Tindall, was also seen appearing to jokingly scold Louis. 
2. Prince Charles burst into laughter at the Jubilee Pageant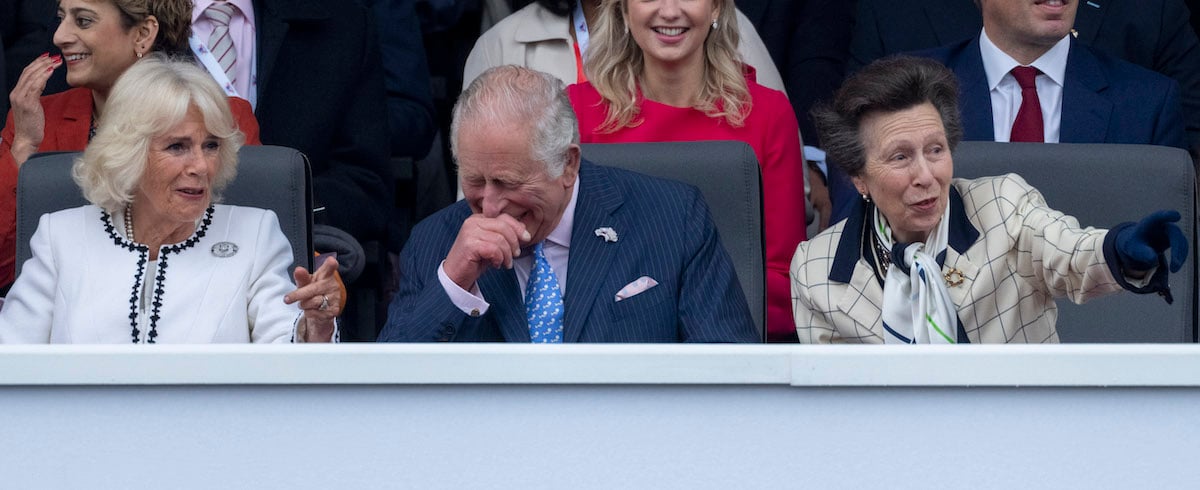 Platinum Jubilee weekend also included a hilarious moment from Prince Charles. A viral TikTok video shows the 73-year-old, who is first in the royal family's line of succession, bursting into laughter during one of the pageant's performances. 
Charles' laughter appeared to catch Prince William's attention. Cameras captured the Duke of Cambridge leaning over in the royal box to seemingly ask his father the reason for his laughter.
Also during this particular Platinum Jubilee weekend event, Louis sat with Charles on his lap when he wasn't sitting with Kate or William.
3. Platinum Jubilee weekend: Prince George and Prince William sang along to 'Sweet Caroline' at the Party at the Palace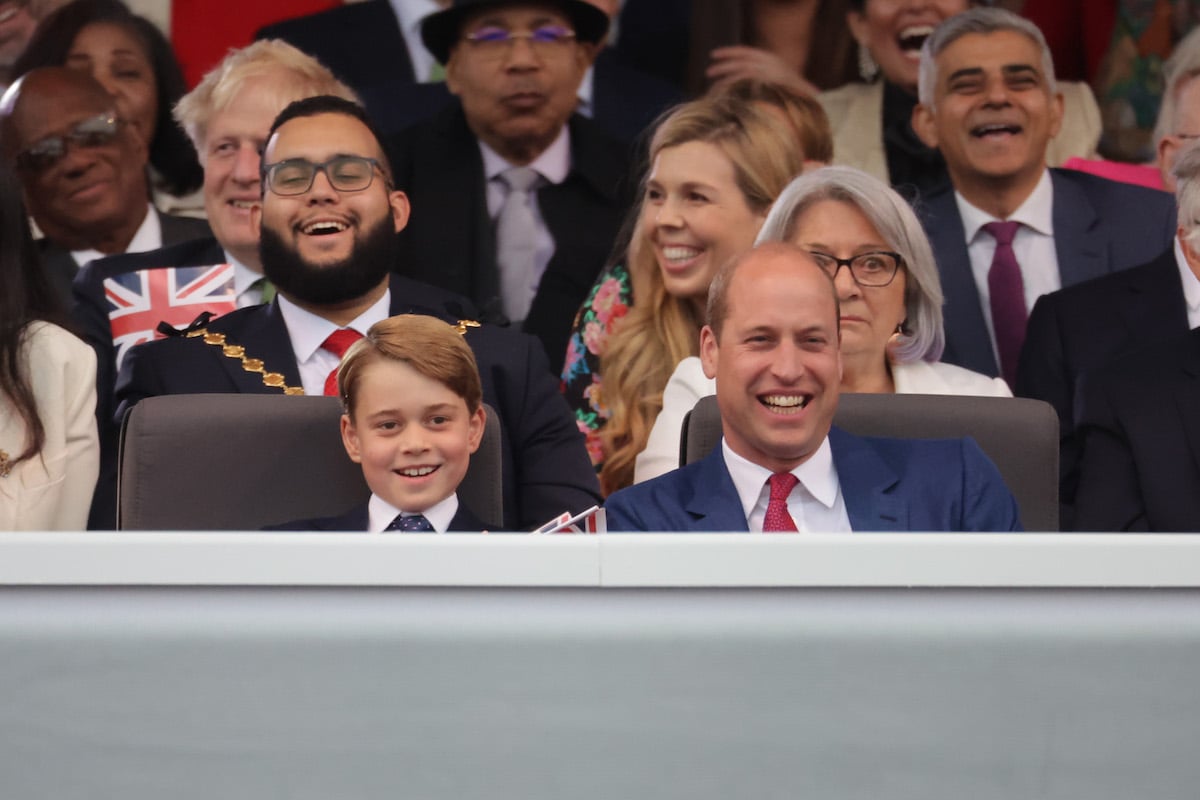 Another Platinum Jubilee weekend moment where royals were more relaxed took place at the star-studded Platinum Party at the Palace. On June 4, 2022, William and his 8-year-old son, Prince George, were spotted getting into the concert.
According to Newsweek, the father and son sang along to Rod Stewart, one of the final performers of the evening, as he performed a rendition of Neil Diamond's "Sweet Caroline." William and George waved Union Jack flags and danced from the royal box. 
Also there for the fun night out were Kate, 7-year-old Princess Charlotte, Charles, Camilla Parker Bowles, and Princesses Beatrice and Eugenie.
4. Meghan Markle and Prince Harry had a playful moment with royal kids at Trooping the Colour
Although they didn't stand on the balcony with Queen Elizabeth like in years past, Prince Harry and Meghan Markle weren't completely absent from Trooping the Colour. The Duke and Duchess of Sussex watched the parade from Major General's Office, which overlooks the parade grounds.
Per Daily Mail, they were seen joking with some royal kids as they watched the parade. Meghan, 40, talked with Savannah Phillips and Mia Tindall. At another point during the parade, Harry could be seen playing telling some of the royal kids to be quiet. 
Source: Read Full Article