"I think any relationship is hard to get out of, and I don't think the way I did it was right."
Relationships can begin in all different kinds of ways, from a blind date to a dating app — but sometimes things happen a little more scandalously. In fact, some relationships actually begin with an affair. And, surprisingly, there's a few celebrity couples who have admitted that they ended up together because of cheating. While it's not the most moral way to kick off a relationship, for some stars, it's actually worked out.
Keep reading to find out which relationships began with an affair…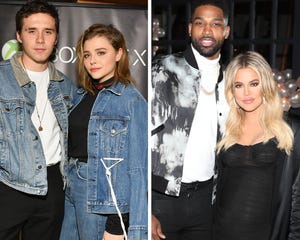 10 Famous Couples Who Tried To Make It Work More Than Once
1. LeAnn Rimes & Eddie Cibrian
Both LeAnn Rimes and Eddie Cibrian were married — to Dean Sheremet and Brandi Glanville, respectively — when they were captured on a security camera holding hands and kissing on a romantic dinner date. Shortly after their affair made headlines, they split from their partners and began to pursue a relationship with one another. The couple eventually tied the knot and, looking back, LeAnn says she regrets the way she chose to leave her first marriage.
"My relationship with Dean was great, but ultimately it wasn't a fulfilling marriage for either of us. We got married so young: I was 19 and he was 21, so as we got older, we grew apart. I understand why people are disappointed in me, especially since I grew up as America's sweetheart…I think any relationship is hard to get out of, and I don't think the way I did it was right," LeAnn said.
2. Tori Spelling & Dean McDermott
When Tori Spelling and Dean McDermott met for the first time on the set of "Mind Over Murder," they fell head over heels for each other. Unfortunately, they were both married to other people. At the time, Dean was married to his first wife, Mary Jane Eustace, while Tori was married to her first husband, Charlie Shanian. That didn't stop Tori and Dean from getting together though and they ended up having sex on the first night they met.
"He was married…We had sex the first night we met. It wasn't like, 'Oh, just get your rocks off, have sex with someone just to have sex,' you know? It was a conscious decision, like, fell head over heels for you," Tori revealed on "True Tori."
The couple went on to divorce their first spouses and marry one another in 2006. They're still together.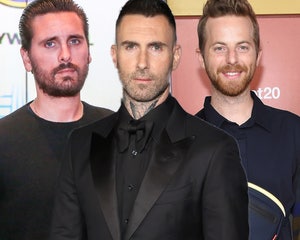 9 Stars Who Were Caught Up In Very Public Cheating Scandals
3. Kelsey Grammer & Kayte Walsh
Kelsey Grammer was still married to his wife Camille when he met flight attendant Kayte Walsh. His affair with Kayte played out on the first season of "Real Housewives of Beverly Hills" as Camille dealt with the fact that Kelsey was seeing another woman in New York City. Ultimately, Kelsey split with Camille and went on to tie the knot with Kayte. Looking back, Kayte admits that she doesn't like how their relationship began.
"I'm not proud of the way we started out because he was in a marriage," Kayte said on an episode of "Oprah's Next Chapter."
4. Jason Aldean & Brittany
In 2012, Jason Aldean was still married to his first wife Jessica Ussery when he was photographed kissing "American Idol" alum Brittany Kerr. Jason owned up to the cheating allegations, telling fans that he "screwed up" during a night of drinking.
"I had too much to drink, let the party get out of hand and acted inappropriately at a bar. I left alone, caught the bus to our next show and that's the end of the story. I ultimately ended up embarrassing my family and myself. I'm not perfect, and I'm sorry for disappointing you guys. I really appreciate being able to work through this privately with my family and for all your continued support," Jason wrote on his Facebook.
Jason and Jessica ended up calling it quits the following year and in 2014, Jason began dating Brittany. The couple tied the knot in 2015 and are still together.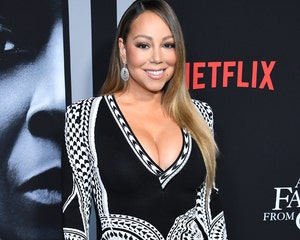 12 Celebs Who Revealed How Many People They've Slept With
5. Britney Spears & Kevin Federline
When Britney Spears first began dating Kevin Federline, his then-fiancée, Shar Jackson, was pregnant with their second child. After Britney and Kevin's relationship made headlines, Shar publicly accused Kevin of beginning his relationship with Britney before he ended things with her. At the time, Shar said that "it wasn't like just breaking up a relationship, it was like breaking up a family."
Britney and Kevin went on to tie the knot just a few months after Shar gave birth, had two kids themselves, before later splitting.
6. Angelina Jolie & Billy Bob Thornton
When Angelina Jolie and Billy Bob Thornton met on the set of "Pushing Tin," he was engaged to Laura Dern. It didn't take long for a passionate relationship to develop between Angelina and Billy Bob — and the pair ended up getting married while Laura was away from home working on a movie.
"I left our home to work on a movie, and while I was away, my boyfriend got married, and I've never heard from him again," Laura said at the time. "It's like a sudden death. For no one has there been any closure or clarity."
Billy Bob later apologized for "causing pain" and remained married to Angelina until 2003.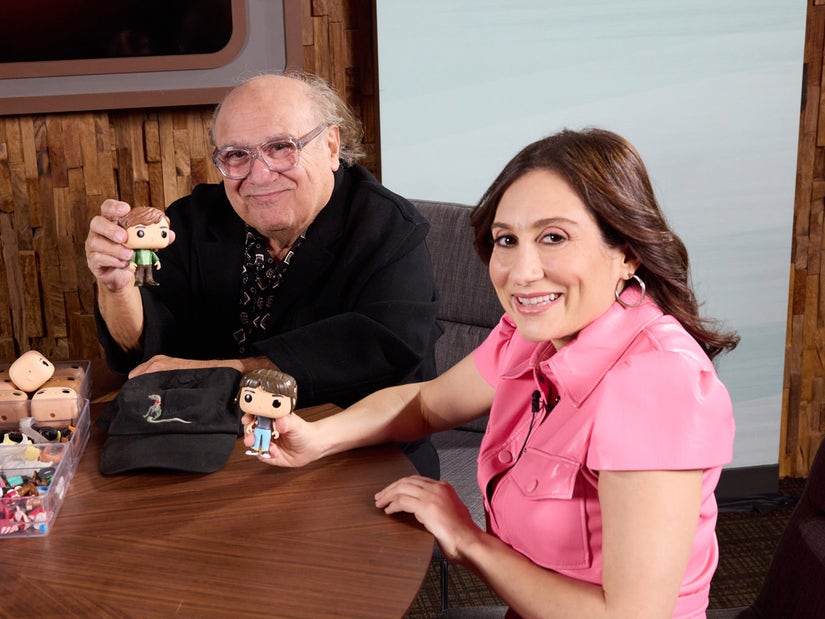 Source: Read Full Article