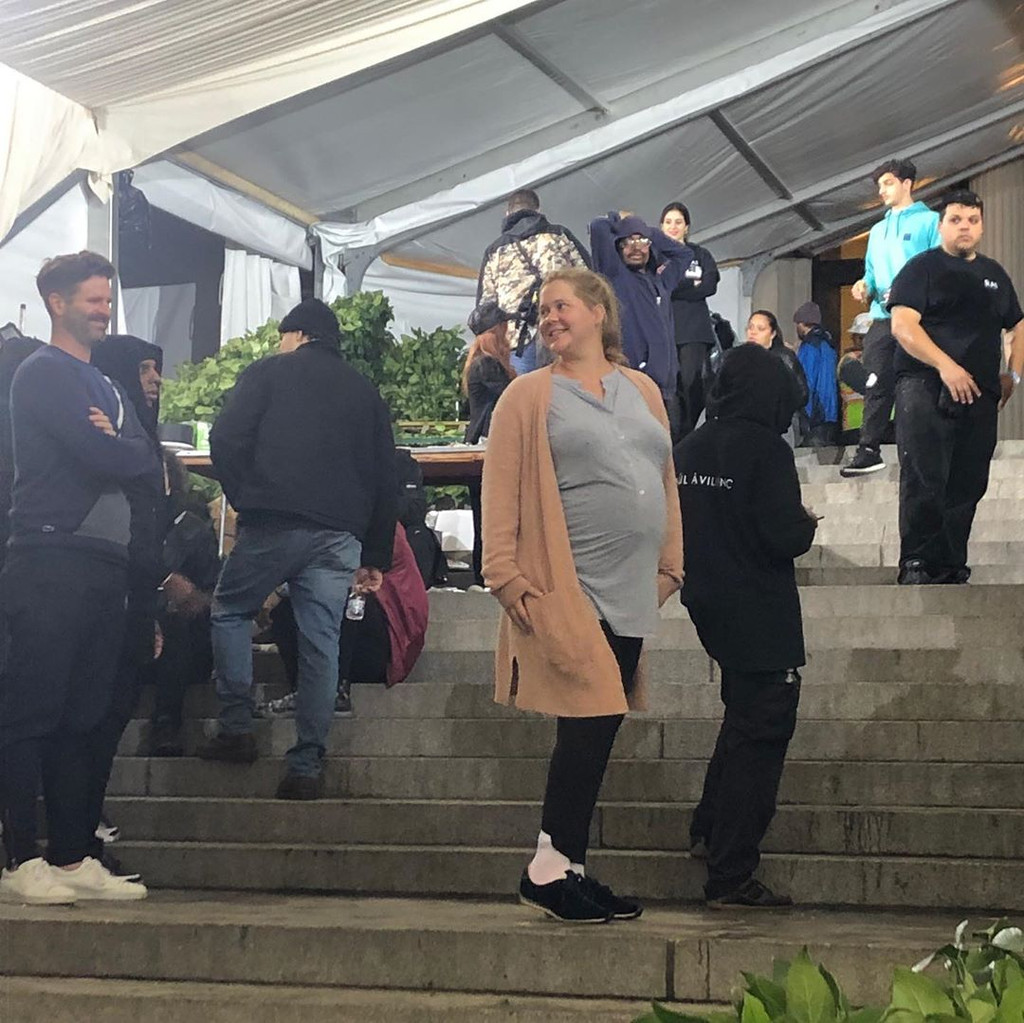 Instagram
Leave it to Amy Schumer to make a us laugh before the 2019 Met Gala chaos ensues.
Hours before giving birth to her "royal baby," as she put it on Instagram, the I Feel Pretty actress made everyone chuckle on Monday afternoon with her social media, where she was seen crashing the famous Met Ball stairs as she made her way to the hospital.
"Met look this year," she joked on Instagram, alongside a photo of her posing on the steps in sweatpants, a gray tee and beige cardigan. "Last night on the way to the hospital."
In addition, the 37-year-old comedian took to Instagram to share the exciting news that she welcomed her baby with husband, Chris Fischer. This is the couple's first child together."
"10:55 pm last night," she captioned her post on Monday afternoon, with a photo of her family (her little nugget was sound asleep). "Our royal baby was born."
Just two days ago, the Trainwreck star joked that it felt like she was "pregnant for a long time."
View this post on Instagram
10:55 pm last night. Our royal baby was born.
A post shared by @ amyschumer on
"Oh yeah does it feel to everyone like I've been pregnant for a long time," she said on a previous Instagram post. "It must be getting annoying to you all that I'm still pregnant Well imagine how I feel mother f–kers!!!!!!"
Throughout her pregnancy, Schumer was open and honest about her struggles with Hyperemesis gravidarum, which caused her severe nausea and vomiting. Because of it, she was hospitalized back in November. However, it seems those days are behind her now that her little bundle of joy is here!
Congratulations to the couple on the new addition to their family. Let's hope Amy crashes the Met Gala next year… with her baby by her side as her partner-in-crime.
Don't miss E! News every weeknight at 7, only on E!
Source: Read Full Article