Mark your calendars, folks, because it's almost New Year's Day!! No, we're not three months late to 2021 (although, what is time?)—we're kicking off a new astrological year. On Saturday, March 20, the Sun enters Aries, the first sign of the zodiac! This transit is vibing beautifully with fire signs Aries, Leo, and Sagittarius, but cardinal signs Cancer, Capricorn, and Libra might struggle.
Aries season always begins on the Spring Equinox. The weather's warmer, all of the hibernating critters are waking up, and winter is officially over. Just like there are lots of bb plants sprouting, you're also able to create something new your life. Think of Aries season as a month of planting the "seeds" for new hobbies/relationships/jobs/etc., taking care of them, and helping them grow. BTW, all this frisky energy also means that life in the bedroom is puh-retty freaking hot right now!
Now, here's the problem with Aries season: even though you're having tons of fun brainstorming ideas and starting new hobbies, sticking with them is super difficult. Aries is the "youngest" sign of the zodiac—its motto is "I'm baby"—and it doesn't get what it wants, when it wants it, it can very quickly lead to having a major temper tantrum. You're channeling all of these vibes right now, so it's extremely important to check yourself before you wreck yourself!
Aries season ends on April 19, so use these next few weeks to start new projects, ask your crush out, apply to new jobs, and start the zodiacal new year with your best foot forward! This Aries season, your motto should be "New year, new me." Now get out there, work hard, have fun, and kick some ass!
Read your Sun/Rising horoscopes for Aries season 2021: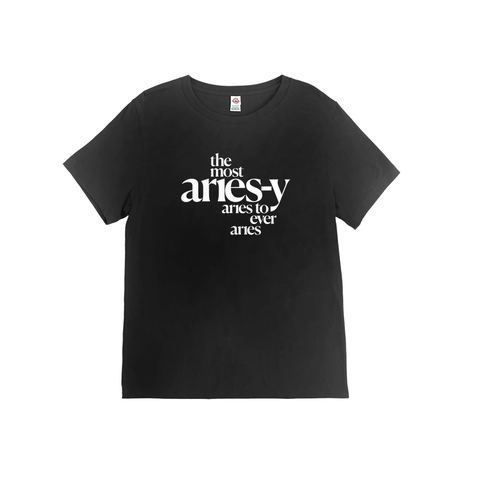 Aries
HBD! You are thriving right now, Aries. You're in the spotlight (which is exactly where you love to be), so pick a goal, work towards it, perform well, and dazzle the crowd! Enjoy your birthday season, Aries. There's a ton that you want to do, all you gotta do it go out and do it!
Taurus
You're getting a bit of a different Aries season experience than the other signs. Your chart's twelfth house, which governs endings and the completion of cycles, is getting lit up, so this is a time to cut off everything/everyone that's not working. It's important a chance to shed past baggage, but it's also a time to revisit jobs, projects, and relationships from the past that you do want to keep around, and figure out how to reintroduce them back to your life.
Gemini
Aries season is the most social time of year for you, Gemini! You're spending time with your besties, your group chat is your favorite place to be, and you're even making new friends. Out of all twelve signs, yours is one of the best communicators, and you love connecting with people. This Aries season, you're thriving!
Cancer
Your number-one focus this season is getting sh*t done at work, Cancer. You're clocking in the hours working on big projects and presentations—but it'll be worth it. Once you receive recognition for the great work you've done, let yourself bask in the spotlight and enjoy your success. But it's not over yet! Expect bigger, more exciting projects to start up soon, which, BTW, could lead to a raise or promotion!
You're obsessed with all things astro. Same. Never miss a retrograde with Cosmo Unlocked.
Leo
It's time to (safely!!!!) get out and explore! Aries season is all about expanding your mind, opening yourself up to the world around you, and finding meaningful experiences and connections that can help you to become a more well-rounded person. Even if you're shacked up at home, you can have tons of fun learning a new hobby, watching hella Netflix docs, and expanding your mind. This is a busy time where you're learning a lot, but DW—it's in a fun way!
Virgo
The fiery energy of Aries season is heating up your chart's zone of intimacy, so expect your sex life to get way steamier! If you're boo'd up, you and bae can get much closer *wink wink*, and the super-emotional vibe is perfect for romance. If you're single, you can still have a good time flirting TF up, but catching feelings for your fling is baaaasically a guarantee rn!
Libra
Simply put, Aries season = cuffing season for your sign, and this is especially true since lovey Venus is in Aries right now, too! This is a time of breakups, makeups, and finding new love. Basically, you're focusing on your 'ships, new and old—and this goes for romantic and platonic connections, JSYK!
Scorpio
If your 9-to-5 is getting to be too much, Aries season is here to help you figure out how to work and live more productively. You're always bus, but think about it: Are you really trying to maintain a balanced, healthy schedule? Create a new daily routine and figure out how to reorganize your life now, otherwise this Aries season might light a real fire under your ass and force you to rebalance your sched!
Sagittarius
Love is in the air! Honestly, your Aries season experience might just be better than any of the other signs, Sagittarius. Your chart's romance/sex/fun zone is getting turned on right now, and whether you're looking for love or just want to have fun, you're finding tons of success!
Capricorn
Despite Aries season's upbeat, action-packed vibe, you're turning into a real couch potato. Your biggest focus is on life at home and with your family. Reorganize your place! Redecorate! Reconnect with your loved ones! This is a good time to brainstorm new goals or projects, but before you act, you gotta make sure that your support system is totally secure.
Aquarius
Your phone's ringing off the hook, everyone and their mother is texing you, and you are staying b u s y right now! Not busy as in "my job is kicking my ass and I want to die," but busy as in "Why do I have fifty unread texts? I didn't know I was this popular!" You're reconnecting with pretty everyone you've ever met and making lots of new connections this Aries season. Enjoy!
Pisces
There's a lot on your plate right now, Pisces, and now's the time to push through it all and work your ass off! It might seem like tedious, busy work at first, but it will lead to some pretty big rewards. I'm not saying you'll be promoted to CEO this month, but what I am saying is that a fat bonus is in your future if you play your cards right. Just watch out: When you get that extra cash, it'll be very easy to accidentally spend it all away!
Source: Read Full Article