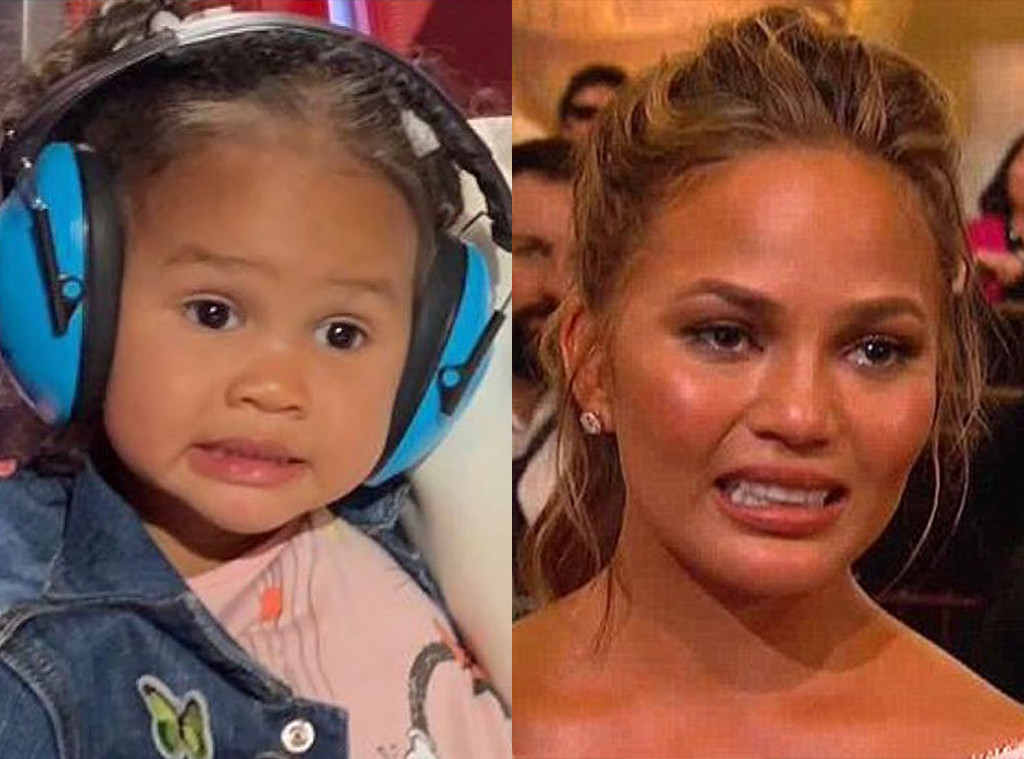 Instagram
Luna Stephens is truly Chrissy Teigen's mini-me.
While some people say that the tiny-tike bares a striking resemblance to her father, John Legend, others are pointing to a new photo of Luna as evidence of her Chrissy-esque characteristics. In the hilarious pic, the 3-year-old wears a pair of headphones while giving the same awkward cringe that her mother wore when John accepted his award at the 2015 Golden Globes awards. Too cute!
Once Chrissy saw the twin moment she shared it on her Instagram with the caption, "O dear."
The side-by-side comparison had their friends and family laughing, with Modern Family star and friend Jesse Tyler Fergusoncommenting, "Amazing."
Halle Berry, Jen Atkin and more stars shared their delight too.
According to Chrissy, these candid and funny moments are a dime a dozen in the Legend-Teigen household. "I just love doing, like, watching a movie with her, hearing the words she has to say, the weird sentences that come out of her mouth," She previously told E! News. "We're like, 'Where did you get that?' It's so much fun. It's a surprise every day."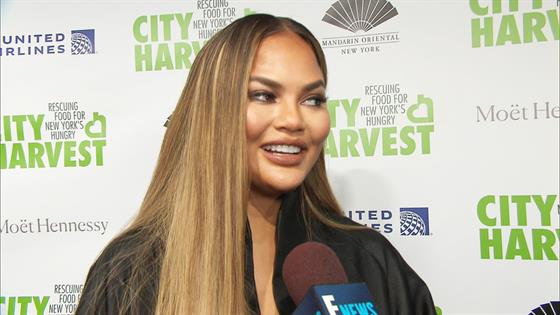 Miles Stephens brought double the fun when he was born last year, and he's pretty much big sis Luna's best friend. Chrissy shared, "It's so funny. They have so much attitude. Miles is really trying to catch up to her because he just sees how much fun she's having. He wants to mobilize, he's ready, so things are happening for him quickly too, but Luna is just like, such a funny spitfire."
If Luna's anything like her mom, we're in for plenty more candid moments. So get ready for laughs!
Don't miss E! News every weeknight at 7, only on E!
Source: Read Full Article