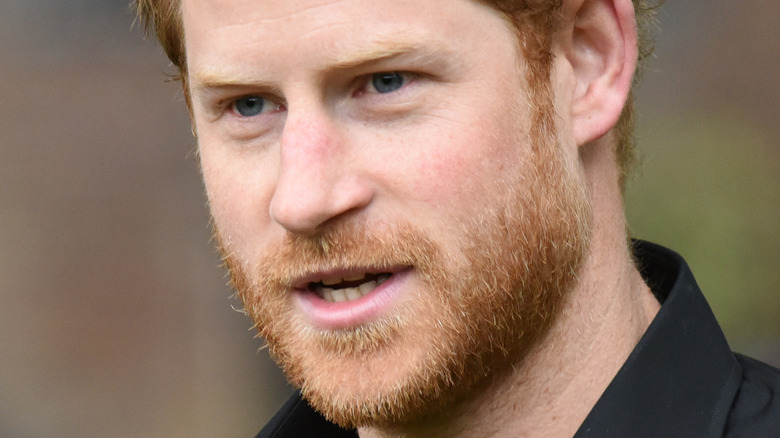 When Prince Harry and Meghan Markle opened up to Oprah Winfrey about their troubles with the royal family, it was clear nothing would ever be the same again. Indeed, in the months since their interview, the rift between the royal defectors and Harry's family has grown wider as accusations fly in both directions about who's really at fault for the breakdown of their relationship. Now, the Duke of Sussex is setting the record straight once and for all as he prepares to tell his story for the very first time, as People reported earlier this week. Tons of royal biographies have been written over the years, but this is the first time Harry is putting pen to paper himself.
Scheduled for release in 2022, the beleaguered royal noted in a statement, "My hope is that in telling my story — the highs and lows, the mistakes, the lessons learned — I can help show that no matter where we come from, we have more in common than we think." The duke is excited for fans to get the inside track on his life in an "accurate" and "wholly truthful" manner — words that were clearly chosen carefully. All proceeds are going to charity, in keeping with Harry and Meghan's altruistic outlook. However, despite the prince's seemingly virtuous reasons for writing this book, there's reason to believe Harry didn't warn his family in advance.
When did Prince Harry's family find out about the book?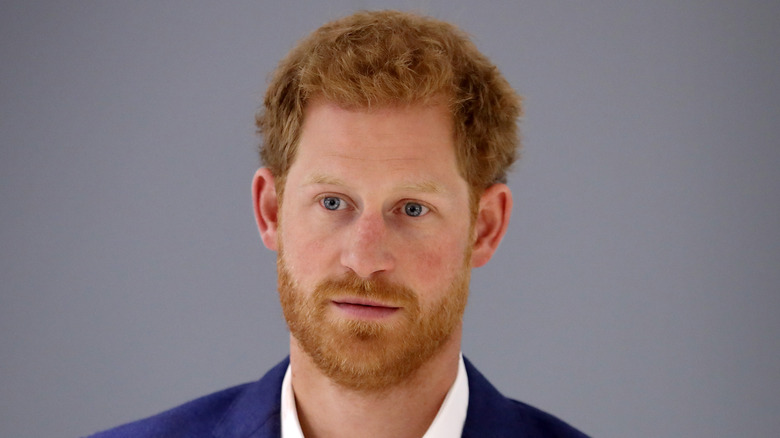 According to Us Weekly, the royal family has been left "shaken" by news of Prince Harry's impending memoir. They're "particularly concerned" about what he'll divulge after his recent revelations which, as far as The Firm is concerned, were already pretty shocking. An insider confirmed Harry's closest relatives hadn't received an advanced copy, which is making them nervous about its contents. The book reportedly seeks to showcase the real man behind the Harry the public thinks they know, by detailing his home life with Meghan Markle and their children, as well as the various life experiences that have made Harry who he is today. The Sun reports Harry "scrambled" to tell his family about the book just "moments" before the big announcement was made, leaving them totally blindsided. 
According to a source, he waited until the news was just about to become public before clueing them in, despite the fact Harry has been secretly working on the book, which is reportedly almost complete, for months now. Prince Charles was particularly surprised by the news, but it's unclear whether the queen was warned beforehand. A spokesperson for Harry told the BBC he wouldn't be expected to get permission from the palace to write the book regardless, while a source revealed to the Daily Mail that the announcement had led to "much eye-rolling" within The Firm, noting, "I think everyone is just tired of being angry when it comes to those two."
Source: Read Full Article