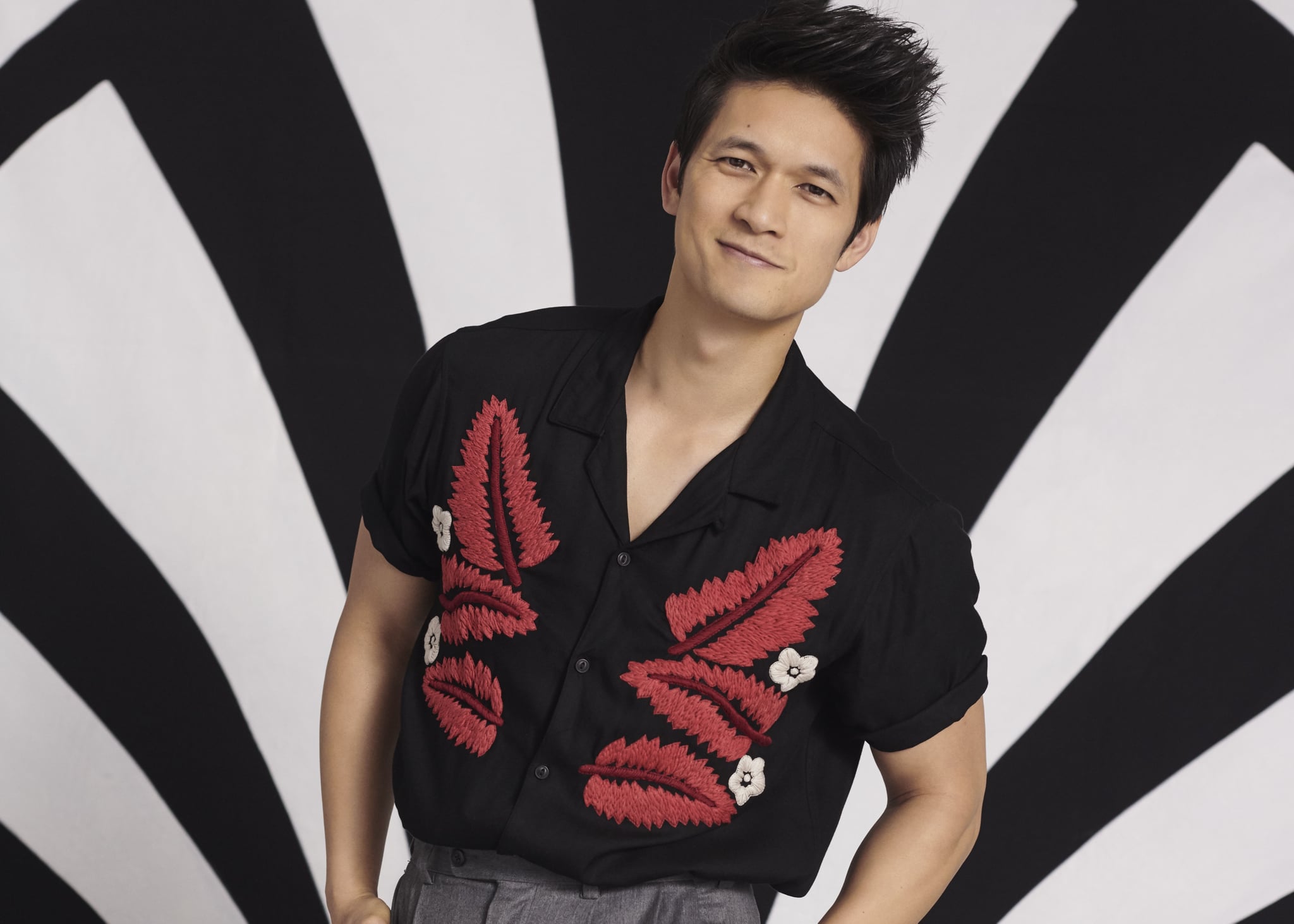 Image Source: Peter Ash Lee for Panda Express
Harry Shum Jr. is taking Hollywood by storm, one role at a time. The 37-year-old has played a wide range of characters over the years, but what's most noteworthy is how these characters defied stereotypes of Asian-Americans on screen. In 2009, Shum danced his way into our hearts with his role on Glee as Mike Chang, an aspiring dancer who constantly struggled with pursuing his dreams and following the path his father had planned out for him. Not only did the character inspire fans to be comfortable in their own skin, but he also inspired them to go after what they want despite the obstacles they face.
After his character's arc on Glee wrapped up, Shum went on to star in Freeform's Shadowhunters as Magnus Bane, a character who has made an impact on the LGBTQ+ community in particular. While Magnus's relationship with Alec Lightwood is a fan favorite, his character has also redefined what masculinity looks like on screen. Shum has come to the end of his journey on Shadowhunters following its two-hour series finale on May 6, but you can rest assured that he isn't going anywhere anytime soon. After scoring a small part in the critically acclaimed rom-com Crazy Rich Asians last year, his character will likely play a much larger role in the green-lit sequel.
Shum's natural charm and talent are immediately apparent on screen, but it's how genuine and real he is once the cameras stop rolling that really captivates his fans. So, it's no wonder why Panda Express has highlighted the actor as one of their trailblazers for Asian Pacific American Heritage Month. Through his partnership with the company's "Asian-American Originals" campaign, we recently had a chance to talk with Shum about everything from his wide-ranging career to how he has defied stereotypes on screen, and how he learned to feel comfortable in his own skin.
POPSUGAR: You were born in Costa Rica to Chinese parents and moved to California when you were about 6 years old. Growing up, how would you say that they inspired you to be your most authentic self or feel comfortable in your own skin?
Harry Shum Jr.: It's been a trip when I think back about it, but I think the idea for my mom and dad, what they always instilled in me is just adaptability. Adapt to wherever you're at, but never forget about your culture. That always stuck with me over my years. Like, growing up, any obstacles that I would face, identity issues, which I think we all have, but we have been dealing with it in different ways, whether it would be our exterior, the way we look or the way we feel and then not being like we fit in. But for that, what was very helpful is to always be mindful of my culture and my heritage, but also adapt, and I think that says a lot to what America and I guess basically our society has really placed on it. To be able to adapt and to feel comfortable and embrace the things that do make us different.
PS: Did you always know that you wanted to get into dancing and acting? What inspired you to get into acting?
HS: Lately, I have been reflecting on why, because I've pinpointed the moments where I said, "Oh, I want to do this," but growing up, I never had that encouragement from my early years until I got into middle school. Middle school is when everything really changed. Elementary school was this phase of like, "I don't know what I'm doing." I think most kids don't know what they're doing. I do envy a lot of kids that are like, "I want to grow up to be this." And then next thing you know they're 20-something and they're still doing it. I think it's amazing. But there's different paths for a lot of people. For me, it was about adapting to this new world that I got thrown into, a new language, new friends.
It was middle school when I went to an audition for a drama class, not because I really wanted to act, I didn't really understand the ideas because I didn't have that encouragement from my family members. It was the idea of connection. Something about acting where you can connect with people and draw up stories or draw up emotions in things that you can utilize into a role from your experiences really invigorated something inside of me. For me, dance and acting go hand in hand in that sense because you're expressing yourself in a lot of different ways. Over time, it was just something that I loved to do as a hobby. I never thought I would be able to do it as a career and make something out of it. So, it's been a lot of obstacles through that time, but finally getting here and to be able to embrace this whole new identity has been really, really satisfying.
PS: Many of your roles have defied stereotypes for Asian-Americans on screen. Is that something that you keep in mind when you're auditioning for roles?
HS: Yeah, I do. Outside of what I like and what I want to do — I think that's first the priority, what speaks to me — but after that there is a responsibility, because whatever you like or whatever you want to do can do damage, too. I think more so on the micro level, you have to think, "What is it that this character is trying to portray?" You want to be honest and truthful where you're not trying to backtrack or trying not to showcase certain things because you're blocking this view of people seeing this person as a whole, as a human being with all the flaws that come along with it. So for me, it's making the character whole, and that is my main drive for whatever role I take on. Luckily, these past couple of roles, whether it's Glee or Shadowhunters, I've been able to really inject a lot of these experiences that I've seen or different lenses that I've been exposed to where I can speak to it and try and put the nuances of the character that might not even be in the dialogue.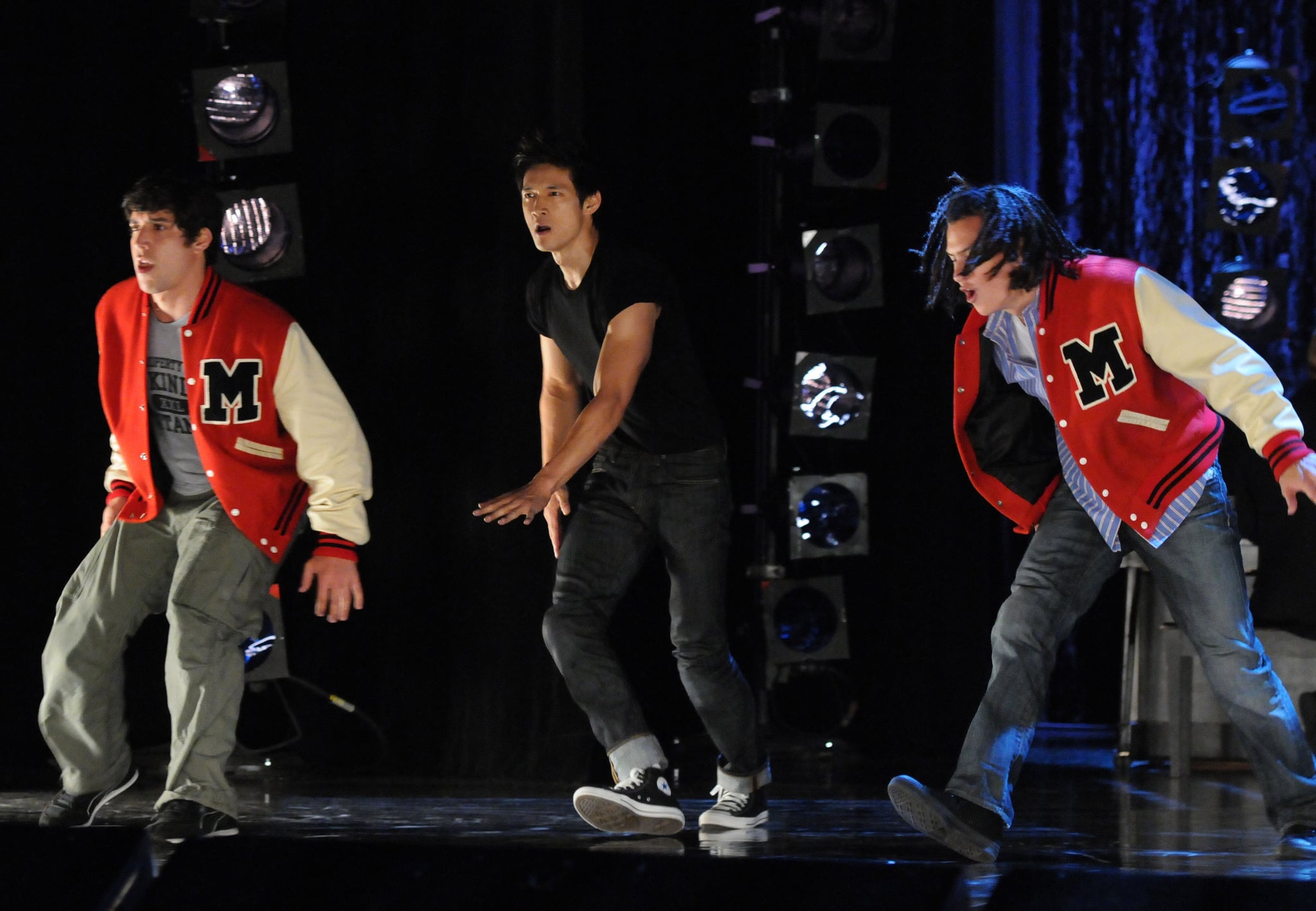 Harry Shum Jr. as Mike Chang on Glee. Image Source: Everett Collection
PS: Glee was particularly known for pushing boundaries with its storylines. A lot of Mike Chang's arc was about him coming into his own and being comfortable in his own skin even though his father disapproved of his dancing career. What was it like getting to play a character like that? How would you say that being on that show shaped you as an actor?
HS: That show really shaped me in a sense of it was like a boot camp. I got to do all the things that you normally wouldn't get to do on a show, whether it be pushing boundaries and the element of pushing your body, pushing your mind, and pushing your vocal cords. It was a one of a kind show. As an actor, I got to also be around some great actors and great comedic actors, great dramatic actors, some great improv-ers. Being able to be on set and see that happen every single day constantly was just — I couldn't have asked for more. It's better than going to class. You're literally on the ground, running, working it out in a professional manner. That really helped, and it just makes everything that I do a little easier in a sense that you graduated from this boot camp.
I look at that storyline with Mike Chang, and it's special because a lot of people have dealt with it. What's really great was hearing people talk about how that episode really allowed them to talk to their parents or really allowed them to see themselves differently. Their lives were shaped around what they only thought that they could only do from their parent's perspective or the idea of what society has told them they can do. That's why it's so important to have these shows or conversations about how we're more than just Asian-Americans. That's what's great about what Panda Express is doing, it's the whole hyphen in between. The hyphen culture is that we're more than just that one thing. It really showcases how we're more than meets the eye.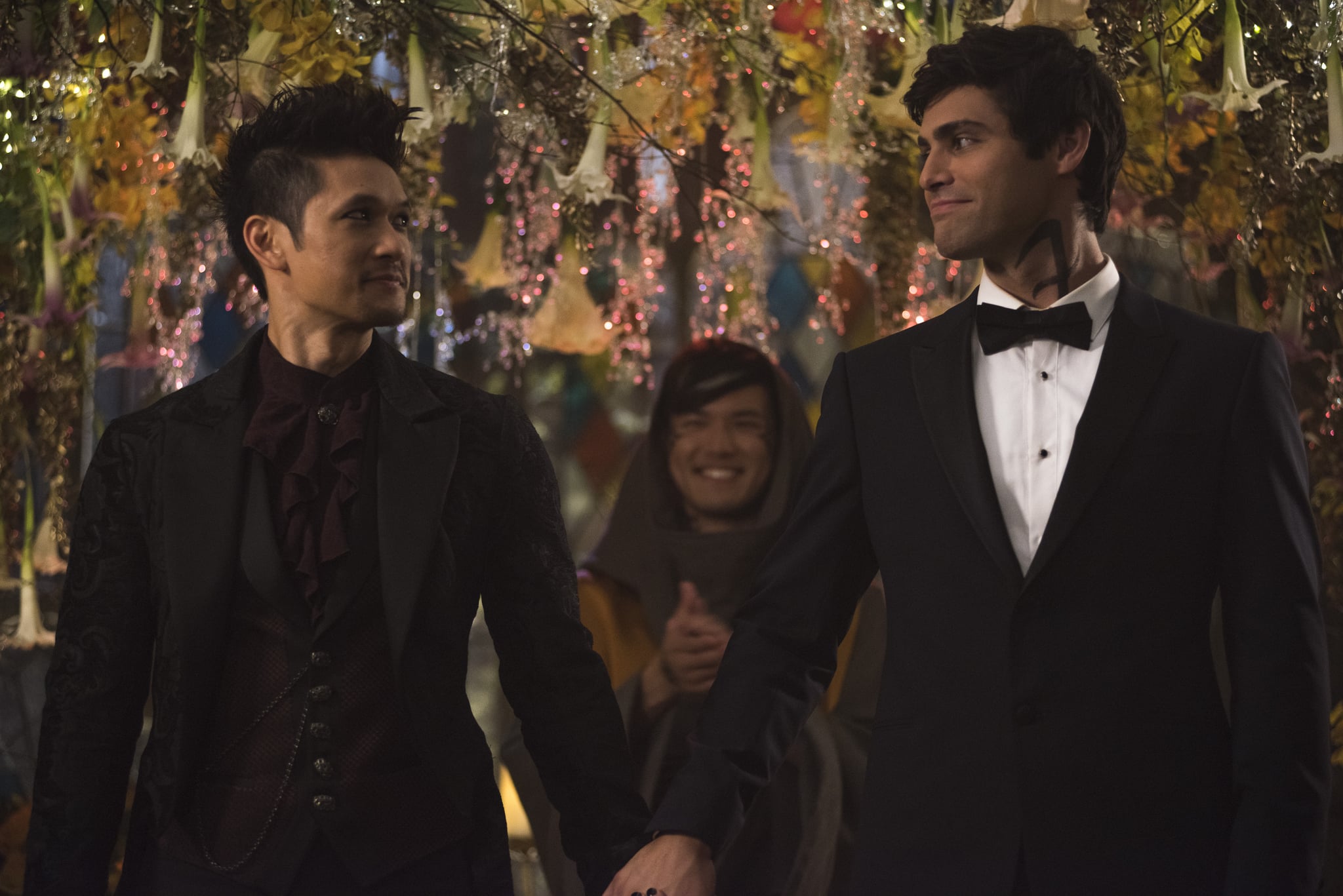 Harry Shum Jr. as Magnus Bane on Shadowhunters. Image Source: Freeform
PS: Your Shadowhunters character has meant a lot to fans as well, especially within the LGBTQ+ community. What does it mean to have that kind of impact on fans?
HS: I mean, I couldn't ask for more. I know it originated from the book series, so people had their expectations, and when I got cast, it was like, "Okay, who is this guy who came from a dancing-singing show? What is he going to be able to do with this character?" For me, it's almost the same thing in the sense that there's stereotypes already that have been displayed on television and films. So it was important for me to be like, "Okay, how can I make this character whole?" That was important for us to talk about with the writers and the directors.
For me, I kept trying to push like, "Let's redefine the idea of what masculinity is," especially with the LGBTQ community. I think that was really important, how he can still be very vulnerable but also can whoop ass. That, to me, is what a full human being is, not repressing it, not suppressing it, because that's when damage gets done. I'm very fortunate that the fans have taken a liking to what I've been able to do, but also the character speaks for itself. Because it is just a wonderful character.
PS: In addition to your groundbreaking TV roles, you were recently a part of Crazy Rich Asians, which received critical acclaim not only for its all-Asian cast, but for its incredible story. What did it mean to be a part of that phenomenon, and how do you hope it opens the doors for more Asian-led films/shows in Hollywood?
HS: Being part of any project that has those badges is rare in the sense that you never really know what the outcome will be. Having seen and been part of the change over the years made it more satisfying to see so many three-dimensional characters on screen all play together in a contemporary story. Hollywood tends to follow trends, so I've already seen an uptick in Asian-led films/shows, but I do hope that it's more than a phase but an evolution into the new Hollywood reflecting the real world today.
Source: Read Full Article