She may play the hilarious character Gloria Pritchett on the hit comedy Modern Family, but Sofia Vergara didn't have a very humor-filled life before she became a Hollywood actress. In fact, the 46-year-old Latin American star had to fight her way to stardom and overcome serious tragedies in her life. Some of those battles are still raging.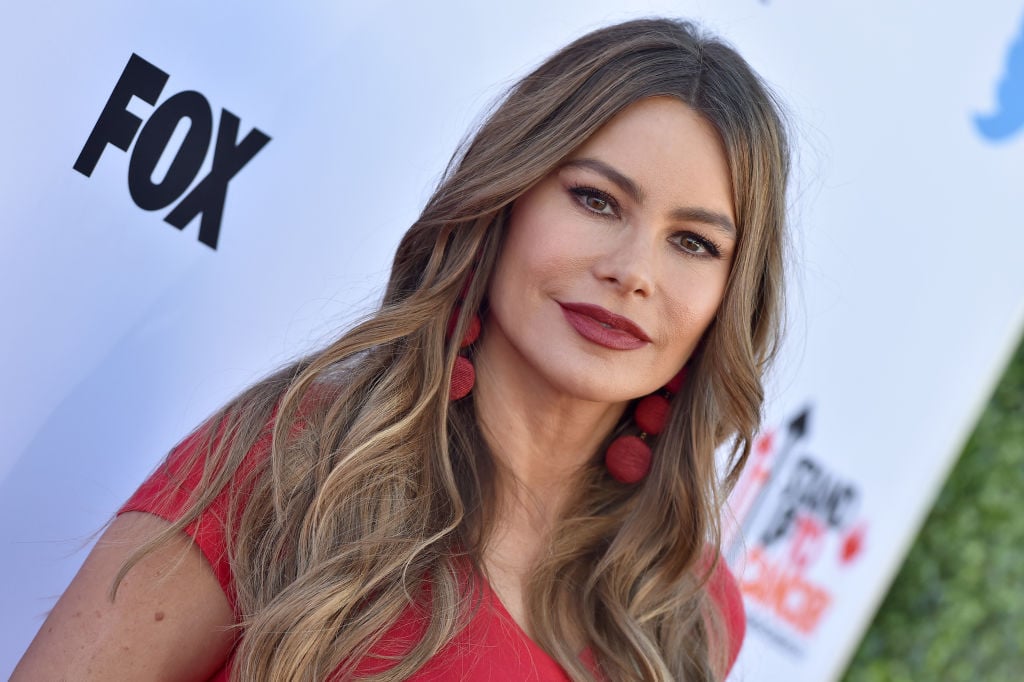 Sofia Vergara hailsfrom Colombia and got her start in television by doing a Pepsi commercial. Bornin the colorful city of Barranquilla, the star was one of five children and gother big break when a modeling scout approached her while she was at thebeach.
Sofia was 17 at the time and the sexy commercial spot got tons of attention. One fun fact? Vergara still does Pepsi commercials even now, several decades later.
Sofia Vergara lost someone close to her in a tragic way
Though Vergara was starting to make aname for herself on the travel show Fuera de Serie (Out of theOrdinary), she never lost touch with her siblings. The family was veryclose.
That's part of what makes this next event so horrific. WhileVergara was filming her show in Miami, her older brother Rafael was murdered aspart of a failed kidnapping attempt. Sofia Vergara still mourns his loss to thisday.
"We come from a successful family, and heknew he was a target for kidnapping," Vergara said inan interview. "He always had bodyguards. Then one day he went out alone andwas shot dead. I was devastated."
The murder occurred in 1996 and remains unsolvedto this day.
Vergara received a scary diagnosis
Still reeling from her brother's murder,Vergara was dealt another crippling blow. This time it had to do with her ownhealth.
When she was 28, Sofia Vergara was diagnosedwith thyroid cancer during a doctor's visit for her son Manolo. The lump on herneck tested positive for cancer and Vergara underwent surgery to get herthyroid removed.
"I got rid of the cancer and then for me it was, 'Oh shoot, now I have to live with this condition my whole life,'" Vergara explained to HuffPost.
"I have to be on medication my whole life and I don't have a thyroid. So, of course I had to make myself realize what was going on with my body and I have to say in the past ten years, I never had a problem. I'm very very straight with the way I try to do what the doctor says and I go to my doctor religiously and get my blood tests."
The drama continued with a custody battle and deportation
Sofia Vergara tried several failed sitcoms over the years before striking gold with her portrayal of Gloria Pritchett on Modern Family. Everything since then has been pure gold professionally—but as for her personal life, Sofia Vergara didn't have such great luck.
In 2011, Vergara's younger brother Juliowas deported to Colombia following his long-term drug addiction and 30drug-related arrests. Then there's the ongoing custody battle over her frozenembryos.
Vergara's ex-fiance Nick Loeb took her tocourt in a custody battle over embryos the couple had created with theintention of using a surrogate. Loeb has filed multiplelawsuits attempting to take custody of the embryos and have them implantedin someone else.
The battle between these two is still going strong and nothing has been decided yet. But the latest news is that Loeb is demanding Vergara to pay him more than $120,000 in lawyer and court fees.
It all just goes to show: you can never predict what's going on in someone's personal life, even if everything seems perfect on the outside.
Source: Read Full Article