Ladies and gentleman, prepare for some changes in the ballroom this season.
When the line-up of professional dancers were announced for Dancing With the Stars' upcoming 28th season, many were surprised to see two fan-favorites missing from the roster: Artem Chigvintsev and Sharna Burgess
Sure, professional dancers taking brief hiatuses from the ballroom for a season or two is nothing new, but Artem and Sharna's comments about their departures seemed to suggest they were a bit blind-sided not to be included–and one of their exits may not be a temporary one.
Still, longtime fans of the ABC reality hit series have had to say goodbye to many fan-favorite dancers in the past, including Derek Hough, Mark Ballas and Cheryl Burke, with all three serving as some of the show's most celebrated competitors ever.
But what leads a DWTS pro to exit stage-left after years of winning mirrorball trophies and earning Emmy nominations for their work on the show?
Well, it all depends on the pro, as some have made the decision to leave while others have received a pretty uncomfortable phone call from the producers letting them know their services will no longer be needed…
ABC/Eric McCandless
Artem Chigvintsev
After it was revealed Artem, 37, was not returning as a pro for season 28, he admitted it was "a massive shock" to not be included, adding, "having those calls are never, never, never fun," while discussing his departure on The Bellas Podcast with current girlfriend/former dance partner Nikki Bella.
Of the call, which he got just days before the official cast announcement, the fan-favorite who has served as a pro since 2014, said, "It's like going through a breakup…and you know, good memories of breakup…I dedicated 10 years of my life to that company," he said. "And getting let go three days before an announcement, that's like a punch in the stomach, really."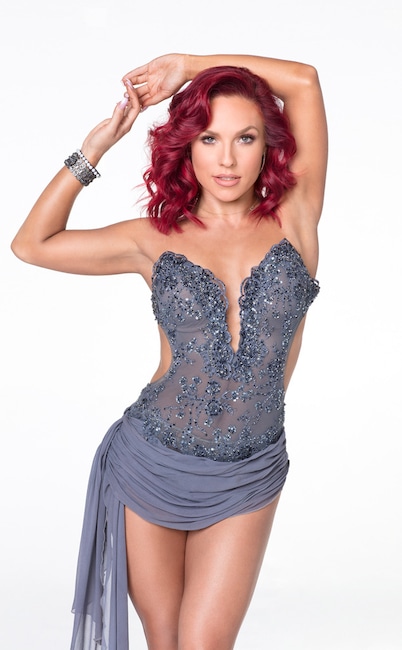 ABC
Sharna Burgess
After not being selected as one of season 28's pros, Sharna, who won the previous season with Bobby Bones after coming in second place with three other celeb partners during her 12-season run, took to Instagram to sound off on her exit.
Writing that felt like she "grew up on the show," she continued, "I am going to truly miss creating, storytelling and performing for you all, I'll miss giving the transformative power of dance to the person in front of me, and I'll miss seeing my DWTS family every day and watching them work their craft in ways that inspire me."
Hinting at exciting new projects in the works, Sharna, 34, was recently named the Australian version of the reality dancing competition series' newest judge.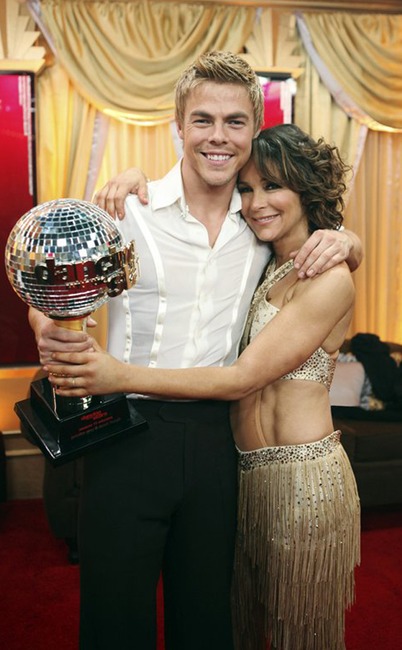 ABC/ADAM LARKEY
Derek Hough
Arguably one of the show's most popular pros ever, Derek holds the record for most wins with six mirrorball trophies on his mantle (with two Emmys for his work as a choreographer as well).
After competing in seasons 5-11, sitting out of season 12 due to a film role. He then returned for seasons 13-21 (though he originally wasn't slated to appear in season 20, he ended up as a surprise addition and pulled double duty between DWTS and his Broadway show) and season 23, which served as his final outing as a pro.
The 34-year-old serves as a judge on World of Dance, Jennifer Lopez's reality dance competition series for NBC.
Article continues below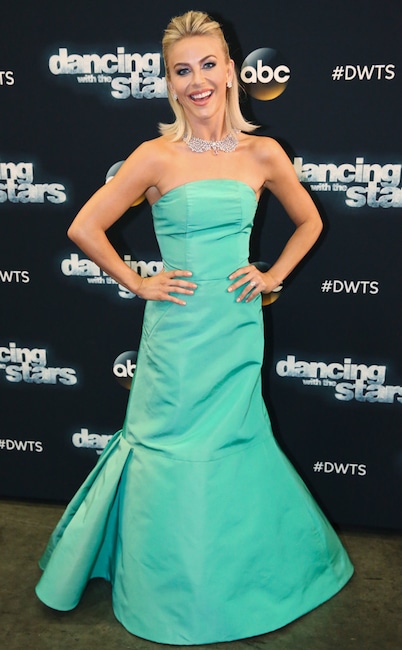 ABC/Adam Taylor
Julianne Hough
After three seasons and two wins, Julianne announced she was leaving the ABC reality hit.
"It's because I really, really want to focus on the music and, you know, kind of be taken seriously a little bit," she explained to Ryan Seacrest at the time, though she didn't rule out returning in future seasons…which she then did in season eight, as her then-boyfriend country singer Chuck Wicks was a contestant and she was paired with him. They came in sixth place and that season served as the Footloose star's final one as a pro, though she later returned to serve as a permanent fourth judge for seasons 19-21 and seasons 23 and 24.
The 31-year-old, who is now married to NH star Brooks Laich, is currently a judge on NBC's America's Got Talent.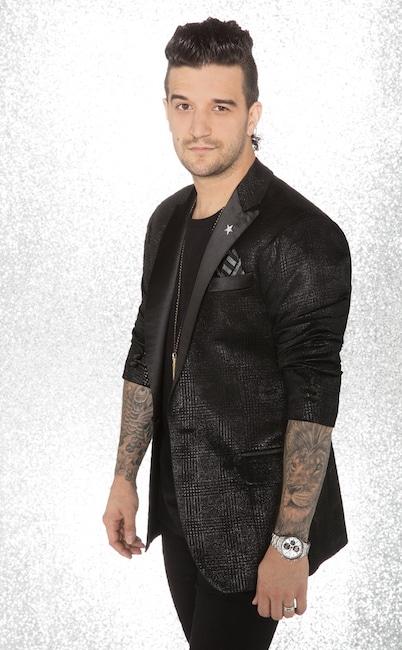 ABC
Mark Ballas
After joining the show in season 5, Mark was a part of the pro line-up for 18 straight seasons, winning two mirrorball trophies during his impressive run. After fans were shocked to see Mark sit out seasons 23 and 24 (due to his run as Frankie Valli in Jersey Boys on Broadway), he returned to dance for a final time during season 25, coming in second with Lindsey Stirling.
Now, Mark is focused on his music career with wife BC Jean, and their duo group Alexander Jean was just signed to a record label.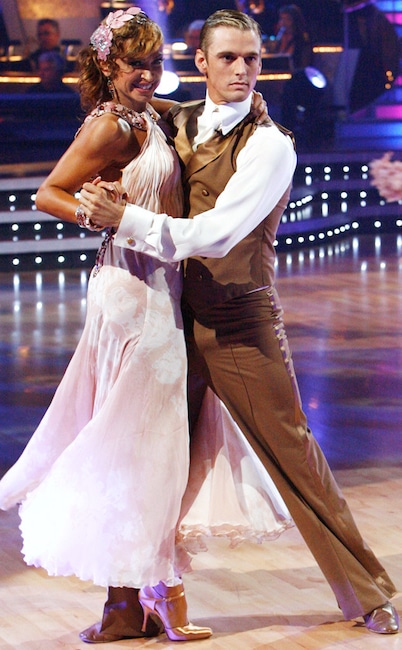 ABC/ADAM LARKEY
Karina Smirnoff
Serving as a pro for seasons 3-9, Karina took her first mini-break from the ballroom in its 10th season. She then competed in nine consecutive seasons before her next brief hiatus in season 20. At the time, she explained, "I've decided to focus my energies on some other exciting endeavors including adding author to my resume."
She ended up returning for two more outings, but Karina officially left DWTS for good after season 22.
Since hanging up her dancing shoes, Smirnoff appeared on E!'s Famously Single and returned to professional dancing. In 2017, she opened up about her decision to leave the ABC series, admitting she does "miss the show" and wouldn't rule out a return.
"I love dancing with celebrities on the show, but it's a different type of experience. You're not just their dance partner. You're their coach, their shrink, their cheerleader," she told Fox. "But when you perform with your professional partner, they're as strong as you and it becomes a different type of performance. And I missed that when I wasn't doing it while I was on the show."
Article continues below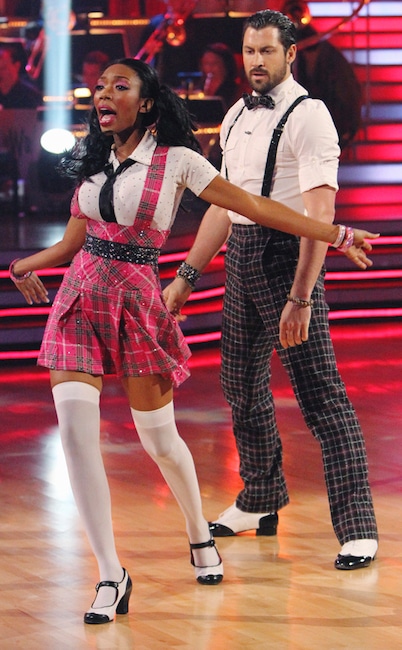 ABC/ADAM LARKEY
Maks Chmerkovskiy
Oh, Maks.
One of the show's most popular pros with a history of clashing with the judges and sometimes his celeb partners, has had quite the ups and downs, exiting and returning several times, beginning in 2012 when he said he was leaving to pursue an acting career.
"What else do I have to do there after 15 seasons?" he told the New York Post. "It makes total sense. The audience can't expect for me to want to stick around, and the producers can't expect for me to want to stick around."
Alas, he returned for season 18, going on to notch his only win with Meryl Davis…only to leave again after winning the mirrorball. But then he returned for seasons 23-25, infamously skipping out on a performance with his final celeb partner, Vanessa Lachey.
Now married to fellow pro Peta Murgatroyd, Maks occasionally served as a guest judge during his off-seasons.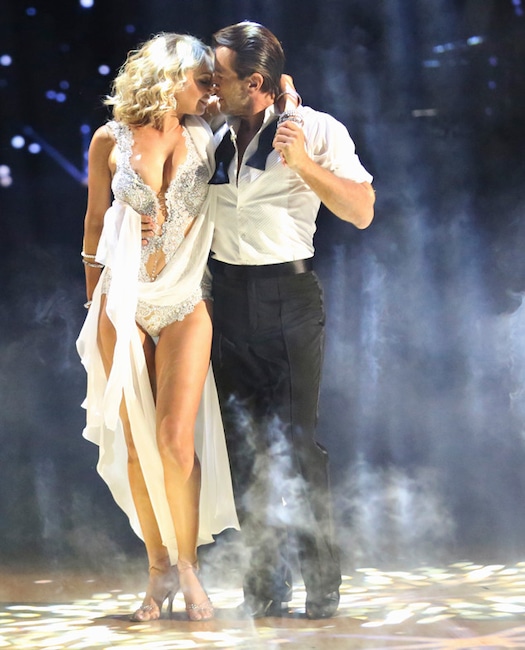 ABC/Adam Taylor
Kym Johnson
The Aussie fan-fave made her debut in season two, competing in every season until she took home her first win in season 9. After sitting out season 10, she danced in six consecutive seasons before taking three seasons off.
Fortunately, she returned in season 20, paired with Shark Tank's Robert Herjavec, who would end up becoming her husband. After falling in love, Kym took several seasons off before returning for her final appearance as a pro in season 24.
After announcing she was pregnant with twins in January 2018, Kym confirmed she was done competing as a professional dancer, saying she had "hung up" her dancing shoes "for good," but wouldn't rule out returning to DWTS in some other capacity.
"I'd love to go back and be a part of the show somehow, whether it is judging or doing something," she said.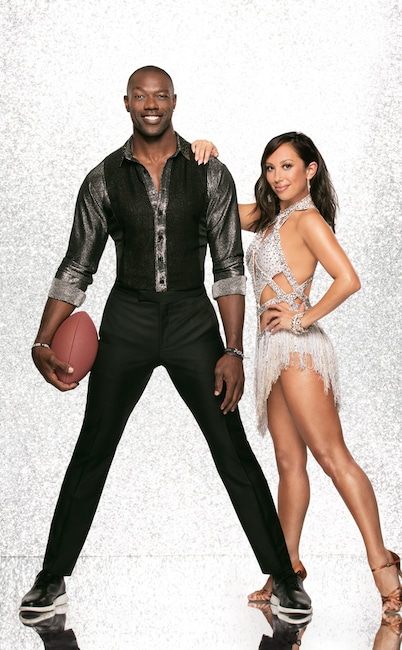 ABC
Cheryl Burke
After making her debut in season two, Cheryl became the first female pro to win and the first pro to twin back-to-back seasons. But after 18 consecutive seasons, Cheryl announced she was leaving DTWS ahead of season 20. Reports circulated that after her contract with the show had expired, Cheryl was looking to join a variety show at NBC (which ultimately never ended up making it to air). She then returned for season 23 before sitting out another season. But she couldn't resist returning for a milestone season–for her and the show.
"I'm back again!" she said after revealing she was back for season 25. "Last year I danced with Ryan Lochte, but it's been a season that I've missed so far. This is my 20th season, and I'm just so happy to be back. It's an anniversary season for Dancing With the Stars—season 25—and for me."
After marrying Matthew Lawrence in May 2019, the 35-year-old is back in action for season 28.
Article continues below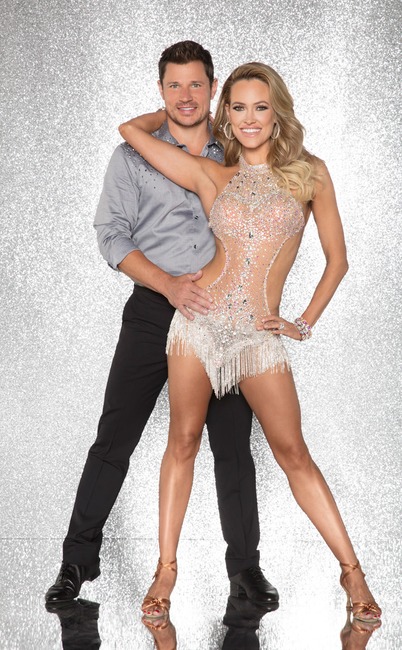 ABC
Peta Murgatroyd
Peta made her debut in season 13, going on to become a fan-favorite competing in every season (and winning one) until season 20. Sadly, season 21 saw her absence after a serious ankle injury took her out of the competition.
She triumphantly returned in season 22, winning the mirrorball with partner Nyle DiMarco. And during season 25, she competed with Nick Lachey just six months after giving birth to her first child before taking another break from DWTS.
After three seasons away to spend time with her son Shai with fellow former DWTS star Maks Chermovskiy, Peta, 33, is set to return to the ballroom.
"I definitely wanted this to happen," she told US Weekly of her highly anticipated comeback. "I hoped that I could make this work for a couple of months now and was praying and hoping that it would all align. It was the perfect time for my family. Maks has other things going on and Shai is well taken care of and it was just a good time for us."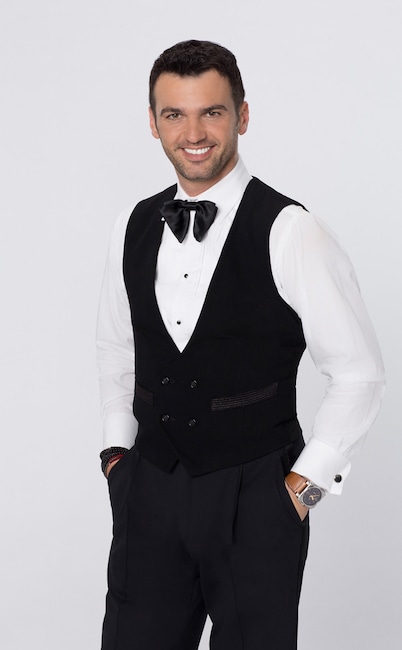 Craig Sjodin/ABC via Getty Images
Tony Dovolani
After joining DWTS in season two, Tony competed for 20 consecutive seasons with one win before his final outing with Marla Maples in season 22.
Tony announced his departure on Instagram, writing, "While I will miss the show and interacting with our wonderful audiences, both at home and in the ballroom, I will continue to focus on growing my Dance With Me USA studios and teaching. I will also be traveling across the country performing and making personal appearances."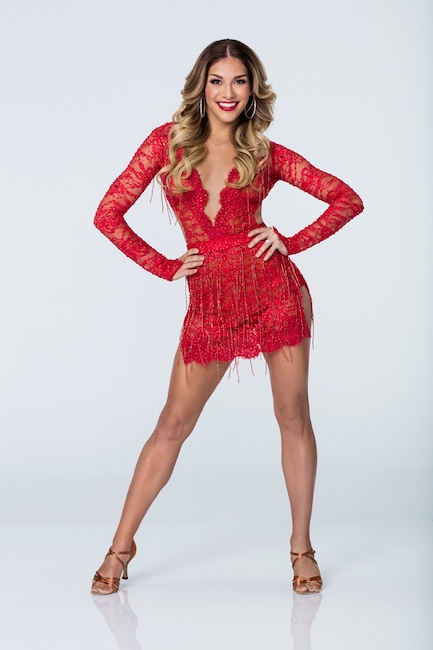 ABC
Allison Holker
The So You Think You Can Dance stand-out made the jump from reality dance show competitor to pro in season 19, competing for two more seasons before sitting out season 22 after announcing she was pregnant with her second child, with husband and fellow SYTYCD vet Stephen "tWitch" Boss, during a live DWTS episode.
Six months after giving birth, Allison returned for season 23, which would end up being her last outing as a pro.
"Hey guys, I wanted to be the first to reach out to all my family, friends and fans to say that I will not be returning to DWTS this season," she wrote on Instagram after the season 24 line-up was unveiled. "I truly adore my DWTS family, It's all love and I'm so excited for all of the competitors who are participating this season."
Article continues below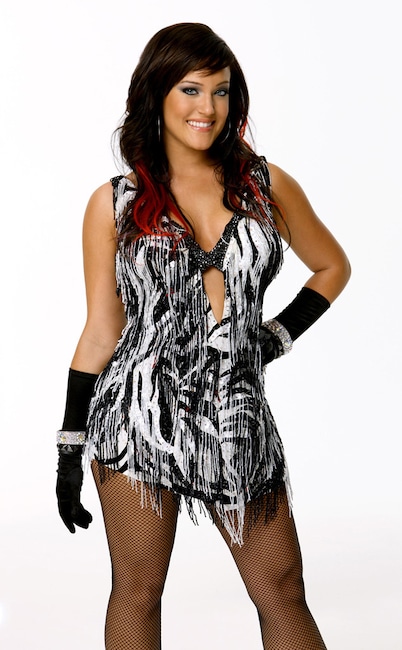 ABC
Lacey Schwimmer
Lacey joined DWTS after coming in fourth place on So You Think You Can Dance season three, appearing in seasons 7-13 as a pro (save serving as a troupe member in season 10).
After season 13, Lacey announced she was leaving DWTS to focus on other endeavors, including an album and a clothing line.
"There are a lot of things going on in my life that I kind of need [to] step back and focus," she explained to SheKnows. "I'm trying to partition my time."
DWTS returns Monday, Sept. 16 at 8 p.m. on ABC.
Don't miss E! News every weeknight at 7, only on E!
Source: Read Full Article