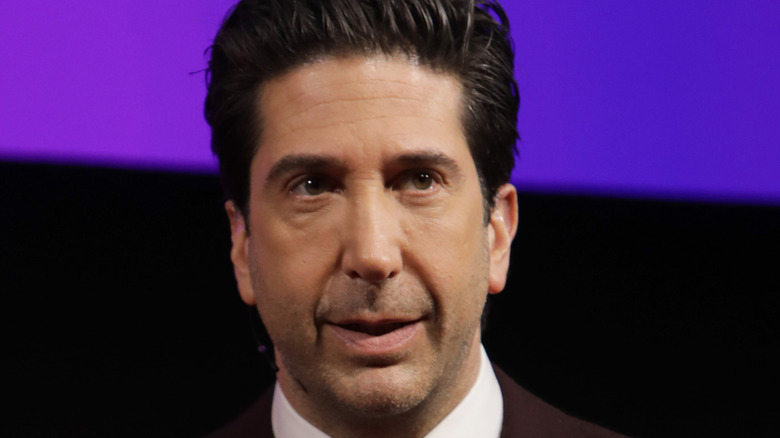 Jennifer Aniston, Courteney Cox, Lisa Kudrow, Matt LeBlanc, David Schwimmer, and Matthew Perry all got together for the unscripted "Friends" reunion special and the internet is still buzzing about it. The reunion, which began streaming on HBO Max in May 2021, brought a ton of memorable moments, including guest stars like Justin Bieber and Cindy Crawford, hilarious blooper reels, and behind-the-scenes secrets (via E! News). Viewers couldn't help but laugh out loud as they were reminded of some of the biggest moments from the show's 10 year run. They were also given some interesting information about the cast, such as the news that Aniston and Schwimmer used to have huge crushes on each other.
During the special, the cast also opened up about where they think their characters would be today (via Entertainment Weekly). Aniston revealed that Rachel and Ross would have gotten married and raised their children. She also said that Ross would still be a paleontologist. In addition, Cox admitted that Monica and Chandler's children may be graduated from high school, but that she'd still be running the bake sales, adding that Chandler would be making Monica laugh every day.
For his part, LeBlanc claimed that Joey would have opened his own sandwich shop, and Kudrow said Phoebe would be happily married to Mike (played by Paul Rudd). "They're probably in Connecticut; they had kids and I think she was the advocate for her kids who were a little different and all the other kids who were a little different, creating the arts program and all that," she said. Sadly, fans will likely never get to see those scenarios play out.
Why the Friends cast doesn't want a revival or movie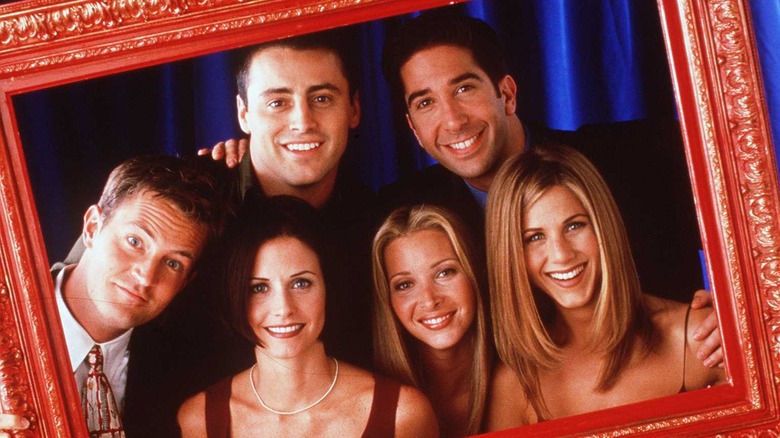 David Schwimmer – who almost didn't star in "Friends" — was asked if he'd ever consider stepping back into Ross Geller's shoes for a "Friends" movie or television revival. However, his answer may upset some fans of the series. "The whole show was about a time in those characters' lives when your friends were your family. At our age, a lot of people have their own families, so there's really no interest in trying to [recreate] that," Schwimmer told The Financial Times, adding that he'll be forever thankful for his role as Ross. "I am grateful that I knew who I was and that I had the perspective of having really worked. It helped me navigate some really tricky waters."
During the "Friends" reunion special, host James Corden also asked the cast if they'd ever considered returning to their famous characters, and Lisa Kudrow seemed to have the perfect answer (via Us Weekly). "That's all up to [creators] Marta [Kauffman] and David [Crane] and I once heard them say, and I completely agree, that they ended the show very nicely, everyone's lives are very nice. They would have to unravel all those good things in order for there to be stories. I don't want anyone's happy ending unraveled." 
During the reunion, Kauffman echoed those sentiments, saying, "If the show was about that time in your life when your friends are your family, once you have family of your own, it's no longer that time. So the show came, I think, to a natural end."
Source: Read Full Article