You don't need to know the difference between a three-card and a Celtic cross spread, to get the most out of a tarot card reading. All you need: your Sun sign! Here's what I do: Shuffle my tarot deck and pull out the cards in order from Aries to Pisces, plus one general card for everyone so that you can get specific advice around your personality. Let's go!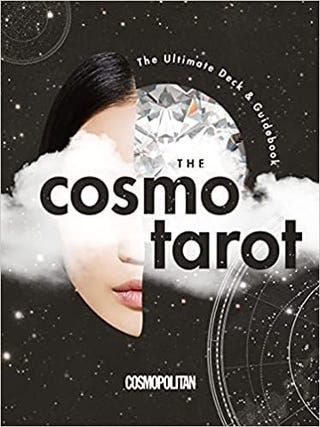 A GENERAL CARD FOR EVERYONE: KNIGHT OF SWORDS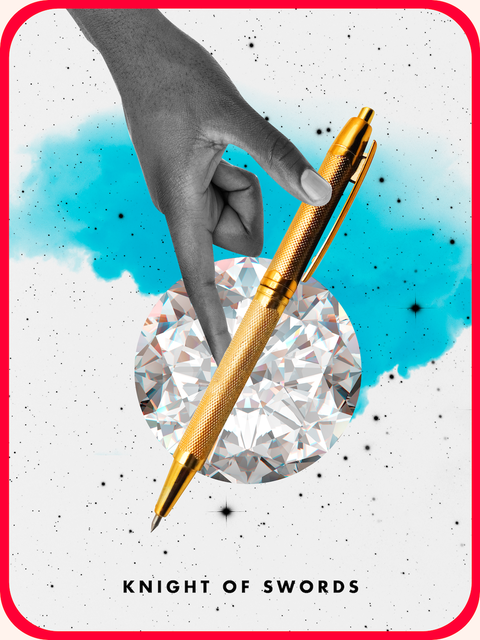 They say that fortune favors the bold, and the Knight of Swords means that this is your motto for the week. Be brave, act more confidently than you feel, and fake it till you make it. What's there to lose? You can make push beyond your obstacles faster than you imagine this week, as long as you try. Act like you can't lose, and make some big moves. It's time to get yours!
ARIES: Page of Swords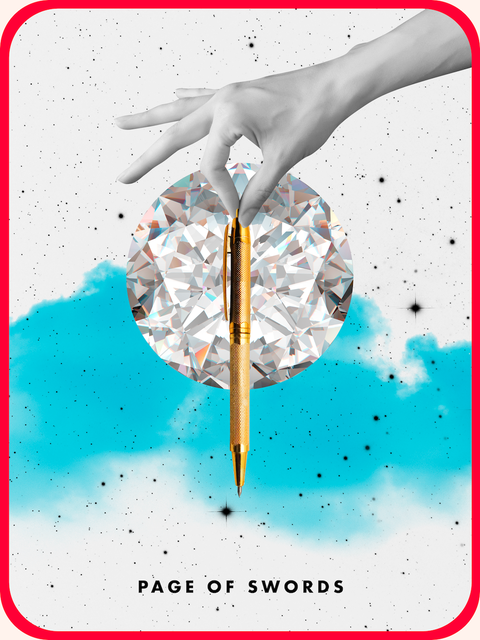 You are impulsive, Aries, but does that really make you decisive? The Page of Swords asks you to look at this trait and consider what makes a decision a good one. It's time to slow down a little and put more thought and research into your important choices. Use your intuition and instinct, sure, but add knowledge and consideration. Ask for input. Take time consider unforeseen options and ideas.
TAURUS: Two of Cups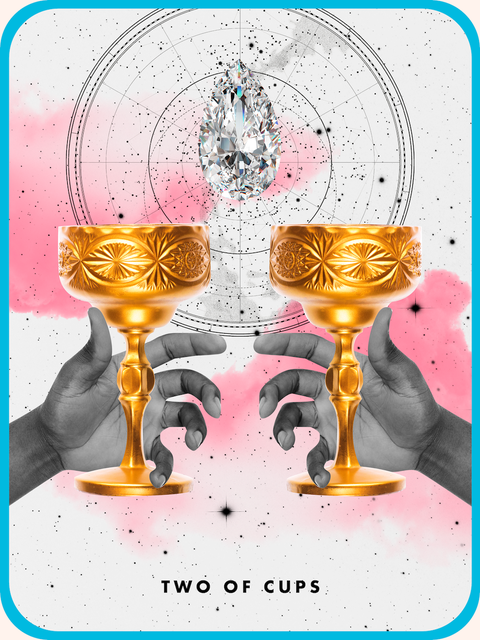 You're ruled by Venus, so you're always working on your love life—and this week is no exception. If you're single, look for passionate, creative water signs (Cancer, Scorpio, Pisces), and expect to be swept off your feet. If you're attached, then expect things to reach the ~next level~, whatever that means for you. Whatever happens, this week will lead to exciting, ambitious plans for the life you're building together.
GEMINI: Six of Cups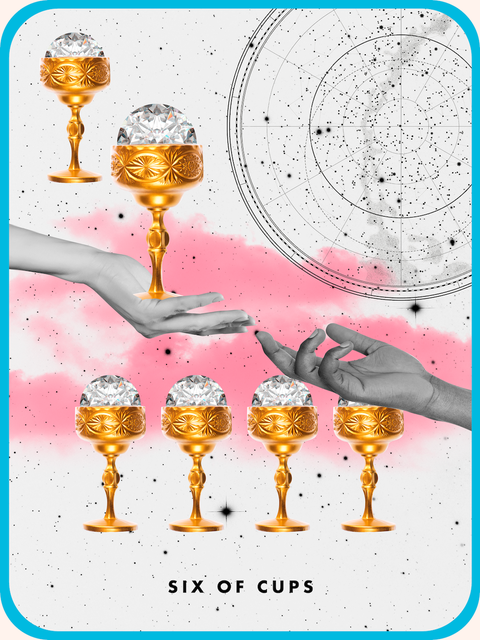 You're always thinking about the future, Gemini. The past is done, and you're always moving on to the next thing. But the Six of Cups sees you getting nostalgic this week. You're remembering things, people, and places you'd forgotten; yearning for the things you miss; and reminiscing about the journey you've been on. What from your past deserves a spot in your future? This week could lead to rekindled friendships or even romances, old hobbies, or a trip to someplace you once loved. Follow Memory Lane!
CANCER: Six of Swords
The Six of Swords brings a sharp blade to cut ties with whatever needs to go. This isn't a sad or difficult process because these things are past their sell-by date. You're in the business of release and renewal. Some of the places, people, relationships, roles, or activities in your life are there simply out of habit or obligation. What doesn't reward you doesn't belong in your life. Let it all go.
LEO: The Star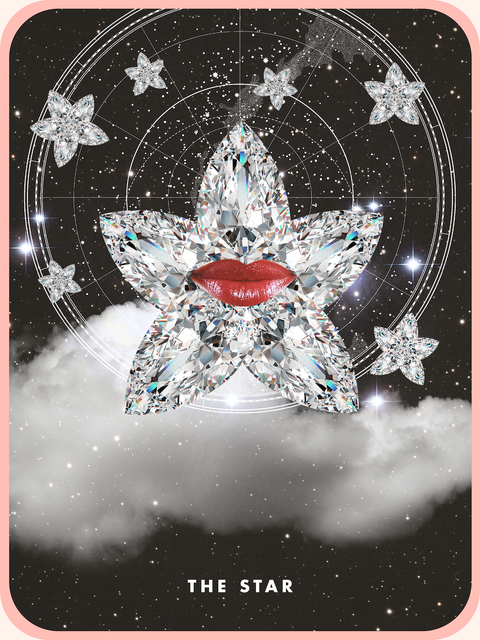 Leo, you are about to encounter a magical week, and it's all about pursuing your most heartfelt dreams and ambitions. When you wish upon a star, dreams can come true. The Star is a cosmic pass from the tarot telling you that the universe has your back. If you make a clear move in the direction of your goal, the universe will step in and help. The higher you aim, the better the outcome. This can apply to any life area. Don't waste this cosmic helping hand!
VIRGO: Page of Pentacles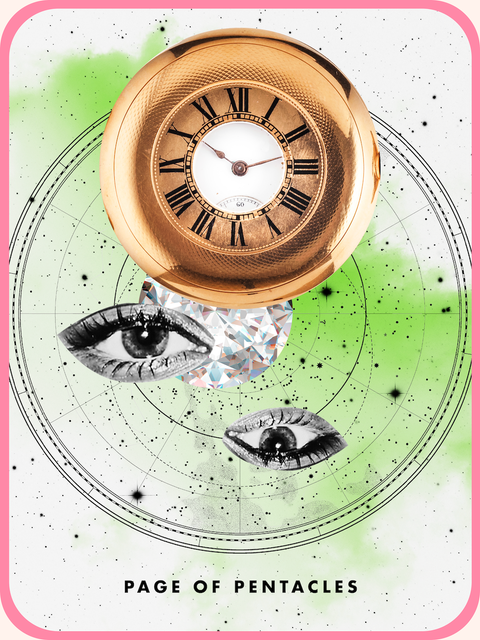 Virgo, your sharp, mercurial mind works like a computer: it can expertly analyze and sort complex information. You're a natural student and a gifted teacher, so you're probably happy to hear that the Page of Pentacles indicates that education is a key theme for you in this week. Take a class, sign up for a workshop, start listening to a new podcast, get a library card…whatever it is, start learning!
LIBRA: Three of Pentacles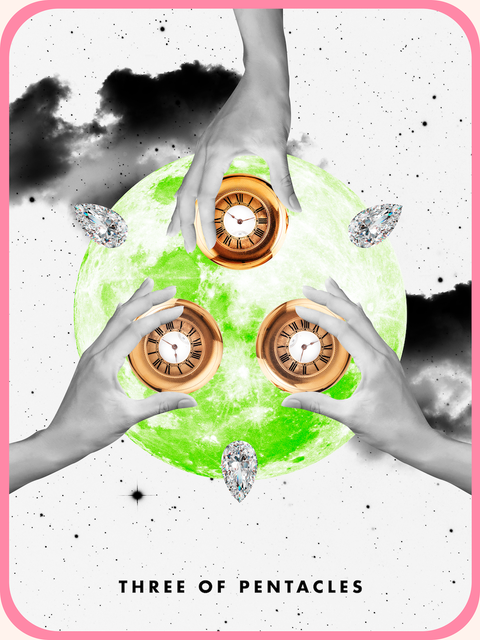 The Three of Pentacles is a reminder that it's often not WHAT you know but WHO you know that opens doors. That's good news for you, Libra, because you know a LOT of people. You're ruled by Venus, which makes you charming, diplomatic, and social. People love being around you. Use your natural talent for socialization more consciously. Network, nurture your connection, reconnect with old contacts, and reach out to new people. Someone is waiting to help you out.
SCORPIO: The Hanged Man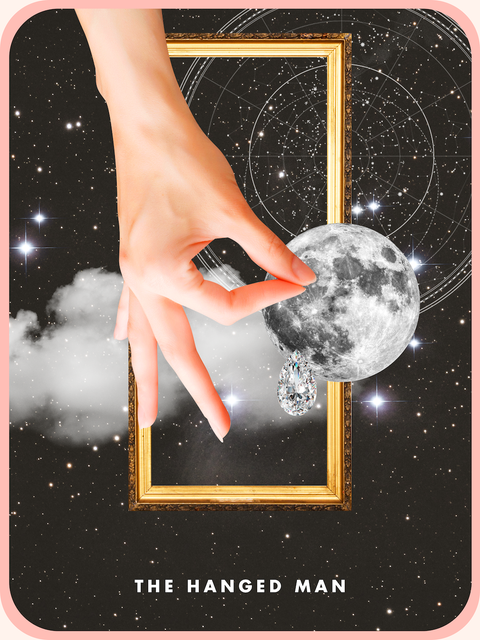 You are the strongest, most independent, most confident sign of the zodiac—it's true! And like most things, there's a downside to this. You can also be set in your ways, resistant to new ideas, and stubborn as hell. And the stuck-in-limbo energy of The Hanged Man indicates that your trusted strategies are no longer working. Don't cling to the old, Scorpio. Don't let pride cloud your judgment. Look at your life from other perspectives. Ask for guidance. Think outside the box. New solutions are waiting for you, if you can find them.
SAGITTARIUS: King of Wands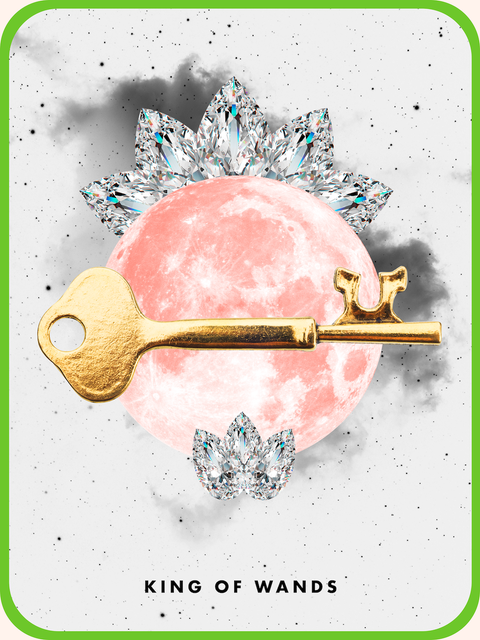 The King of Wands represents fire signs (that's you!), so he's the perfect companion for you in the week ahead. He has a clear message for you: Look for adventure! You love freedom, travel, and independence. You want to see the world. Well, make it happen, Sagittarius! The King of Wands reminds you that we're here for a good time, not a long time. Use your time wisely and live the life you want to. Invest in making your dreams a reality.
CAPRICORN: Ten of Pentacles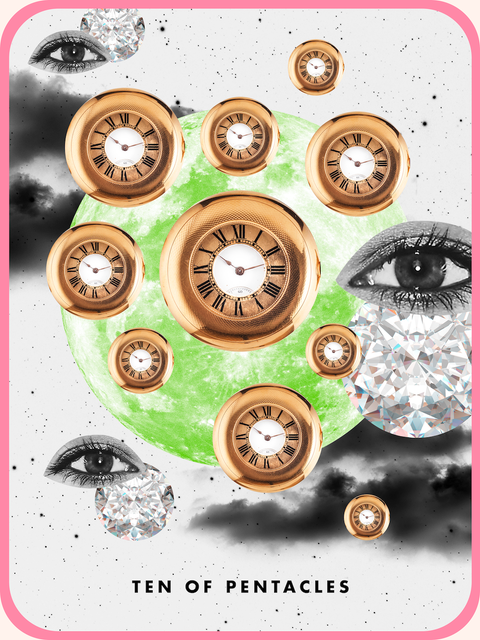 You're the hardest-working sign in the zodiac, Capricorn. You're always working on a long-term plan towards success! I am pleased to report your plans for your ideal future all start taking shape this week. The Ten of Pentacles is the happy-ever-after card, revealing that whatever you invest in will pay back handsomely. Put energy and effort into creating the home, role, bank account, and health you want, then watch your rewards roll in.
AQUARIUS: Seven of Swords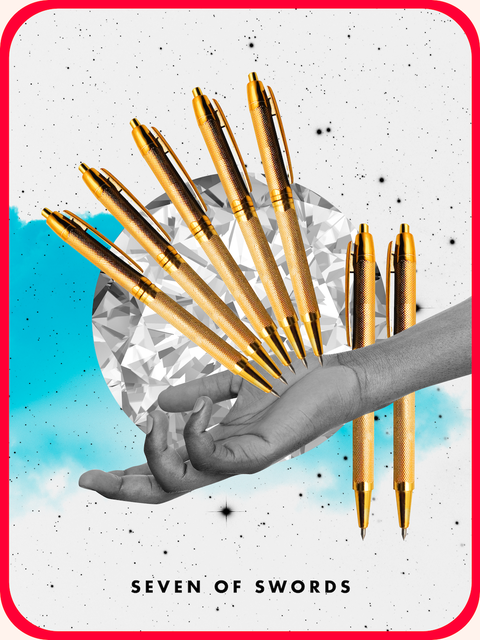 You're smart, assertive, honest, and ambitious, Aquarius, and you don't need (or want) help to get where you're going. Keep on doing what you're doing. The only tip the tarot provides this week is to be a little wary of people who are new in your life. If you're not 100% sure of their motivations, or if they offer something that seem too good to be true, be careful. You tend to think positively of other people, but not everyone is as well-intentioned as you are. When people show you who they are, believe them and act accordingly. If in doubt—don't. Be cautious.
PISCES: Ace of Swords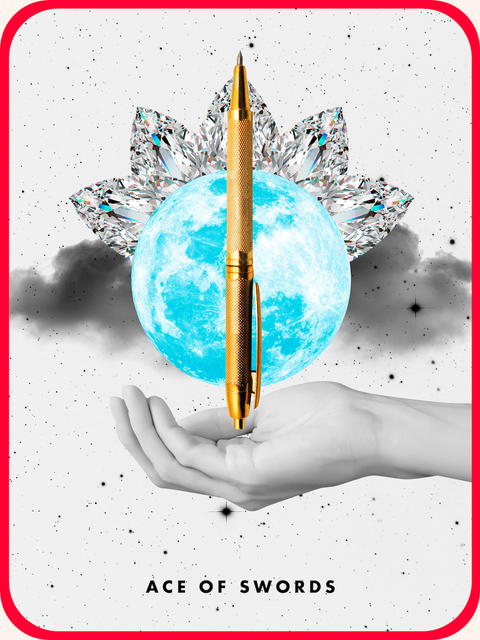 The Ace of Swords reveals that a new era of truth, openness, and authenticity is dawning in your world, starting with a bang this week and creating ripples across your life all year long. You're such a kind person that you frequently swallow down your feelings if you think they'll upset someone else. Well, no longer. You're realizing that it's better out than in. You understand that conflict is a symptom of a situation that needs attention, and you can handle it. It's time to speak your mind. It will feel liberating and empowering!
Source: Read Full Article