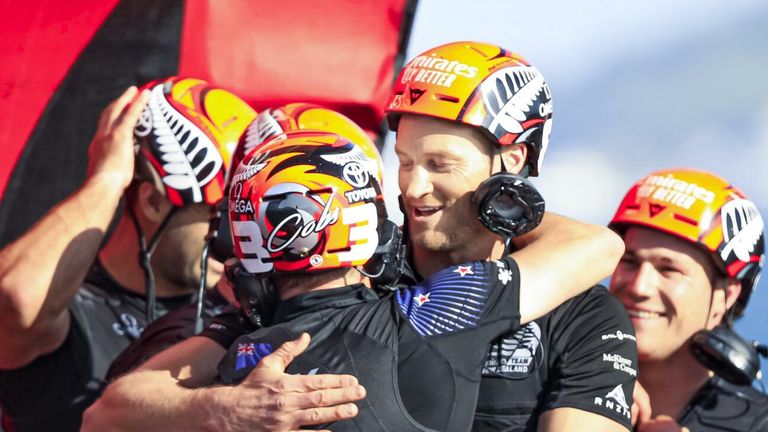 Emirates Team New Zealand have successfully retained the America's Cup after securing the final point they needed to beat Luna Rossa Prada Pirelli 7-3 in Auckland.
The victory marks the fourth time that New Zealand has won the Auld Mug and means Luna Rossa Prada Pirelli's quest for Italian glory continues.
The home team went into the seventh day of racing on 'match point', knowing that just one race win would get them over the line in the first-to-seven contest.
Despite a valiant Italian effort in race 10, the Kiwi boat showed its speed against them. They led from gate one until the finish, enjoying the final run in and crossing the line 46 seconds in front.
After crossing the line, the elation could be heard on board race boat Te Rehutai and those scenes of joy were replicated in the packed-out race village on the shore too.
More to follow…
Source: Read Full Article