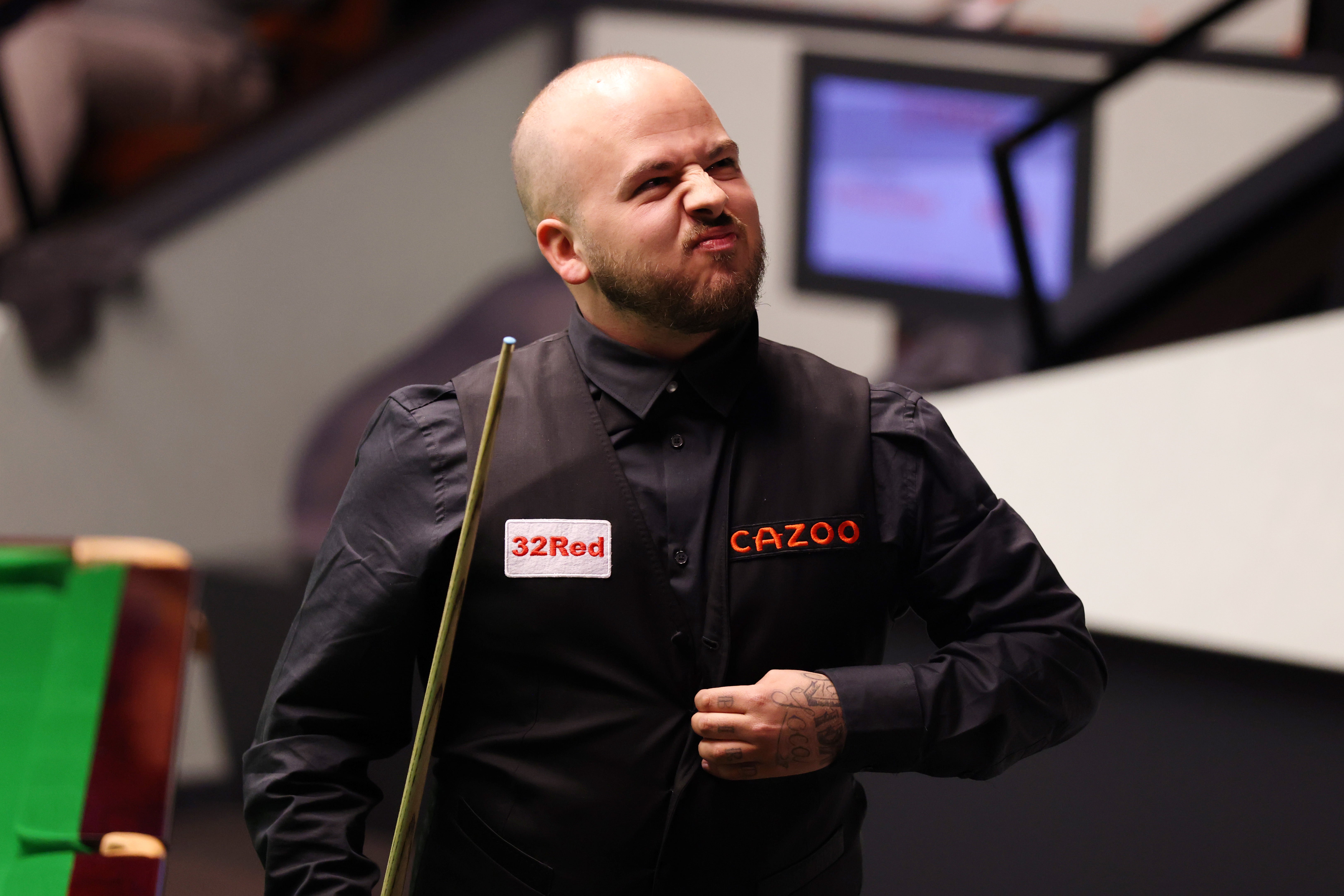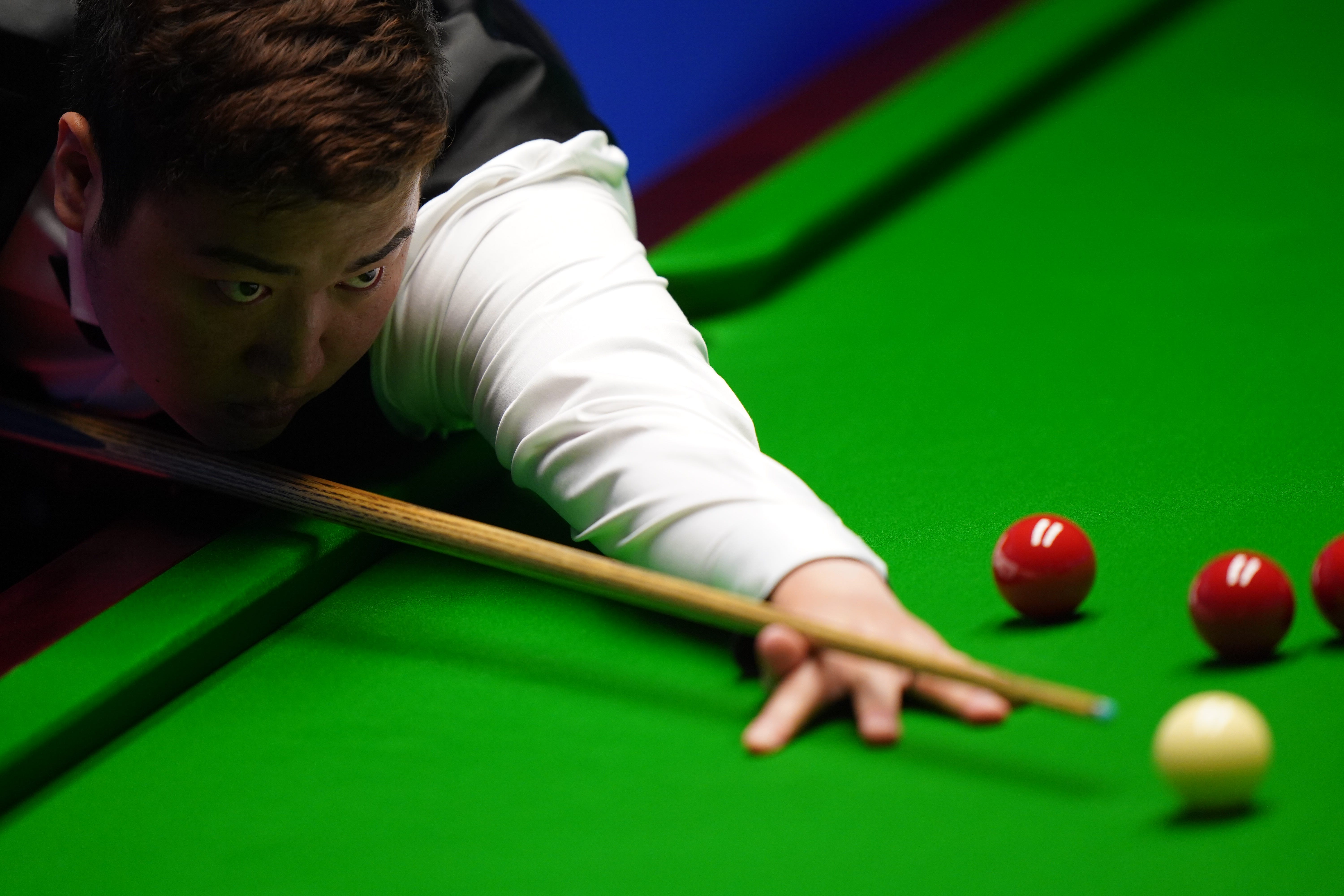 Mark Allen 5-3 Mark Selby
Mark Allen finished the opening stanza of the other semi-final against Mark Selby on a roll, winning the final three frames to lead 5-3 overnight.
A 123 clearance gave Selby the ideal start but uncharacteristic errors in the safety battles in the next two frames allowed his Northern Irish opponent to take control with breaks of 63 and 66.
Selby missed a black off its spot in the fourth frame but still went into the mid-session interval level at 2-2 as it was Allen's turn to fluff his lines in a tactical exchange.
A break of 68 moved Selby into the lead in an ebb-and-flow session and while Allen levelled, there was a hint of controversy when replays showed he grazed the red he was bridging over to make a tough pot.
The referee did not spot the foul while Allen did not acknowledge it either so – with players so scrupulous in calling to attention any wrongdoing when they are at the table – the suggestion was the left-hander, who has won three ranking events this season, was oblivious to what he had done.
Selby did have a visit to the table thereafter but his rival's break of 64 left him well adrift and Allen quickly wrapped up the frame. Allen then finished the session with breaks of 60 and 78 to seize the initiative ahead of resumption at 2.30pm on Friday afternoon.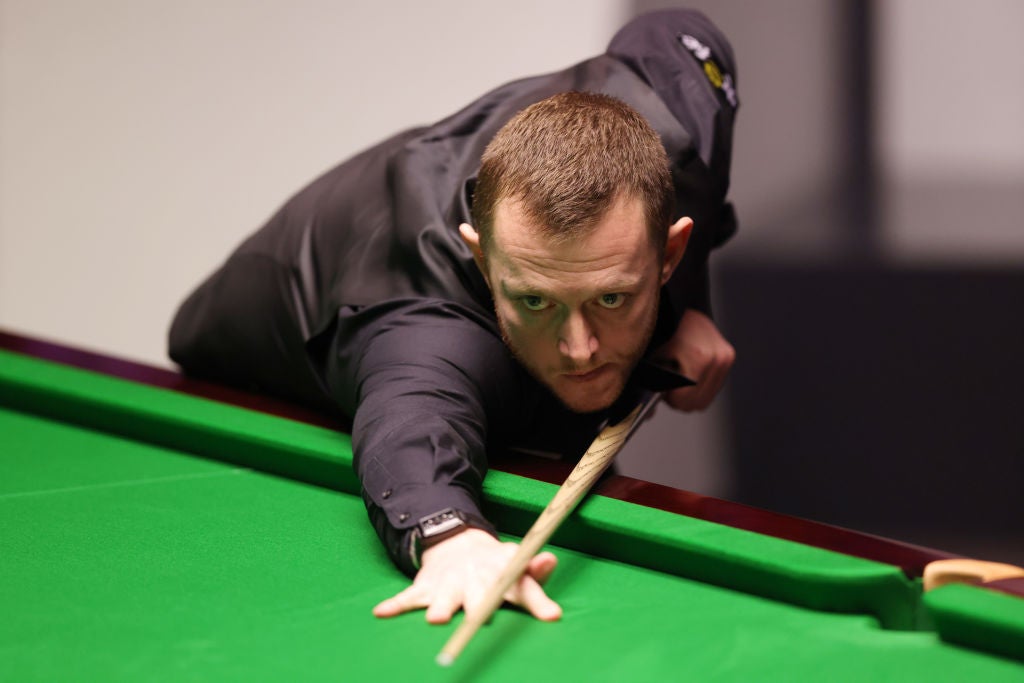 Luca Brecel reveals he got 'drunk as hell' before beating Ronnie O'Sullivan at World Snooker Championship
Luca Brecel knocked out the reigning champion Ronnie O'Sullivan from the World Snooker Championship and then revealed he got "drunk as hell" ahead of their quarter-final.
The 28-year-old Belgian has built a reputation as a mercurial talent with the ability to succeed at the highest level but not always the application to go with it. Yet he produced arguably the performance of his career at the Crucible Theatre on Wednesday, rattling off seven frames in a row to knock out the favourite O'Sullivan, who had been chasing an unprecedented eighth world title in the modern era.
Afterwards, Brecel revealed his unorthodox preparation away from the table. "Before the tournament I was out partying, staying up late to 6 or 7am, playing Fifa with my friends, not practising," Brecel told BBC Sport. "Even after I beat Mark Williams [in the second round] I got home at 7am by car, and then we went out again until 5 or 6 in the morning, drunk as hell. The next day, I had to drive back up again, so it's a totally different preparation, and it's working."
O'Sullivan, meanwhile, looked a shadow of his best self but graciously credited Brecel for his performance. "He played unbelievable, I love watching him play," O'Sullivan said. "Such a dynamic player, full of talent, probably the most talented player I've ever seen and hopefully he goes on and wins it, it would be good for snooker.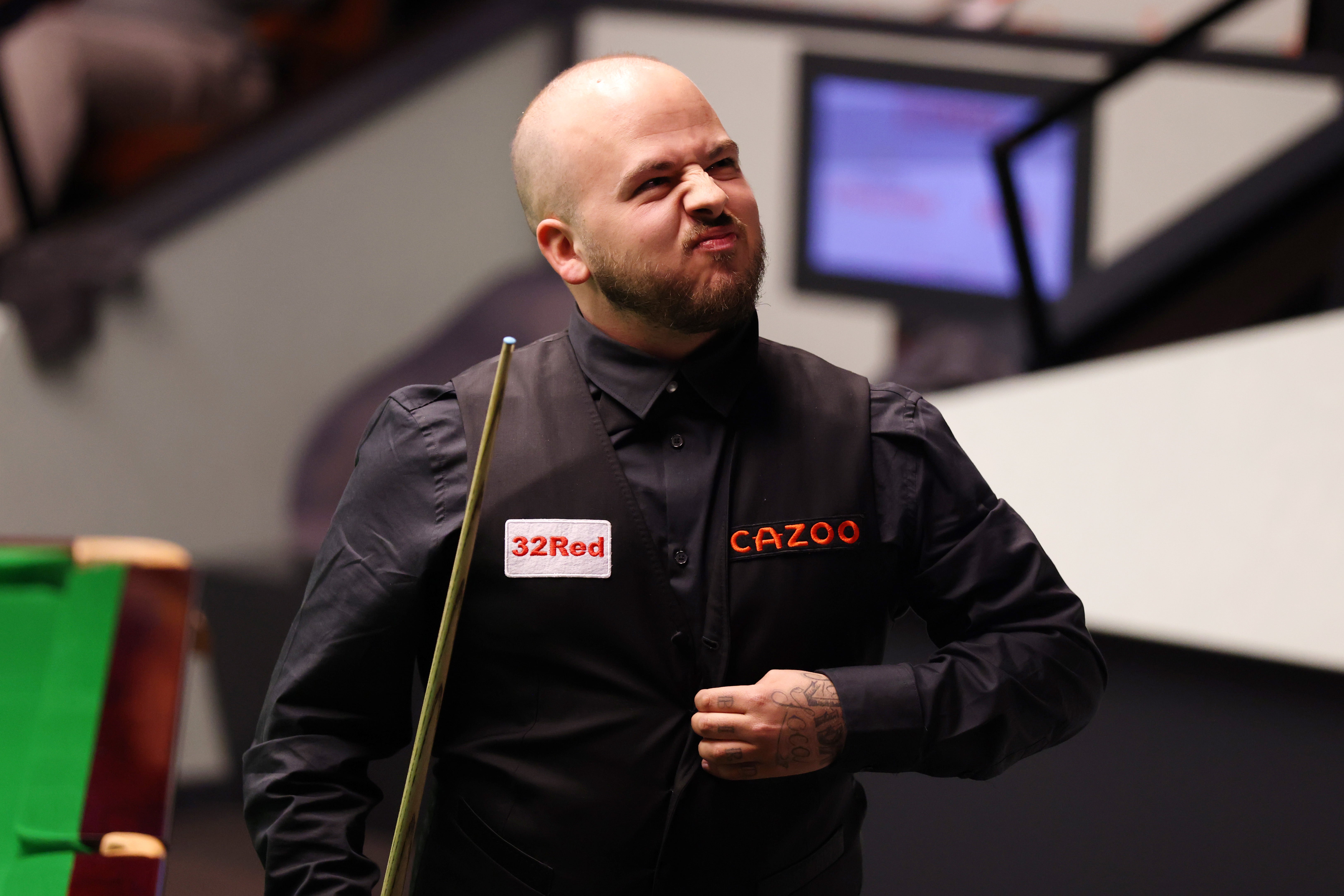 Luca Brecel reveals he got 'drunk as hell' before beating Ronnie O'Sullivan
Brecel stunned O'Sullivan to reach the semi-finals in Sheffield
Si Jiahui leads Luca Brecel in World Snooker Championship semi-final after opening session
Chinese youngster Si Jiahui snatched a 5-3 lead in an intriguing first session of his World Snooker Championship semi-final showdown with Luca Brecel.
The 20-year-old, who came through qualifying at the Crucible to make the latter stages, lost the first frame, but produced back-to-back clearances of 125, 102 and 97 to punish Brecel for errors with a near-faultless display of break building.
However the Belgian, who beat seven-time champion Ronnie O'Sullivan in the last eight, scrapped his way back to 4-3 down before succumbing in a nail-biting conclusion to the afternoon's final frame.
The match resumes this morning.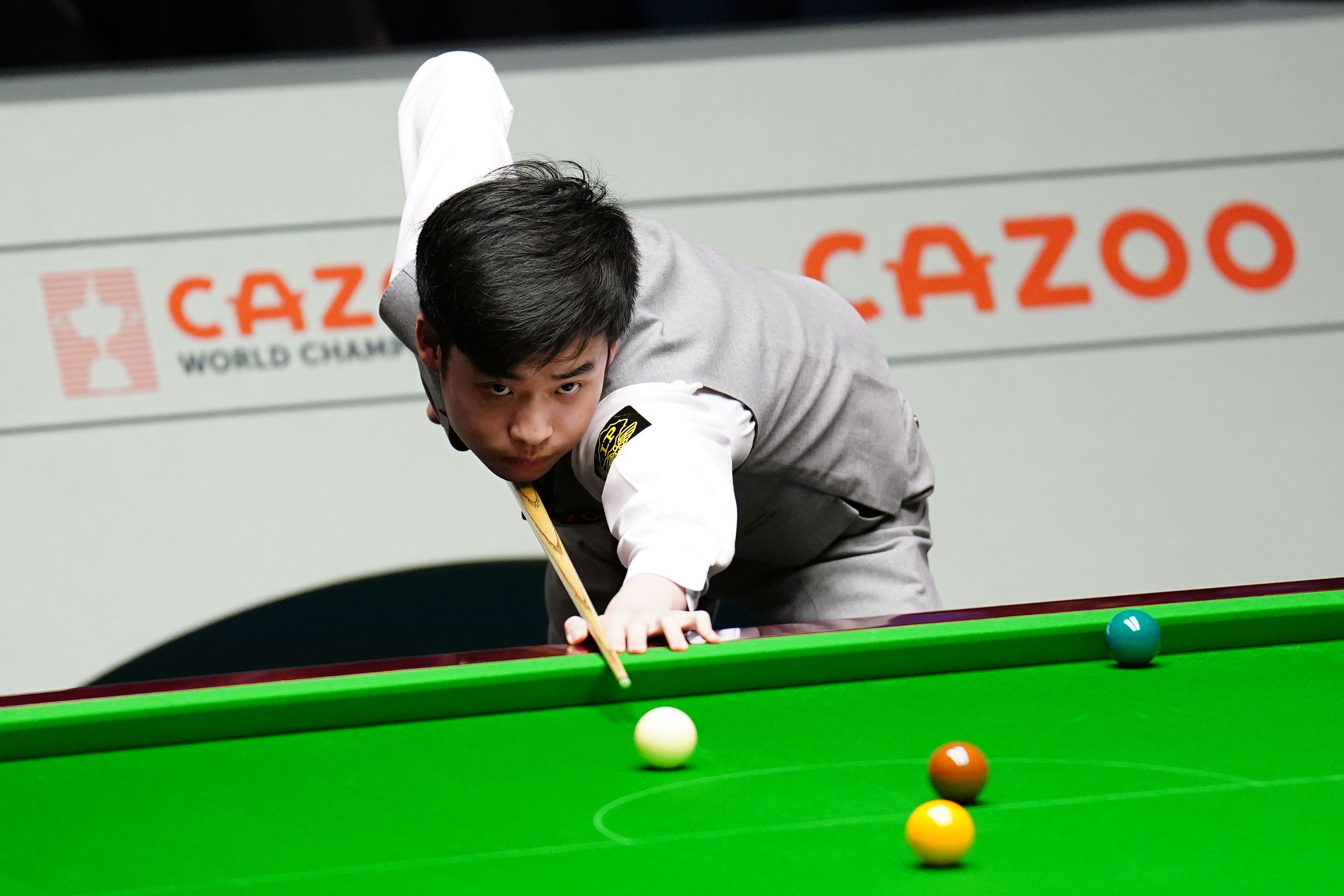 Si Jiahui leads Luca Brecel in World Championship semi-final after opening session
The Belgian fought back from 4-1 down before the 20-year-old took the last frame
World Snooker Championship
Welcome to The Independent's live coverage of day 14 of the World Snooker Championship.
Both semi-finals continue in Sheffield as surprise package Si Jiahui tries to build on a 5-3 overnight lead against Ronnie O'Sullivan's conqueror Luca Brecel, while Mark Allen has a narrow advantage in his marquee semi-final match-up with four-time champion Mark Selby.
Stick with us for full live coverage.
Source: Read Full Article