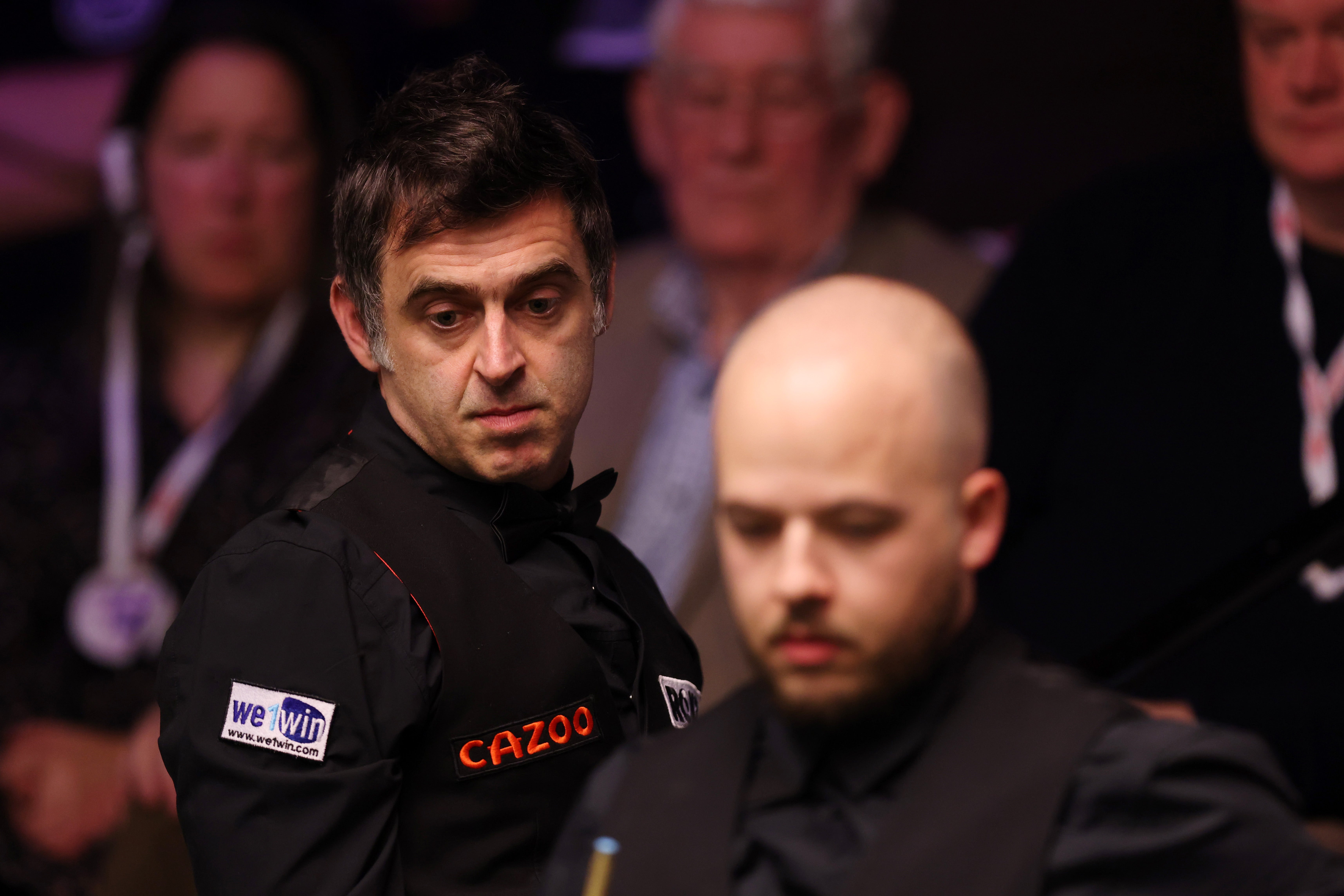 Si Jiahui continues dream debut at the Crucible
Amid the betting scandal there is at least some positive news for the Chinese arm of the sport, with the impressive Crucible debut of 20-year-old Si Jiahui.
The world No 80 is the lowest ranked player left in the tournament but has already dispatched a former world champion in Shaun Murphy in a nerve-shredding deciding frame, before seeing off the seventh-seed Robert Milkins with relative ease.
Si is locked at 6-6 with the Scot Anthony McGill, and they will resume their battle this evening.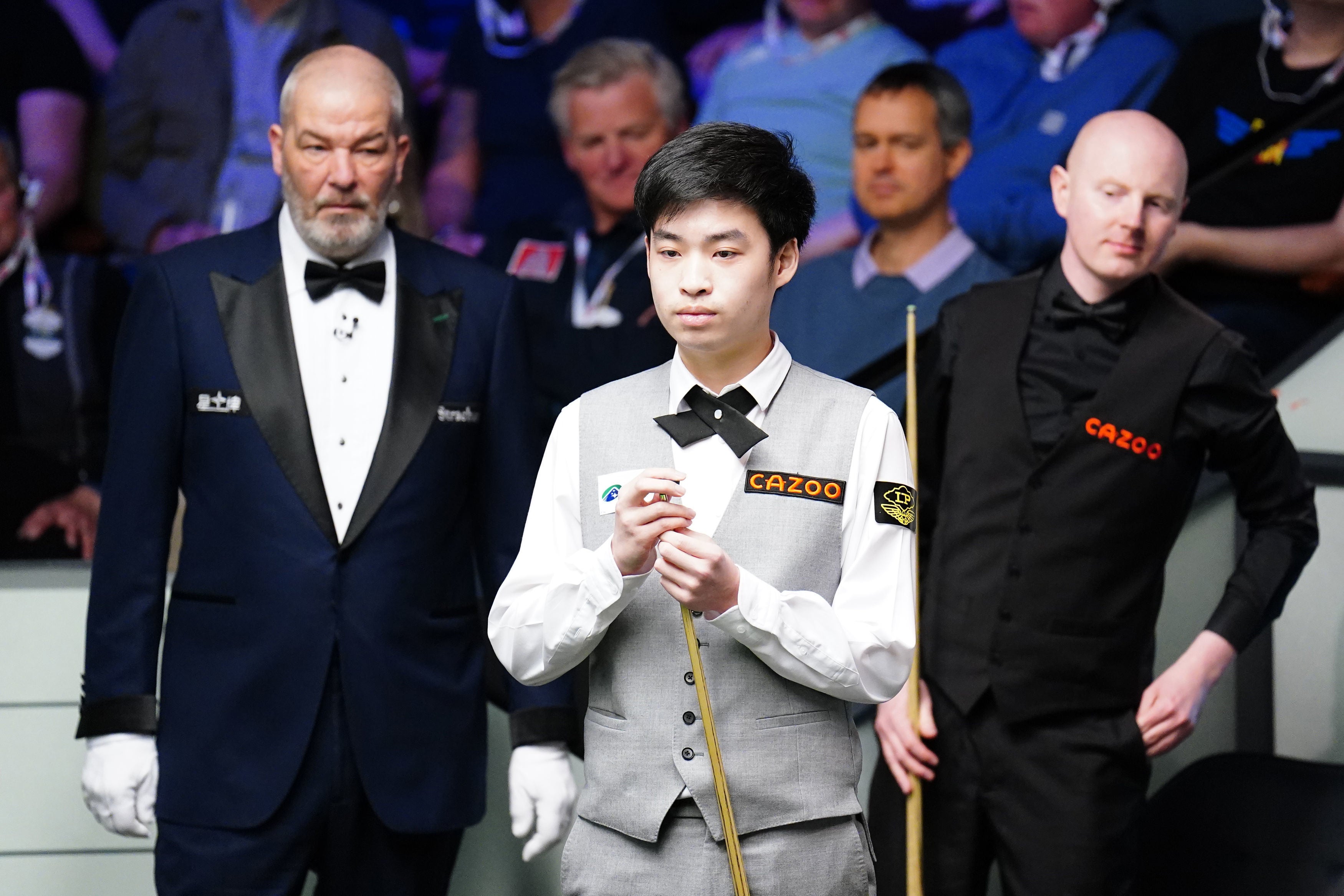 Si Jiahui has taken the Crucible by storm at the first attempt
Chinese betting scandal hearing begins
A reminder that in the background to the World Snooker Championship, there is an important hearing going on relating to the Chinese betting scandal.
Snooker's biggest match-fixing inquiry got under way on Monday, coinciding with the start of the second week of the Crucible tournament.
The independent disciplinary hearing, chaired by Ian Mill KC, is expected to last around two weeks and could result in lengthy bans for those found guilty.
Here is all you need to know: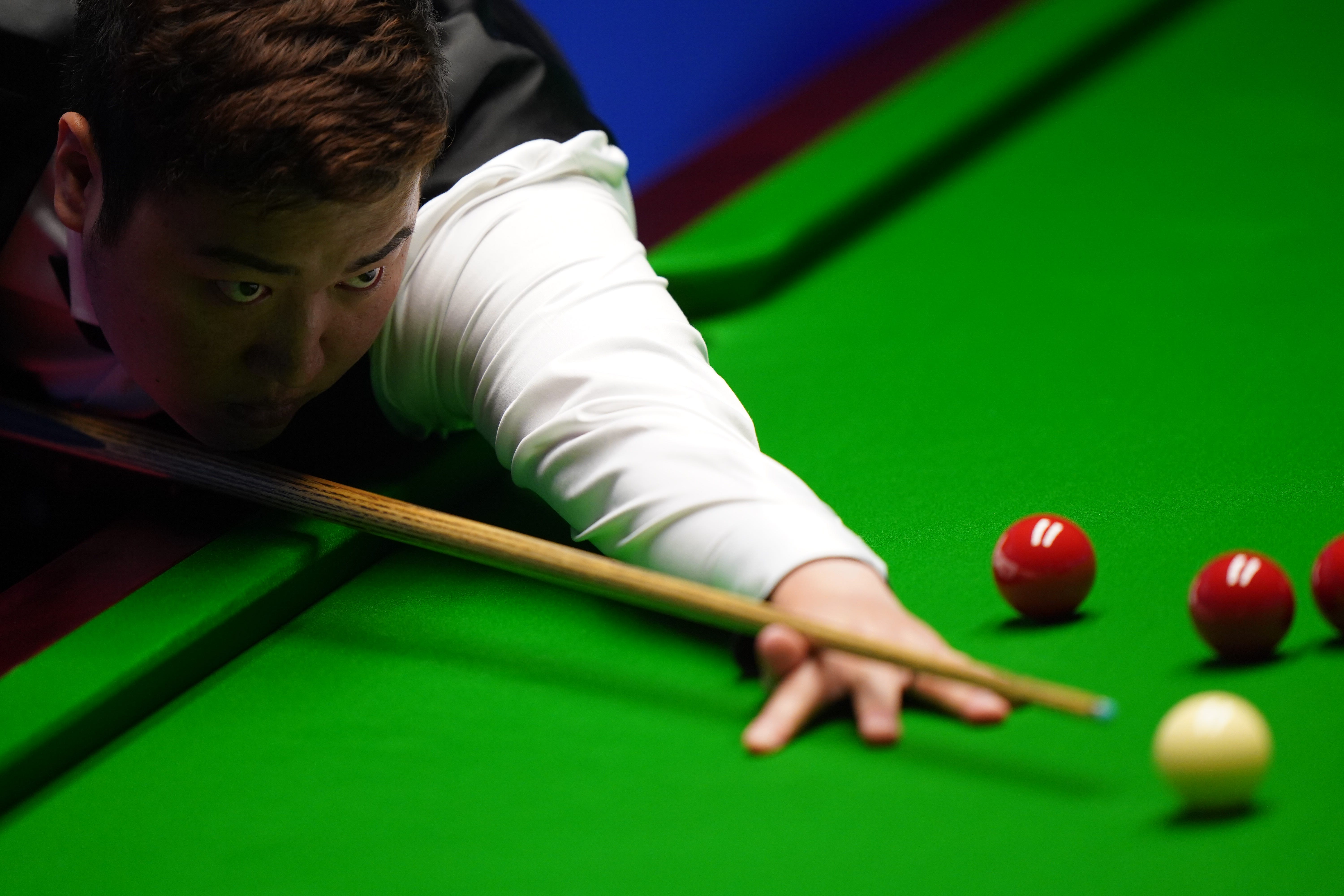 What is snooker's Chinese betting scandal?
An independent disciplinary hearing is set to begin in the second week of the World Championship
Report: Selby fights back to set up mouthwatering fight with Higgins
And here's what happened yesterday between two four-time world champions in a fascinating contest which continues this afternoon:
Mark Selby racked up his 99th Crucible century as he hit back from a 4-1 deficit to earn a share of the opening session of his semi-final against fellow former winner John Higgins.
A series of uncharacteristic errors from Selby helped Higgins move into a commanding position but the Leicester man benefited from a fluked red midway through a break of 70 that helped him claim his second frame of the day.
Selby followed up with an 82 then rounded off an intriguing session with a clearance to black of 103 to ensure the pair will resume on Wednesday at 4-4.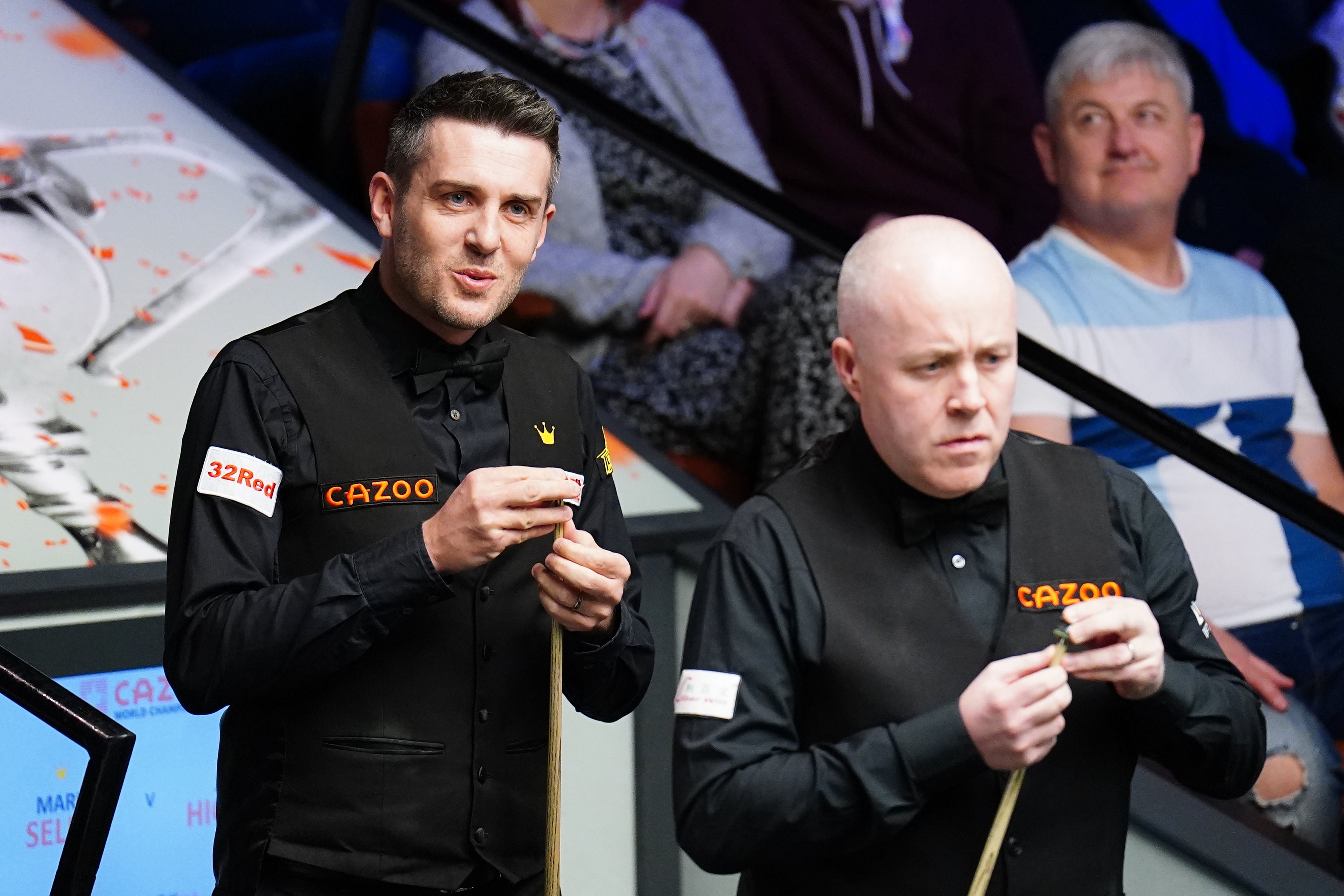 Mark Selby and John Higgins: one world champion will exit
Report: Allen and Jones in close quarter-final contest
One quarter-final that continued this morning and will pause now until tomorrow is the contest between No3-seed Mark Allen and Jak Jones, the 28-year-old Welshman making his first appearance at the Crucible:
Allen and Jones remain locked together after a gruelling second session of their quarter-final clash.
Tied at 4-4 after the opening session, the highlight of which was a 137 from Allen in the third frame of the match, neither player could seize the initiative in what became an increasingly pressure-filled affair. After losing the first frame of the evening, Allen, despite looking far from his best, reeled off three in a row to take command, only to fail to capitalise on further opportunities and allow Jones to dredge his way back to 7-7.
Allen broke down on a break of 53 in the penultimate frame, a fluked red teeing Jones up for a steady 63 clearance, but the Ulsterman responded with a gritty 61 to make it 8-8 overnight, and this morning the pair shared two frames each to take a 10-10 score into tomorrow's final session, with the first to 16 reaching the semi-finals.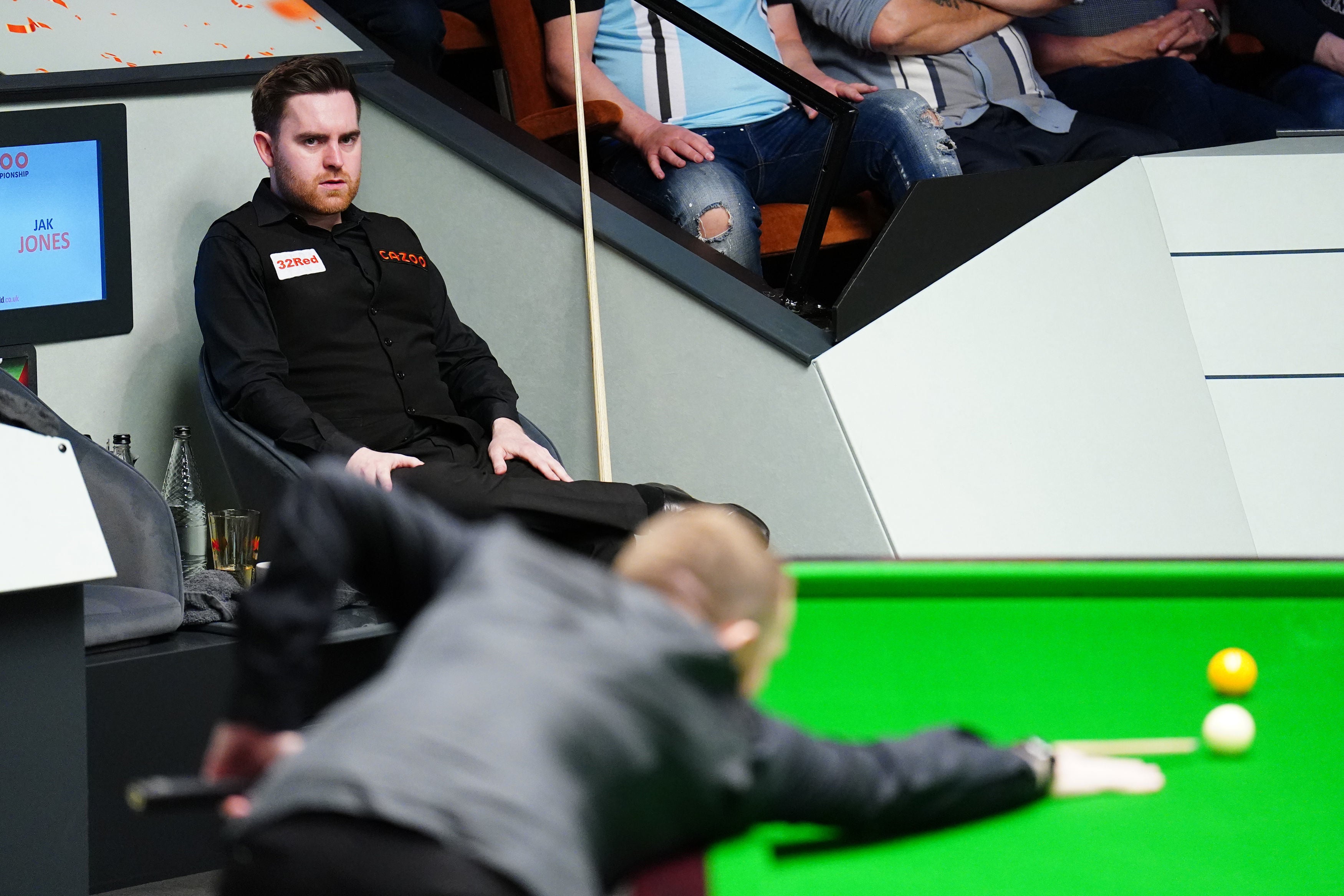 Jak Jones watches on as Mark Allen takes to the table
Report: Out-of-sorts O'Sullivan takes lead against dangerous Brecel
While we wait for the afternoon session, here's a reminder of what happened yesterday between the reigning champion and his Belgian challenger:
Ronnie O'Sullivan repelled a fightback from Luca Brecel to move three frames away from a place in the semi-finals of the World Snooker Championship in Sheffield.
Despite looking far from his best over the majority of the opening two sessions of their last eight clash, O'Sullivan preserved his early four-frame lead and will take a 10-6 advantage into Wednesday afternoon's concluding session. Twice Brecel pounced on uncharacteristic errors by the seven-time champion to haul himself back within two frames of levelling the match, only for lapses of concentration to prove his own worst enemy as O'Sullivan pulled away again.
The tournament favourite had struggled to rediscover the form that had swept him through his second round match against Hossein Vafaei with a session to spare, complaining that "it's a hard game today" as he laboured through a scrappy fourth frame of their opening session.
O'Sullivan also thumped his leg in anger after missing a black in the seventh frame, but still managed to overhaul a 2-1 deficit and reel off five in row to take a convincing 6-2 lead ahead of their evening resumption.
The 28-year-old Brecel made a scorching start to the evening session as he responded to an early O'Sullivan miss with a break of 128 to reduce the deficit.
When O'Sullivan missed a rare black off its spot in the next, Brecel sensed a real chance to pull back in contention and a cool clearance of 33 took him firmly back into the contest. But it was a position from which Brecel would singularly fail to capitalise, running out of position when he got the first chance in the next, then labouring through a disjointed 12th frame as O'Sullivan restored his four-frame lead at 8-4.
Once again the momentum swung back in Brecel's direction, as consecutive breaks of 58 and a dazzling 81 took the Belgian back within two frames, but his raw talent could not disguise an inconsistency in his game that was to cost him dear. A missed red to the middle blew Brecel's hopes of capping another comeback, and O'Sullivan will count himself fortunate to have emerged unscathed from the evening's action after he fought through the final two frames of the session to emerge unscathed.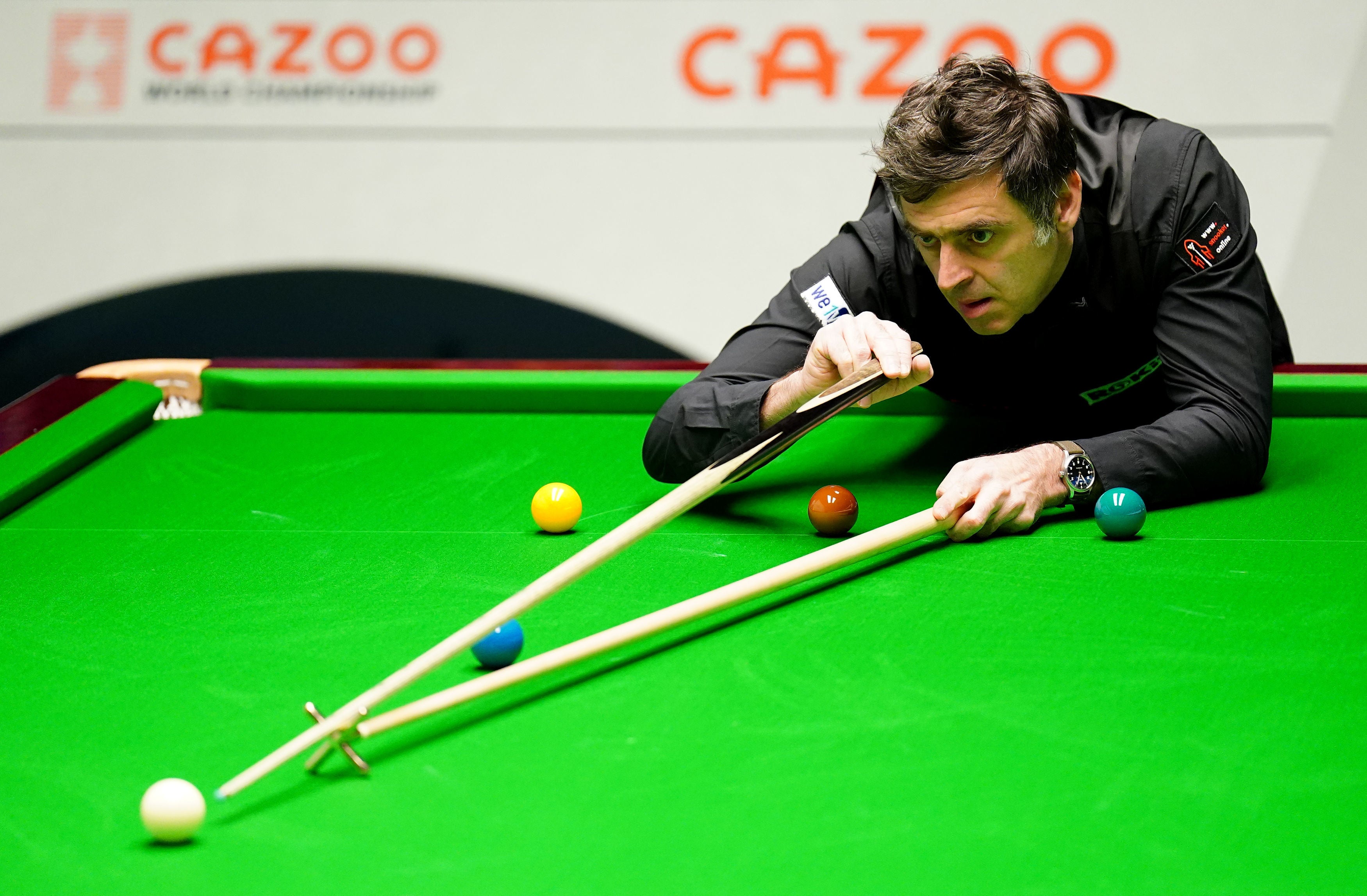 Ronnie O'Sullivan in action against his quarter-final opponent Luca Brecel
Today's snooker schedule
Ronnie O'Sullivan is back in action this afternoon, looking to potentially close out his match against Luca Brecel, while John Higgins and Mark Selby go toe to toe.
From 2:30pm
Ronnie O'Sullivan 10-6 Luca Brecel
John Higgins 4-4 Mark Selby
From 7pm
Anthony McGill 6-6 Si Jiahui
John Higgins v Mark Selby
World Snooker Championship – latest scores
Ronnie O'Sullivan is back in action today at the World Snooker Championship as he leads Belgian Luca Brecel in their quarter-final at the Crucible Theatre.
O'Sullivan is looking to win an eighth world title – an achievement unprecedented in the modern era – and he is well placed to move into the final four after establishing an early lead over the ninth-seed Brecel. The winner will play either Scotland's Anthony McGill or the hugely impressive 20-year-old Chinese debutant Si Juahui in the semi-finals.
Across the Crucible floor, two four-time champions are locked in an entertaining encounter. John Higgins stormed into a 4-1 lead over Mark Selby but the second seed roared back to set up a well-poised match, with the winner to face either the in-form Mark Allen or the Welsh debutant Jak Jones.
World Snooker Championship – latest scores
Follow all the latest from the World Snooker Championship.
Source: Read Full Article