1000-Lb Sisters star Amy Slaton welcomed her baby, Gage Halterman, into the world in November 2020. Fans were thrilled to see Gage during Season 2 of the hit TLC show — however some speculated that Tammy Slaton was jealous of either Gage or Amy Slaton's success. Now, Tammy is firing back at fans on social media.
Tammy Slaton was upset with Amy Slaton over pregnancy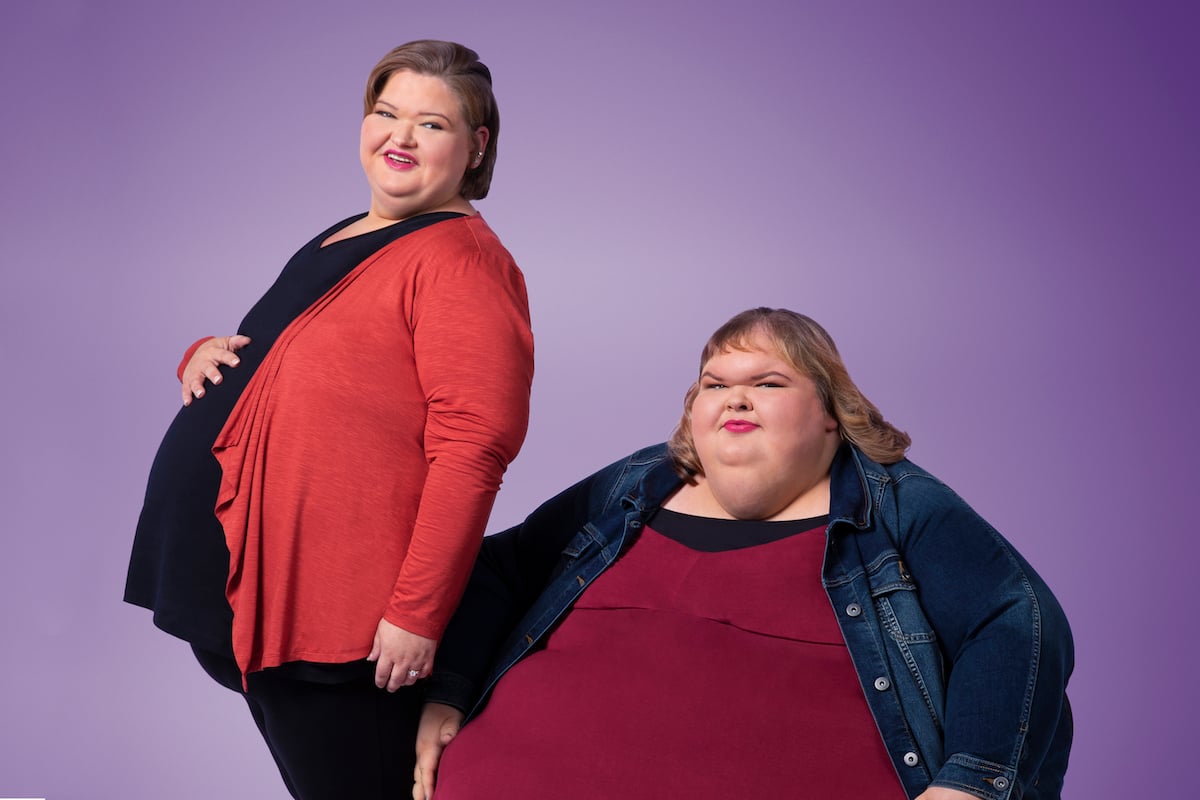 1000-Lb Sisters star Amy Slaton has wanted to be a mother for a long time. On the show, she specifically mentioned that it was one of her life goals — one that she felt incomplete without accomplishing.
Naturally, Amy was thrilled when she discovered she was pregnant. However, she was also scared, as she had just recently completed a bariatric surgery. Her doctor informed her that she shouldn't get pregnant for at least two years following the surgery.
"I know, it's like, I'm scared as hell, because it was only four months ago [that I had] my surgery and now I'm pregnant," Amy said on 1000-Lb Sisters.
Tammy Slaton was frustrated with her sister for getting pregnant despite her doctor's warnings. She was concerned about the possibility of health complications for either Amy or her baby.
"When I first heard that Amy was pregnant I was feeling all sorts of things, I was mad and sad and worried about her health and safety since it was so soon after her surgery," Tammy told People.
'1000-Lb Sisters' fans think Tammy Slaton was jealous
Later, after Amy Slaton had Gage Halterman, Tammy Slaton admitted that she was happy for her sister, especially since it was the one thing she wanted most in the world. Gage was born via C-section without major complications.
Fans of the show speculated that Tammy Slaton was jealous, either of Amy Slaton's success, or of Gage, who would now capitalize Amy's attention.
"She probably feels like she is being left behind. If she feels jealousy when she sees others doing things she can't do, then it makes sense to be resentful of watching others achieve the same goals that she has," one Redditor posited.
"She now knows she's been knocked down the peg in Amy's life and she won't have Amy at her beck and call 100% of the time," added another viewer.
Some noticed that Tammy referred to Gage as weird and ugly, and that she didn't seem too thrilled when Amy FaceTimed her from the hospital.
'1000-Lb Sisters' star fires back at fans
One 1000-Lb Sisters fan asked Tammy Slaton on TikTok to explain her reaction to Amy Slaton's FaceTime call.
"Why are you mad at Amy for having a kid?" the asked.
"I am not now, nor have I ever been, mad at Amy for having a child," started out Tammy Slaton.
"Why would I? If you think about it, he was born in November. That's when I got COVID. When Amy was in the hospital, the day she had him, I was sick with COVID and didn't know it," she explained.
"I am not mad at Amy. I am very proud of Amy. I love Amy unconditionally. And baby Gage is my everything. So I'm not now, nor have I ever been, mad at Amy. I was just not feeling good and didn't wanna talk. And they were pushing me to. They being the producers," Tammy added.
Source: Read Full Article