On 90 Day Fiancé: The Other Way, Sumit Singh decides to leave his fate with his fiancée, Jenny Slatten, to his astrologer, Khalid. He and Jenny visit the astrologer to see when the ideal time is to get married. Khalid shocks Sumit and Jenny by telling them they only have to wait nine days. Sumit admits to being nervous and getting "cold feet" at the idea of getting marrying Jenny that quickly.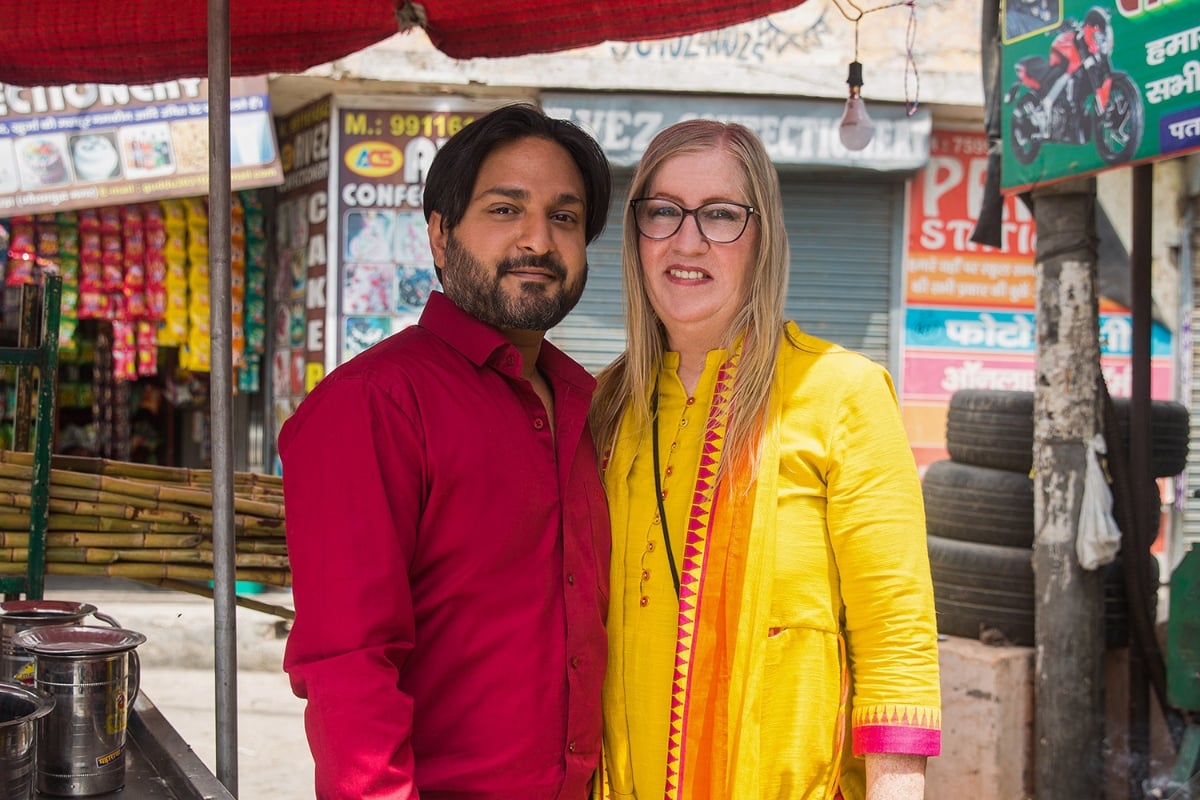 Jenny gets the approval of Sumit's parents
The family astrologer told Sumit's mother, Sadhna, she must accept Jenny. He said, "If you meddle into their relationship, then they'll view you as the enemy." Khalid advised her to "let him go." He explained, "If it's meant to be, it will be." Sadhna accepts the astrologer's advice. She tells the TLC cameras she will let her son go. Sadhna says, "If it's written in the stars, what can I do about it."
Sumit's mother, Sadhna, has a last conversation with Jenny before she returns home. She says, "The astrologer made me understand a lot of things." She explains, "I want to say that you are a very good-natured person." She tells Jenny she wants to "maintain the love" between them for the sake of Sumit. While she didn't give her blessing for marriage, Sadhna accepting Jenny is a huge step in the right direction.
Sumit and Jenny as the astrologer when they can marry
In the clip for the Nov 14 episode of 90 Day Fiancé: The Other Way, Sumit, and Jenny visit the astrologer to find out when they can get married. Jenny says, "Well, we are just here to find out if it's ok for us to marry." The astrologer says, "The last time I asked you to wait, it was because the stars were quite negative." Khalid uses the date, time, and location of their births to create an astrological chart for them. Check out the clip below:
He explained, "This is the lunar system of astrology. Basically, what happens is we have seasonal changes because of the Earth's rotation." He says, "The moon is changing rapidly." After some calculating, Khalid tells them, "You can get married, no big deal. Go ahead." He explained, "As per the stars, you can get married after nine days from now." He clarified, "You may get married after a month, two months. That doesn't make a difference. But auspicious time starts after nine [days]."
Sumit admits to having 'cold feet'
Jenny says, "I feel so much relief." However, Sumit looked stunned at what Khalid told him. Khalid explained that they mustn't have a "formal marriage," meaning they cannot have a ceremony or a party. The legal marriage must be something that happens just between the two of them. Sumit tells the cameras, "Oh my god, it's very quickly. It's happening very quickly." He admits, "I thought it gonna take up time, but, you know that like, now it's here [sic]."
Sumit admits that the idea of getting married so quickly stresses him out. He says, "The nervous thing, like, cold feet is starting." Jenny says she's so happy that she and Sumit finally have the green light to get married. She says, "It's what we wanted, what I've been wanting to hear, of course." Khalid, the astrologer, says that if they marry after nine days, then they will be aligned with "God's master plan."
It appeared that Sumit wasn't as excited as Jenny was to hear that they could get married in nine days. He admitted that marrying so quickly makes him nervous. Does this mean that Sumit will actually get married now? Fans will have to keep watching 90 Day Fiancé: The Other Way to find out if they tie the knot.
Source: Read Full Article