Aaron Carter is ready to come clean when it comes to his mental health.
In a two-part interview slated to air on The Doctors, the "I Want Candy" singer is opening up about his diagnosis and the assortment of prescription medication he's on.
"The official diagnosis is that I suffer from multiple personality disorder, schizophrenia, acute anxiety and manic depression," the artist shared.
He later lifted up a bag of medications including Xanax that he claims to take under doctor's orders.
"This is my reality," he shared. "Hi, I have nothing to hide." When asked if he's ever taken any opioids, Aaron denied using. But he later remembered getting some work done on his teeth that required some additional medication.
"Oh wait, I did because I got my teeth done," he shared. "I got six crowns."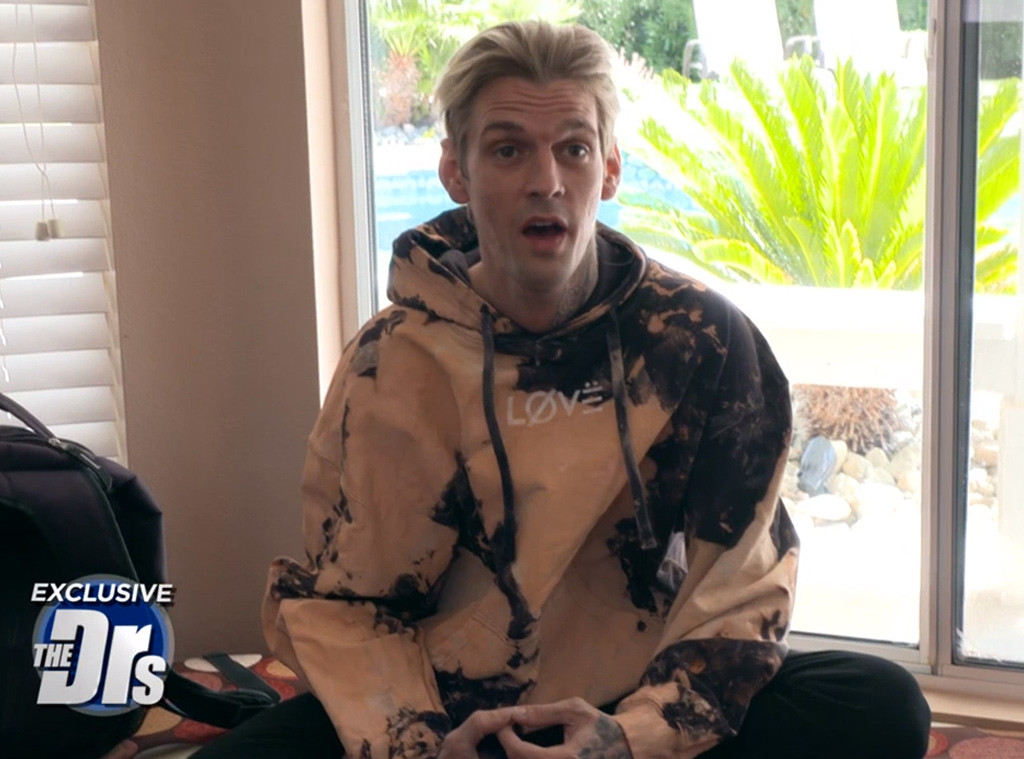 The Doctors
Ultimately, Dr. Travis Stork is ready to examine his guest. In fact, he's asking the singer to take a drug test to prove he's not taking anything additional.
"Here's the reality," he explained to the 31-year-old. "You've shown me what you're taking. I have the results of your drugs tests and obviously there can be some cross reactivity and I'm going to tell you the urine test tested positive for…."
For what? You have to tune in for the two-part interview airing Thursday and Friday. Check your local listings online.
In a personal post on Twitter Wednesday morning, Aaron cryptically shared a message on working hard to be his very best.
"I'm not perfect. But I'm doing my best to grow and learn from all my mistakes just like every other person in this world to anyone that I've hurt I'm sorry I'm learning and growing tell my friends that know me I love you with all my heart," he shared with his followers. "I'm a good person. I've worked my whole life and had crazy ups and downs and then been broke on my ass multiple times so I'm proud of where I am today and I'm doing my best to be the patriarch of my family. It's not easy being the youngest but I love my family."
Source: Read Full Article