In the CW teen drama, All American, Coop (played by Bre-Z) always dreamed of becoming a rapper. Her music career started to take off, leading her to take her GED and leave high school. But, one life-changing may have destroyed Coop's dreams for good. So, why is Coop choosing to quit music in All American Season 4?
What happened to Coop in the 'All American' Season 3 finale?
In season 3, Tyrone's sister Mo (Erica Peeples) comes back to South Crenshaw. After his death, Coop speculated that she wanted to seek revenge for her brother. So, she remained skeptical of her presence.
Although Mo intended to change the Crenshaw community for the better, she had other plans. She wanted to take away Coop's future, just like she did Tyrone. So, Mo planted drugs on her tour bus. But, when her temporary manager (Mo's accomplice) starts acting suspiciously, Coop uncovers the plan and removes the drugs from the bus before the police arrive.
Later on, Coop decided to confront Mo about her plans. She tells Mo that she unloaded the drugs from the tour bus. Enraged, Mo pulls out a gun and aims it at Coop. Suddenly, Preach (J. Kareem Grimes) comes out and shoots Mo. But it's already too late. Coop collapses to the ground, shot in the abdomen. The scene ends with Preach yelling for help while holding Coop in his arms.
Why does Coop want to quit music?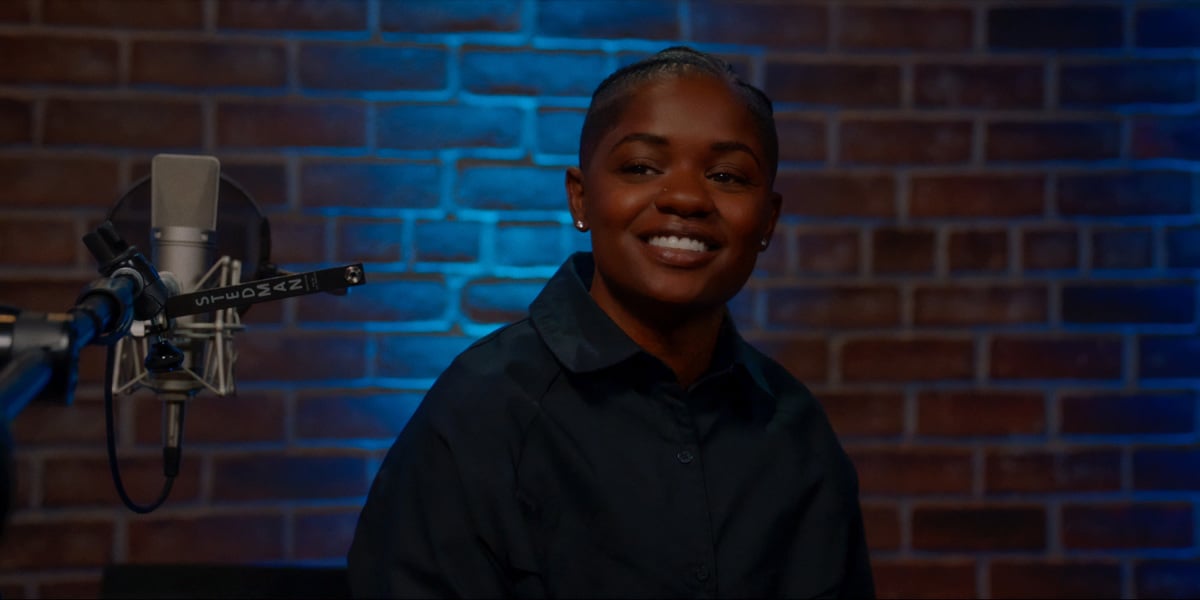 In All American Season 4 Episode 2, titled "I Ain't Goin' Out Like That," Coop is trying to rap in the recording studio with Layla (Greta Onieogou), but she is having a tough time. They decide to call it a day and try next time. Meanwhile, Patience (Chelsea Royce Tavares) is upset that Coop won't open up to her. She tries to break up with Coop. But, a shocking revelation changes her mind. Coop admits that the doctor never cleared her, and her lungs may never recover.
At Layla's 18th birthday party, Patience tells Spencer (Daniel Ezra) that Coop is dealing with lung issues from the shooting. Then, she tells him that Coop may never rap again. She is worried that Coop may spiral without music. Shortly after, Patience tries to talk to Coop, telling her not to give. But Coop's mind is made up – she is quitting music for good. 
What should fans expect from 'All American' Season 4?
In an interview with TVLine, All American showrunner Nkechi Okoro Carroll shared the new season serves as a "rebirth" for the show's main characters. "We will see a ripple effect through a number of characters as they are changed, and their directions pivot – and maybe even life priorities change as a result of the cliffhangers," she explained.
Additionally, viewers will see a "grown version" of Spencer James. During the interview, Carroll teased the fourth season would showcase a character that is "learning to put his oxygen mask on first" before helping others. "He's notorious for feeling survivor's guilt for the blessings he has in his life," she added. "But we're also dealing with a Spencer who's grown since then. Who's been in therapy since then."
All American airs on Mondays at 8 pm E.T on The CW.
Source: Read Full Article