This season of Big Brother has been quite the doozy. First, there was the game-changing twist, Camp Comeback. Then, there were the, uh, really mean (and racist) comments from contestants. And on top of all of that, SPOILER ALERT: Cliff Hogg III, the token old guy of the house, unexpectedly won both the Comeback and the Head of Household competitions after he was evicted from the house. There's just been…A LOT TO PROCESS.
Analyse Talavera, as you might've noticed, has stayed pretty much out of the spotlight so far. As part of the Gr8ful alliance, she's laid low while the other players have gotten their hands dirty with drama—and it turns out this is all part of her strategy. Curious to learn more about BB contestant? Keep scrolling.
She's a California Girl
Analyse was born and raised in California. You can usually find her at the beach, doing her favorite thing: tanning.
"If tanning could be an occupation, that would no doubt be my calling," she told CBS. "Some people call me a lizard, which is kind of ironic because I am actually deathly afraid of them."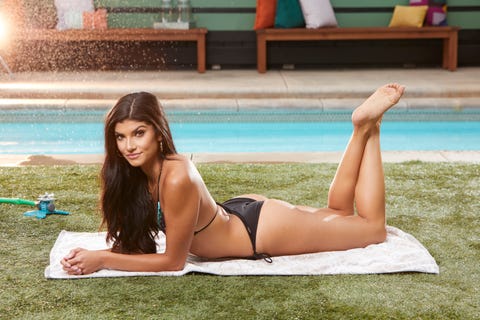 She Was a Soccer Star in College
Analyse might not seem like a physical threat, but she's way more athletic than the other houseguests probably realize. She played soccer for years, and she was a forward on the Division 1 team at the University of Nevada-Reno.
"I'm definitely competitive and athletic like Angela [Rummans, from BB20] was, so I think that might be kind of my downfall is just wanting to win all the competitions and then I might be a target for certain people," she said during her pre-show interview.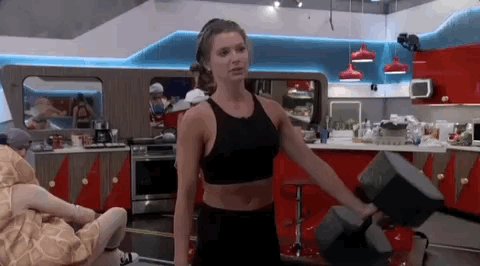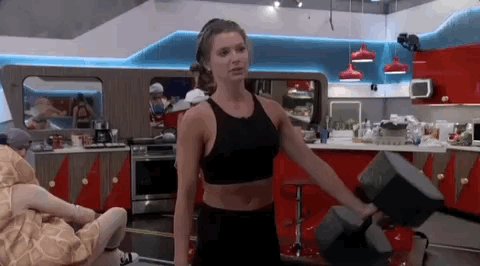 Her Favorite BB Contestant Explains a Lot
When asked who is her favorite Big Brother contestant of yore, Analyse praised the infamous "Evel Dick" Dick Donato from seasons 8 and 13. "I love how Dick was so evil and basically a dick to people and caused drama," she told CBS.
Like the nickname suggests, Dick was, well, a huge dick—but he still ended up winning season 8. And Analyse's answer might explain why she's gotten close with one particular contestant.
ICYMI, she and Jack Matthews have been, ahem, enjoying each other's company since the start of the season. Analyse claims she has no emotional connection to Jack but that they have amazing "sexual chemistry," which is why they've been hooking up all over the house. But her decision to cozy up to Jack could be part of her master plan. Like Evel Dick, Jack is an asshole. But importantly, he's a swole bro who does well in competitions, which means he's a great ally for Analyse to have in the game.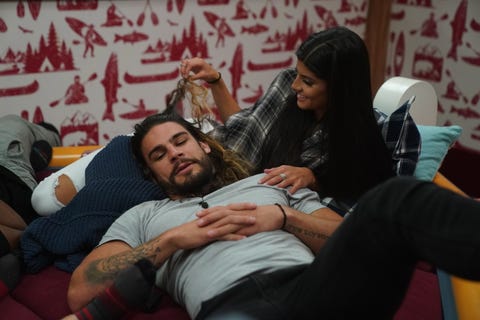 She's Sticking to Her Strategy
Going into the game, Analyse's strategy was to play both sides of the house, and for the most part, that's what she's doing. Although she's in the Gr8ful alliance, she still plays nice with the other houseguests and uses her lying skills to her advantage. As for the comps, she doesn't want to do too well. Instead, she's trying to be low-key unless she has to show off.
"I will try really hard on comps that I know I need to win and not so hard on ones that will either ruin my game or show I'm playing both sides," she said.
She'll Do Anything for That Prize Money
People enter the Big Brother house for a lot of reasons, but of course, the main draw is the big fat check waiting for them at the end. The winner receives $500K, which is a quite the chunk of change. And Analyse is hungry for that cash money—even if it means being hated by the entire country.
"I'd rather win the game and be hated by America," she said. "I want to win that money so bad!"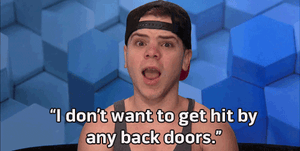 Source: Read Full Article