DC FanDome gave several first looks, including Dwayne Johnson's Black Adam and Leslie Grace's Batgirl movie. While many parts still need to come together, the directors and actor revealed a first look at Batgirl and talked about the casting.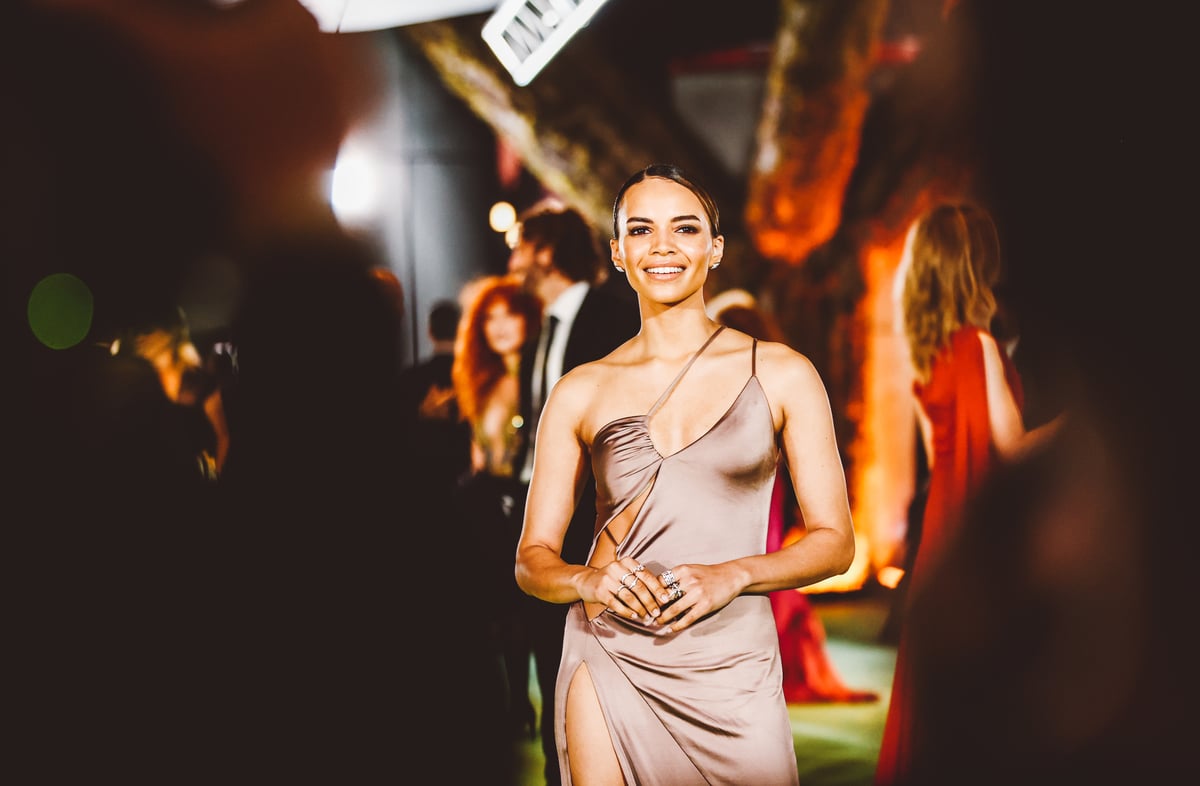 The directors talked about the casting
The first look at Batgirl came with Grace sitting down with writer Christina Hodson and directors Adil El Arbi and Bilall Fallah.
"Every step of this process, I'm like 'I can't believe this is happening,'" Grace said.
The segment separated into a few parts, including the costuming and action. However, the first part covered the casting.
"We wanted to have a very broad casting," Arbi said. "It was a very wide range of ages and races. What was important for us was that the best actress for the part would be cast. Eventually, we saw Leslie."
The directors recalled the moment they looked at Grace's audition for Batgirl. Though many tried for the part, they knew who would play Batgirl in Gotham City.
"It was a 'Goosebump Moment,'" Fallah said. "The whole time, it was 'who is going to be Barbara Gordon?'"
Deadline reported that "in July, Leslie Grace was tapped to play Barbara Gordon after her breakout performance in In The Heights."
During the first look at 'Batgirl,' the directors said that Grace 'hit a nerve'
Both directors knew Grace perfectly embodied the character. The Batgirl movie follows Barbara Gordon discovering her vigilante side. She strikes out to experiment with her more "lawless side," as Hodson says.
Grace's take on the iconic character brought both her 'girly girl' attitudes mixed with her abilities to 'kick butt.'
"There was something that," Arbi snapped his fingers. "Hit a nerve, and [we] felt like we were actually watching Barbara Gordon."
Grace could hardly contain her excitement during the exclusive first look at the Batgirl movie. A high-spirited Barbara looks to jump into filming her adventures in Batman's home city soon.
Concept art revealed an exclusive smoky first look at Batgirl looking over Gotham City
Batman, Robin, Nightwing, and everyone in the Bat-family has one common pastime: they all perch high above Gotham City and look down on it.
DC revealed exclusive concept art showing the titular hero looking down at the city she struggled to protect.
While the team still needs to get costumes and filming underway, Grace's excitement spreads to fans.
Several fans took to Twitter about their excitement over Leslie Grace playing Batgirl and retweeted the concept art. Striking greens and purples cross the city shrouded in smoke.
While news remains scarce for the project, everything advances smoothly. With this first look, though, Fans can look forward to Grace taking up the Batgirl role soon.
Source: Read Full Article