Chief stew Katie Flood confirmed a comment that Below Deck Mediterranean executive producer Nadine Rajabi made about having to intervene during a dangerous season 6 situation with Lexi Wilson.
Flood opened up about how the fight in the crew mess with Wilson got so extreme, production had to prevent the situation from escalating to violence.
'Below Deck Med' producers had to stop Lexi Wilson from becoming more violent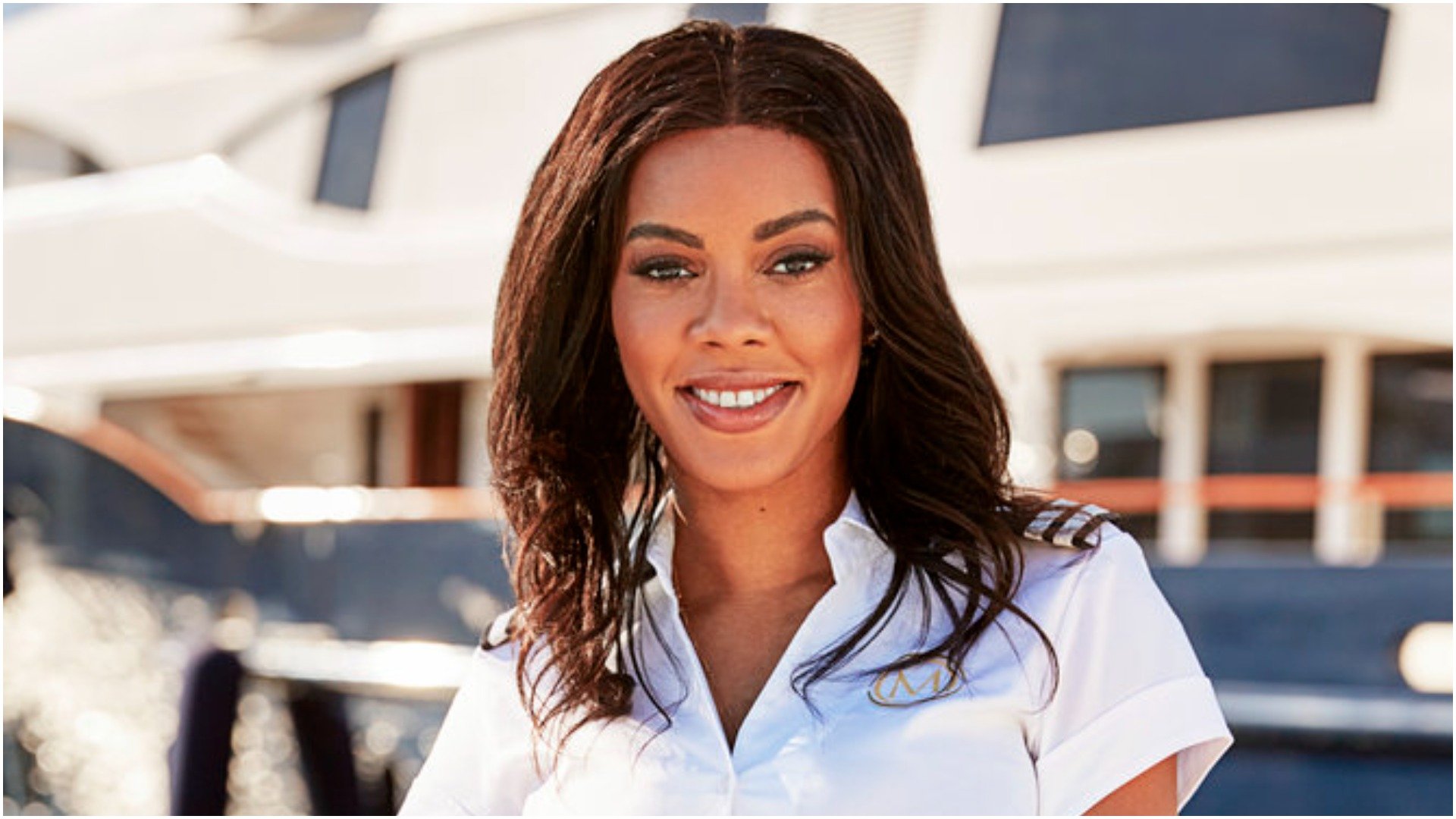 Bosun Malia White added, "If anything she was edited nicely that night." Flood agreed and White added, "She was much worse."
'Below Deck Med' producers had to 'stop a situation'
Rajabi never revealed why production had to intervene during season 6. "Something happens this season, which we don't show," she said on the Melissa Rivers' Group Text podcast. "Where I've had to go out and stop the situation. So there's a lot of times like that where I will not tolerate that. And it's not OK. It's unacceptable and those are the times when I will step in and go this isn't OK or you've got to let people go in those situations."
She added that she will never tolerate violence and that the producers keep safety top of mind.  "No violence," she said. "Never violence. Racism, sexism. Any of those things. There's times where I've been prepared if there's somebody that I feel is too drunk and they're in danger. I've been prepared where I've gone out and I'm like hey get out of the jacuzzi this is not OK."
"That's the thing that people don't realize," she added. "We're in the middle of the ocean. It's always safety first. You're at the mercy of Mother Nature. If a fire alarm goes off. If an alarm goes off. Alarms go off all the time on the boat."
Lexi Wilson tried to blame 'Below Deck Med' producers for a bad edit – Hannah Ferrier said don't come for my girl
And while the crew revealed that the situation was much worse, Wilson tried to come for Rajabi and slander her on social media. Former chief stew Hannah Ferrier saw what was happening and shut Wilson down. "Ok, I haven't watched the Below Deck Med season but this pisses me off," Ferrier shared on her Instagram story in late Sept.
"I have worked with Nadine Rajabi for 5 seasons and we all know how that ended …," she wrote. Ferrier then shared a sweet photo with Rajabi and her daughter Ava. "This was us 3 months ago …" she shared. Captain Sandy Yawn fired Ferrier during season 5. While Wilson said she got a bad edit, Ferrier never blamed production for her exit.
"She is just the most amazing executive producer showrunner you could ask for," Ferrier continued and shared another photo of Rajabi's visit with her family. "And Ava thinks she's OK as well."
"And I will cherish and love her forever," she added. "So yeah, it's reality TV and sh*t gets edited. But don't go for my girl. Everyone gets a fair go."
The Below Deck Mediterranean Season 6 reunion airs at 10 pm ET after the season finale on Bravo.
Source: Read Full Article