The One Chicago trilogy has become one of the hottest franchises on TV, and Chicago P.D. — which follows a police force in the Windy City — has long been a fan-favorite among the trio of first responder-focused shows. Chicago P.D. has been on the air since 2014.
Over the years, some officers have come and gone, but the squad's commander Hank Voight (played by Jason Beghe) has been front and center for the entire series run.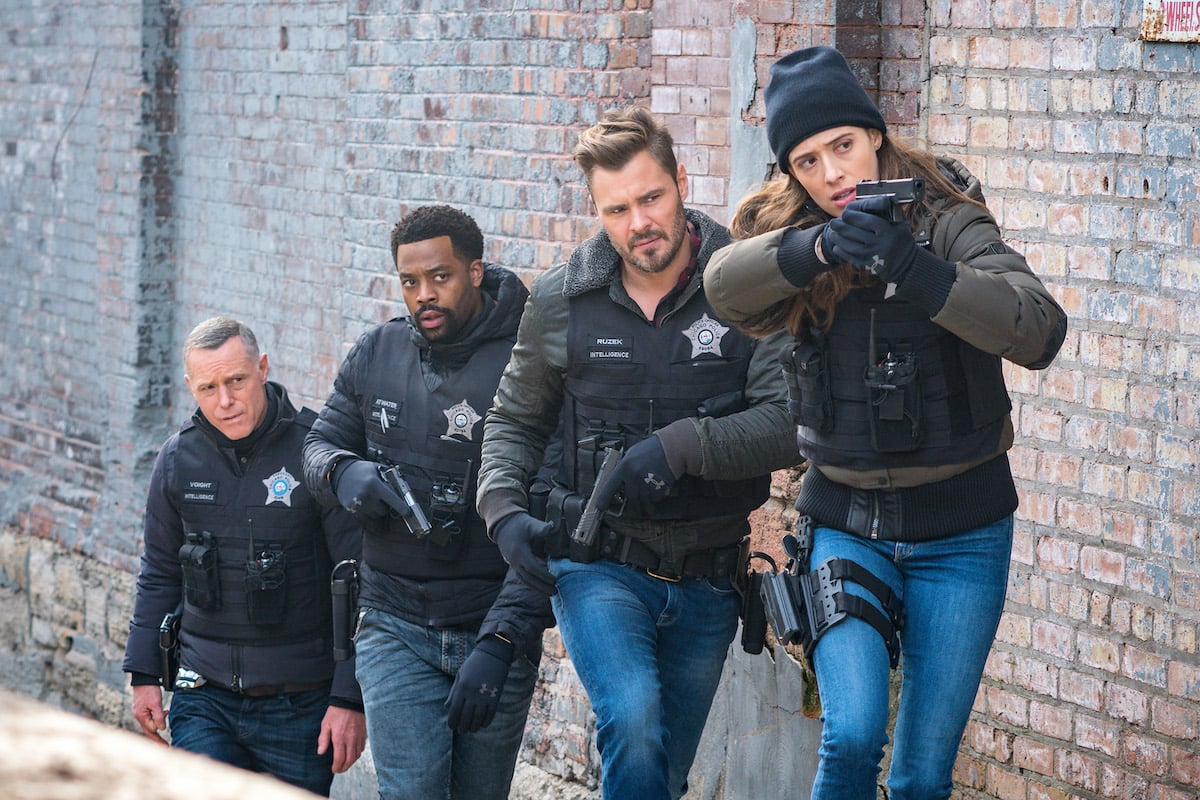 During this time, Voight's character has been at the center of some heated criticism of the show as a whole. Many of Voight's actions are seen as corrupt and legally questionable, but some fans point out that Voight is getting unfairly singled out amidst widespread corruption across the entire force.
Hank Voight receives the most criticism on 'Chicago P.D.'
While Chicago P.D. remains a popular police procedural, it has come under intense scrutiny in recent years. These criticisms seem to be taking a toll, and the series reached an all-time low in ratings earlier this year.
While fans are taking issue with more structural issues such as the show's continuity, a lot of the complaints are focused squarely on Hank Voight and what's happened to his character. 
Voight has long been portrayed as a rough and tumble cop who isn't afraid to break the rules to get to his intended result. When a rise in scrutiny of so-called "copaganda" (media such as television shows that glorify the brutality and questionable ethics of the police force) was renewed amidst the protests over George Floyd's murder, Voight's character underwent some major changes.
A softer, more sympathetic Voight had fans divided, but it also didn't do much to quell the complaints that Voight failed to be held accountable for corrupt actions. 
Fans see broader corruption among the 'Chicago P.D.' force
While there's no denying that Voight is corrupt — even his biggest fans admit it — some fans have taken to Reddit to point out that he certainly isn't alone.
One user pointed out that "They've all done 'corrupt' things since day 1, kind of the purpose of the show and all the grayness they try to portray." While many seem to stand on higher moral ground than the questionable commander, when it comes down to it, they're all willing to bend the rules when it suits the circumstances. 
Still, some fans see the acts of corruption in a different light when the motivation changes. "I think there's a difference between corruption and having a good heart," one fan wrote.
As an example, this viewer pointed to Atwater's recent actions: "Atwater genuinely tried to save the boy, and [V]oight knew that straight from the interview room. But he didn't stop him, cause he knew it was right."
Is the corruption on 'Chicago P.D.' justified?
Whether doing the "wrong" thing for the right reason is justifiable is a question that philosophers have been debating for centuries, and it's unlikely that the answer will be settled by a primetime television show, but viewers are certainly using the show's moral gray zone as an opportunity to continue the dispute.
Only time will tell if Chicago P.D. will be able to pull out of its ratings slump, but it does seem likely that — fair or not — the treatment of Voight's character is likely going to be an important part of the equation.
If the corrupt officer faces some accountability, will it make fans more likely to tune in? Or has the ship already sailed on a force that's demonstrated itself to be corrupt from top to bottom? 
Source: Read Full Article